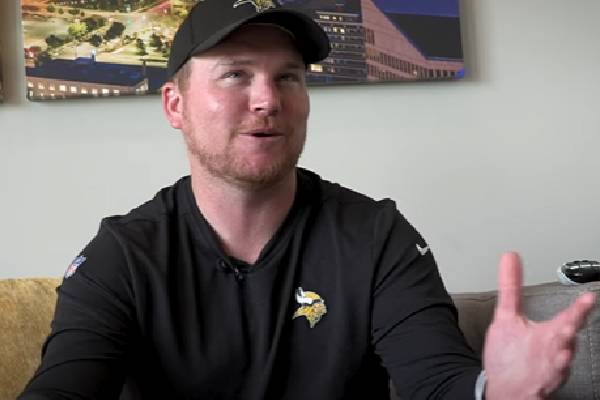 Birth Date

January 13, 1984

Birth Name

Adam Zimmer

Age

39

Height

6 ft 1 in

Weight

219 pounds

Father's Name

Mike Zimmer

Mother's Name

Vikki Zimmer

Birth Place

Ogden, Utah, American

Birth Sign

Capricorn

Nationality

American

Profession

Football Coach Player

Relationship Status

Not Confirmed

Eye Color

Light Blue

Hair Color

Light Brown
Last updated on March 26th, 2022 at 06:38 pm
The fans of Minnesota Vikings who religiously follow their team's whereabouts would surely want to know about the coach of the team.
Adam Zimmer is an NFL Coach and the son of one of the top defensive coordinators in the NFL, Mike Zimmer. Hence, let's learn more about the defensive coordinator and familiarize ourselves with him.
His Father Is A Former Minnesota Vikings' Head Coach
The NFL personality was born on January 13, 1984, in Ogden, Utah.  Adam Zimmer is the son of Mike Zimmer and Vikki Zimmer. His father, Mike Zimmer, is a prominent NFL defensive coordinator who spent 13 seasons with the Dallas Cowboys. In addition, Bill Zimmer, Adam's grandfather, was also a well-known figure in this sector. No wonder, for more than three decades, he was the head coach at Lockport Township High School.
Unfortunately, the football coach's mother died in 2009 from natural circumstances. Moreover, Adam Zimmer has two sisters, Corri Zimmer and Marki Zimmer.
In addition, the defensive coordinator is a Trinity University graduate. The mentor previously attended Heritage High School.
Adam Zimmer Net Worth & Career
Mike Zimmer's son began his coaching career as an assistant linebackers coach with the New Orleans Saints in 2006. Then in the 2010 season, Adam was hired as an assistant linebackers coach by the Kansas City Chiefs.
It is worth mentioning that, Tamba Hali and Derrick Johnson, both linebackers, were named to the Pro Bowl in 2011 under his direction. Later, in 2013, the Utah native joined the Cincinnati Bengals as an assistant defensive backs coach. Adam's father, Mike Zimmer, was the defensive coordinator at the time.
Moreover, when Mike was named the ninth head coach of the Minnesota Vikings, Adam Zimmer was hired as the linebackers coach. Hence, this father-son duo always sticks together and works great alongside each other.
That being said, Mike, Adam's father, has a total net worth of $12 million, in addition to his $4 million yearly salary. Similarly, in the coming days, we hope Adam Zimmer's net worth also rises alongside his dad's.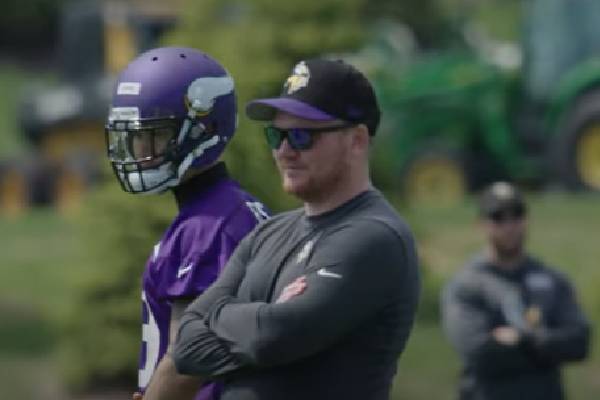 Adam is now the Minnesota Vikings' co-defensive coordinator and linebackers coach in the National Football League. We wish to see him as the head coach of an NFL team one day and hope that Adam Zimmer's net worth continues to rise in the years to come.
ALSO READ: Get To Know Mike Sirianni
What Is Adam Zimmer's Relationship Status?
Most probably, Adam Zimmer is still single. Looking at the fact that there is not a single indication towards Adam Zimmer's girlfriend, we believe he might be too busy to be dating.
On the other hand, there might be the case that Mike Zimmer's son is not willing to make his personal life public. It also makes sense if the defensive coordinator is reluctant to publicize his partner's identity. Whatever be the case, we anticipate hearing from Adam Zimmer about his love life very soon.
Moreover, we believe that the amount of success Mike Zimmer had, his son Adam would have as well.
Similarly, you might like to read about the squash player Amanda Sobhy.