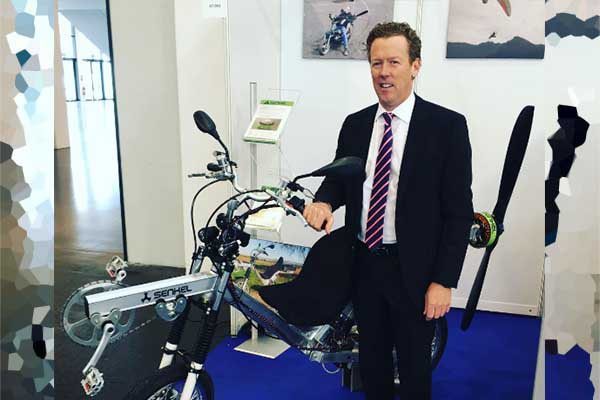 Birth Name

Alexander Younger

Father's Name

Robin Younger

Mother's Name

Patricia Younger

Nationality

Canadian

Profession

Businessman

Partner

Sarah Richardson

Relationship Status

Married

Hair Color

Ginger

Children

Robin Younger, Fiona Younger

Education

Bachelor of Fine Arts
Last updated on March 26th, 2022 at 04:29 pm
Anyone interested in home decor might have heard about Sarah Richardson. She has gained massive recognition from her design series, Sarah's House. In addition, she has over twenty-five years of design experience.
The television star's private life has also garnered much attention. So, curiosities regarding Sarah Richardson's husband, Alexander Younger, are nothing new. He is a successful businessperson and founder of Design Lab.
So, let's learn more about Younger's salary, career, family, and more in this biography.
Alexander Younger Comes From A Business Household
The businessperson hasn't revealed much about his birthdate or hometown. Still, several sources state that he was born in 1970 in Toronto.
Alexander Younger's late father, Robin Younger, was the CEO and executive vice president of Dominion Securities. Unfortunately, he passed away from cancer in 1989. Moreover, Alexander's mother, Patricia Younger, worked as a volunteer for many causes, including joining efforts to start CanSurmont.
Younger's late uncle, Michael Wilson, was a former federal finance minister and businessman. He previously served as the Canadian ambassador to the United States. Unfortunately, Alexander's uncle, Mike, passed away at eighty-one in 2019.
Talking about the businessman's educational background, he graduated from Upper Canada College in 1989. He also attended the University of King's College and Harvard University. In addition, Sarah Richardson's husband earned a Bachelor of Fine Arts degree from Concordia University.
ALSO READ: More About Denzel Washington's Son Malcolm Washington
Alexander Younger Net Worth And Career
Alexander Younger's net worth mainly comprises his earnings from his business career. His fortune comes from his firm and other business endeavors.
The entrepreneur launched his firm Design Lab in 1992. It is a digital marketing company that helps its clients grow business through modern technology. In addition, the firm has worked with many great brands like Diamond Aircraft, Torys LLP, Revera Inc, Rich's, etc.
Younger is also involved in his wife, Sarah's firm, Sarah Richardson Design. He serves as the director of brand strategy, and partnerships. Furthermore, he has worked behind the scenes of several of his partner's television series.
View this post on Instagram
The businessman's other working credits include serving Clearview Aviation Business Park, Dophes Ltd., etc. Sarah Richardson's husband must have earned a notable salary for his service. Similarly, Alexander's company generates annual sales of $1.33 million. So, Younger's income must be a considerable sum, considering his position.
Thus, Alexander Younger's net worth must be a notable amount from his business career.
Alexander Younger Met His Wife In Childhood
The businessperson and his partner, Sarah's first interaction dates back to their childhood days. Both attended Whitney Public School. Moreover, Alexander was in his lady love's elder brother's class then. So, he had initially seen her as a cute little sister.
The CEO only approached his spouse, Sarah, after the university. He proposed to her around Christmas time at his home. Finally, the couple married 5.5 years after, in 2005.
Alexander Younger's wife, Sarah, is a household name in the Canadian home decor industry. She has also authored many books and has a YouTube channel.
Going through the pair's Instagram accounts, they often share pictures of travels, vacations, holiday celebrations, etc. Both are enjoying marital bliss.
Younger Is A Father Of Two
The Design Lab founder has welcomed two adorable children. His eldest daughter, Robin Younger, was born in 2006. In addition, Alexander's little girl, Robin, is a self-taught artist and often shares her artwork on Instagram.
Alexander Younger's daughter, Fiona Younger, was born in 2008 and is the youngest in the family. She leads a private life and hasn't revealed much about her interests.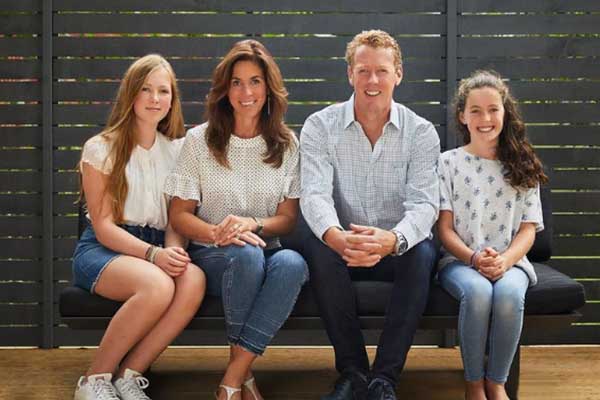 The businessman is proud of his kids and often shares their accomplishments on social media. Let's hope we get to learn more about the Younger family in the coming days.