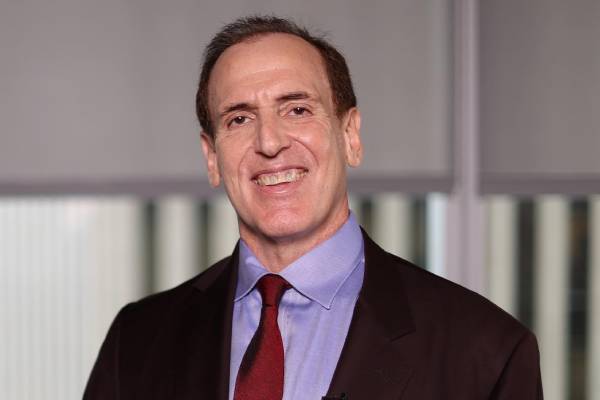 Birth Date

January 11, 1961

Birth Name

Brian Cuban

Age

62

Height

5' 10''

Father's Name

Norton Cuban

Mother's Name

Shirley Cuban

Birth Place

Pittsburgh, Pennsylvania, USA

Birth Sign

Capricorn

Nationality

American

Profession

Author

Partner

Amanda Ellis Cuban

Relationship Status

Married

Eye Color

Brown

Hair Color

Light Brown

Education

Juris Doctor Degree in Law

Official Website

https://briancuban.com/

Instagram

https://www.instagram.com/bcuban61/
Brian Cuban is an attorney, author, dynamic speaker, and mental health awareness and recovery advocate from America. He is the author of best-selling books and also serves as the executive director of the Mark Cuban Foundation. He has also spoken at conferences, non-profit events, colleges, and universities across the United States and Canada.
Brian was addicted to cocaine and alcohol and struggled with bulimia for over two decades. In this short biography, we have tried to show light on Brian's journey from being an addict to a novelist.
Bonded By Brotherhood
On January 11, 1961, Brian was born into a Jewish working-class family in Pittsburgh, Pennsylvania. He is the second kid of his parents, Norton Cuban and Shirley Cuban. After attending Mt. Lebanon High School, he enrolled at Pennsylvania State University for his undergraduate degree. Finally, Cuban earned his J.D. from the University of Pittsburgh School of Law.
Brian Cuban's brother, Mark Cuban, the oldest of three, is a famous American entrepreneur, TV personality, and the NBA team Dallas Mavericks owner. Jeff Cuban, the youngest of the family, was a nationally ranked wrestler. Currently, he is the COO of Mark Cuban Companies Entertainment. 
The Cuban brothers have their own families now, and they are very close to each other. They have been through each other's highs, lows, success, struggles, happiness, and sadness. Sadly, Brian Cuban's father passed away on July 10, 2018. Likewise, the tragedy followed the Cuban family when Brian's mom died in February 2022, following a long battle with lung cancer. It must have been difficult for the attorney and his siblings.
Also Read: Learn More About Tim Corbin's Biography
Brian Cuban Net Worth And Career
Mark Cuban's brother is a Dallas-based attorney, author, and addiction recovery advocate. He writes and speaks on eating disorders, drug addiction, drug rehabilitation, and alcoholism. Brian also attends several events as a keynote speaker. So, Brian Cuban's net worth must be generous, given his work and career.
The Pittsburgh native moved to Dallas in the summer of 1986 to begin his career as an attorney. Although he had some good years as an attorney, he eventually lost all his clients. The road to recovery was not easy for Brian. In the transition process, he thought about penning down his own experience. It started with a blog about the eating disorder, which he posted on MySpace. It got unexpected responses, and that motivated him to write his book. 
Here are Brian Cuban's books with their prices.
| | | |
| --- | --- | --- |
| Book Title | Published Date | Price |
| Shattered Image: My Triumph Over Body Dysmorphic Disorder | August 5, 2013 | $16.99 |
| The Addicted Lawyer: Tales of the Bar, Booze, Blow, and Redemption | June 13, 2017 | $16.39 |
| The Ambulance Chaser | December 7, 2021 | $12.29 |
Table Source: Amazon
Brian has recovered from his addictions and focuses on his books. His books are on the best-selling lists on Amazon. Moreover, he no longer practices law. Instead, he has dedicated himself to speaking to law firms and bar associations. Moreover, Mr. Cuban is now a sought-after public speaker on addiction and legal ethics worldwide. Furthermore, Brian is the founding board member of Cycle For Recovery and the member of the Board of Directors of the Taylor Hooton Foundation.
The Penn State graduate now writes and speaks on recovery topics, not only for the legal profession but on recovery in general. He has spoken in numerous events and must be getting paid considerably. Moreover, his career activities and the income from sales of his books must have added massively to Brian Cuban's net worth. On the other hand, his brother, Mark Cuban's net worth is estimated at $4.7 billion.
Likewise, Deloris Jordan is another successful best-selling author.
Brian's Addiction And Recovery
A typical middle child, Brian was shy and introverted growing up, unlike his brothers. He was bullied at school for his weight and began to internalize every negative thing said to him and turned to food to quell his depression. As a result, Cuban started experimenting with hash and alcohol, and by sixteen started drinking.
While at Penn State, Brian developed an eating disorder to cope with his underlying mental illness, Body Dysmorphic Disorder. At the same time, he had developed habits of anorexia and bulimia. He also turned to steroids in his 20s, as well as alcoholism and cocaine. Thankfully, his family was there to encourage him in receiving recovery treatments and took him to a psychiatric facility.
Married To A Lawyer
The Ambulance Chaser author has had three failed marriages in the past. However, he is now happily married to Amanda Ellis Cuban, with whom he tied the knot on October 20, 2016. The pair dated for ten years before exchanging vows. Brian Cuban's wife is a lawyer and also the founder & legal recruiter of ACE Legal Search.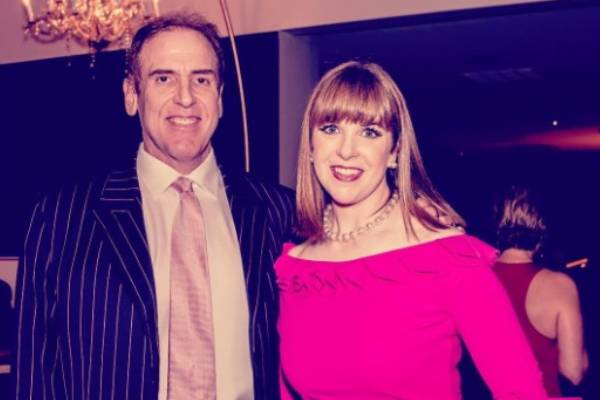 At the beginning of their relationship, Amanda was unaware of her beau's substance abuse, eating disorders, and mental illness. Nonetheless, she eventually found out on April 8, 2007, the same day she took Brian to Green Oaks psychiatric facility. Brian Cuban's spouse has remained by his side through these years and believed in his recovery. 
Brian got involved in a 12-step program and slowly began to find self-love. Fortunately, seeing a series of therapists he felt comfortable with and having a supportive family were vital in turning his life around. Mark Cuban's brother has remained sober since then. The beautiful pair currently lives in Dallas with their two cats. Also, they do not have any kids yet. 
Brian has come a long way from struggling with his personal issues of alcoholism, addictions, mental illnesses, and so on. Now, he has recovered well and works to support and encourage other people in similar situations. Let's hope he continues to contribute and advocate the necessary issues in the community. We wish him success in his future ventures.
Facts And Trivia
Brian can play the piano.
Once, he had traded the 2006 Dallas Mavericks tickets for cocaine.
His first two non-fiction books are a memoir of his suffering, addiction, and recovery.