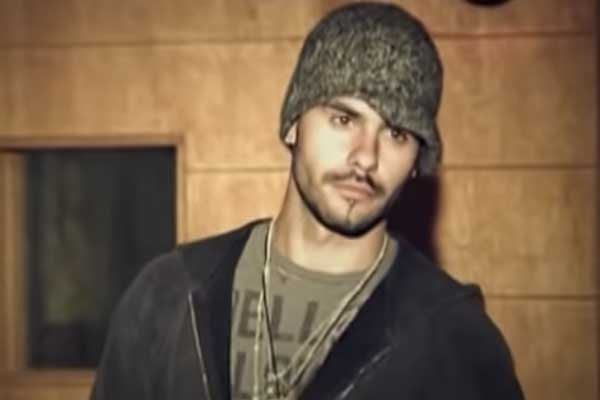 Birth Date

February 27, 1985

Birth Name

Eduardo Cruz Sánchez

Age

38

Father's Name

Eduardo Cruz

Mother's Name

Encarna Sánchez

Birth Place

Spain

Nationality

Spanish

Profession

Singer

Relationship Status

In a Relationship

Eye Color

Brown

Hair Color

Black

Children

Cairo Cruz
Last updated on March 26th, 2022 at 04:22 pm
Penélope Cruz is a well-renowned actress in Hollywood. Her incredible acting has earned her many awards, including four Academy Awards nominations. For instance, she was nominated for her role in Parallel Mothers in 2022.
The actress' popularity has also drawn attention to her family members. Penélope Cruz's brother, Eduardo Cruz, is also not an exception. He is known for his vocals and music compositions.
Unlike his sister, Eduardo prefers to stay on the sidelines. So, here we will go through his career, net worth, love life, kids, etc.
Eduardo Cruz Is The Younger Brother Of Penélope Cruz
The talented singer was born Eduardo Cruz Sánchez on February 27, 1985, in Spain. He is the youngest child of his parents.
Eduardo Cruz's late father Eduardo Cruz, a car mechanic, passed away from a heart attack on June 18, 2015. At the time, Eduardo Sr. was married to his second wife, Carmen Moreno, and had a daughter named Salma Cruz.
On the other hand, Eduardo Cruz's mother, Encarna Sánchez, worked as a hairdresser. His mom and dad must have co-parented to raise him and his siblings.
Furthermore, Eduardo Cruz's second sister, Monica Cruz, is also known for her acting career. She has graced many magazine covers and launched several beauty collections. Eduardo is a brother-in-law of Spanish actor Javier Bardem.
View this post on Instagram
The singer hasn't shared much about his educational background. But, he must have graduated from high school in his hometown.
ALSO READ: Biography Of Late Rapper Nipsey Hussle
Eduardo Cruz Net Worth And Career
The vocalist was interested in music from a young age. He began composing Latin music at fourteen before transitioning to electronic music and film score composition. So, Eduardo Cruz's net worth is heavily influenced by his music career.
The singer first composed the soundtrack for Pirates of the Caribbean: On Stranger Tides in 2011. He has since written and produced film scores for Papitwo, Ma ma, Tomb Raider, etc. Moreover, Cruz has also worked in the music department for The Moment, Hell Follows, and Rescue Under Fire.
Eduardo signed with Warner Music and released his debut album Cosas Que Contar in 2006. It is available for $5.83 in Audio CD and $9.43 in MP3 format. In addition, Cruz's elder sister, Penélope, featured on his title song Cosas Que Contar.
The singer must have gained a notable amount from his album sales and music compositions. Comparably states the average pay of a singer is $65,069, and film composer is $42,148. So, Eduardo's salary from both combined must be pretty huge.
Thus, Eduardo Cruz's net worth must be a considerable amount from his music career. Speaking of fortune, Eduardo Cruz's sister, Penélope Cruz's net worth is a whopping $75 million.
Another individual who has gained attention for his music skills is Raul Conde.
Eduardo Cruz Is Dating Eva De Dominici
The handsome musician is dating actress Eva De Dominici. She is best recognized for portraying Nadia Morales in The Cleaning Lady.
The pair have been dating since 2018. After the duo's first meeting, they instantly developed a connection and fell in love after a couple of dates. Moreover, Eduardo Cruz's girlfriend, Eva, often shares pictures of travels, holiday celebrations, etc., on Instagram. She also attends many public events with her boyfriend.
Penélope Cruz's brother was previously in a relationship with another Spanish actress Paula Méndez. The ex-pair were together from 2012 to 2017. Furthermore, Eduardo also dated actress and producer Eva Longoria from January 2011 to June 2012.
Cruz Is A Father Of Baby Boy
Eduardo welcomed his baby boy Cairo Cruz on October 6, 2019, in Los Angeles. His lady love, Eva, became pregnant within six months of their dating.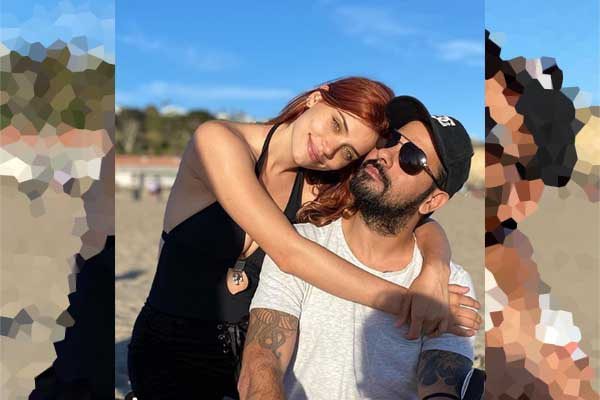 However, Eduardo Cruz's girlfriend, Eva, initially hid her pregnancy. Her doctor had revealed she was a carrier of two inactive genetic mutations which could harm her baby's life.
Cruz had to undergo checkups to see whether he also had the same mutants. Thankfully, he didn't, and his child was born healthily. Moreover, Eduardo Cruz's son, Cairo, often appears on his mom's IG posts.
Hopefully, the film composer's little guy will continue to grow healthy in the future.