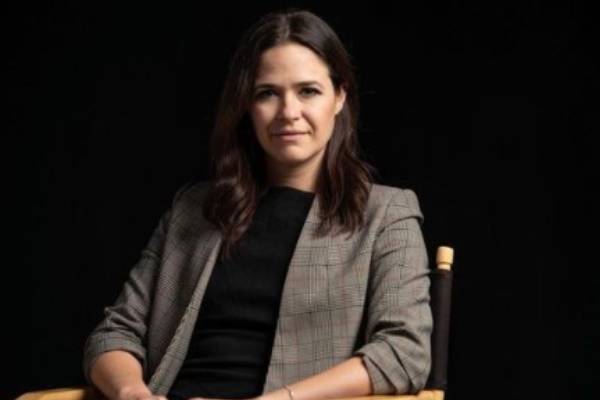 Birth Name

Erin Sue Calipari

Father's Name

John Calipari

Mother's Name

Ellen Calipari

Birth Place

Lexington, Kentucky

Nationality

American

Profession

Professor, Researcher, Scientist

Partner

Cody Siciliano

Relationship Status

Married

Education

PhD in Neuroscience

Awards Honors

ASPET Early Career Investigator Award, NARSAD Young Investigator Award, NIDA Director's Award
Last updated on May 16th, 2022 at 06:09 am
Erin Calipari, aka Erin Sue Calipari, is a researcher and an assistant professor of pharmacology from the United States. She is the eldest daughter of NCAA coach John Calipari. In addition to being a professor, she is a former college basketball player. 
The career-oriented woman is an honors student who later became a well-respected researcher in her profession. However, while Erin's professional life as a neuroscientist and her research works are well-known to the public, she has not revealed many details about her private life.
So, let us know more about John Calipari's daughter, Erin Calipari.
Erin Is An Excellent Academic
Erin was born as the eldest daughter of John Calipari and Ellen Calipari. In Lexington, Kentucky, she grew up with her younger siblings, Megan Rae Calipari and Brad Calipari. Brad was born in 1997, while his sisters' birth dates are unknown. Erin is ten years older than her brother and celebrates her birthday in February.
The sister of two comes from an affluent background with caring parents. So, the Calipari siblings must have spent a comfortable and joyous childhood.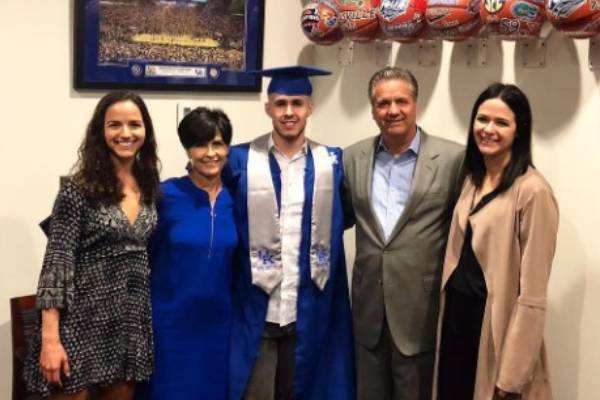 John Calipari's daughter played softball, basketball, and hockey during her school days at White Station High School. However, she was the first in her family to pursue a career in academics. Erin studied biology and psychology at the University of Massachusetts Amherst. She also played basketball for the Umass women's basketball team.
Similarly, Bradley Vincent Calipari is a former college basketball player.
Although Erin was practically brought up as an athlete, she chose a different career in Science. After completing her college basketball career, she earned her doctorate in neuropharmacology from Wake Forest University. Then she did her Postdoctoral Training at Icahn School of Medicine at Mount Sinai in New York.
Erin Calipari Net Worth and Career
Dr. Erin Calipari is a researcher and professor who excels in her field. John Calipari's daughter has been working as an Assistant Professor of Pharmacology at Vanderbilt University since 2017. According to indeed.com, an assistant professor at Vanderbilt University, on average, earns $93,516 per year. Hence, the researcher must be living a comfortable life.
The neuroscientist also runs her research lab, The Calipari Lab at Vanderbilt University. She has dedicated herself to generating discoveries concerning women's vulnerability to drug cravings. As a principal investigator at the Vanderbilt Center for Addiction Research, she must be getting plenty of funding for her research.
Calipari is interested in knowing more about the brain circuitry involved in reward, associative learning, and motivation, both adaptive and dysfunctional processes. The scientist must be earning a good amount from her research work and job. Considering her income and success, we can assume that Erin Calipari's net worth is in good shape.
Speaking of fortune, Erin Calipari's dad, John Calipari's net worth is $45 million with an annual salary of $9 million.
Also Read: Learn About Outstanding Harvard Professor Anita Elberse
Keeping 

Balance

Between

Research and Marriage
Erin Calipari is married to Cody Siciliano, a neuroscientist at Vanderbilt University. The admirable couple shared their engagement news back in May 2014 via Twitter. Now, they have been happily married for almost eight years.
Erin Calipari's husband works at the Vanderbilt Center for Addiction Research. Just like his wife, Cody is also an expert in neuroscience. The scientist duo has been working together on various research works and projects. Both husband and wife have been leading a successful profession and enjoying a blissful marriage.
Erin's spouse, Siciliano's research investigates how the brain processes information to make decisions and how substance abuse changes these processes in some people, leading to addiction. His goal is to identify better addiction treatments, and his study has uncovered a brain circuit that plays a vital role in the onset of obsessive drinking.
Even though the couple has been married for a long time, they do not have any children. Erin and Cody are both busy with their scientific studies. So, they may not have plans to have any kids at the moment.
We wish the outstanding researcher and neuroscientist success and prosperity in the coming days.