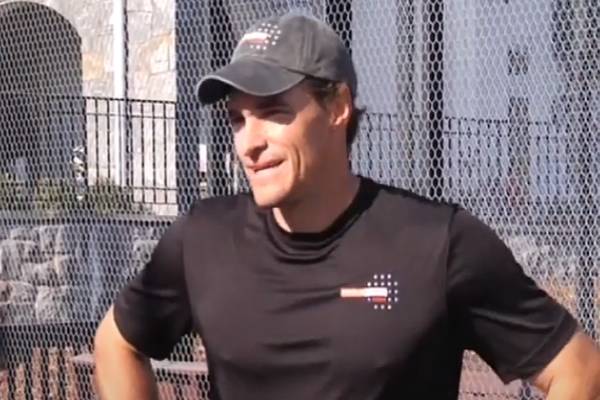 Birth Date

December 23, 1977

Birth Name

Johan du Randt

Age

46

Height

6' 2''

Birth Place

Somerset East, South Africa

Birth Sign

Capricorn

Nationality

American

Profession

Paddle Tennis Player

Partner

Rimante Randt

Relationship Status

Married

Eye Color

Brown

Hair Color

Black

Children

Johan Randt, Wyatt Randt

Education

Bachelor's of Science in Marketing
Johan du Randt is a professional paddle tennis player and coach currently ranked joint number one in the men's doubles in the world with Stephen Mitchell. Randt, known for his aggressive play, speed, and cut shots, is considered one of the best paddle players in the country. He is one of the most national championship winners.
Johan has earned many Grand Prix titles in the 2021-22 season, partnering with Mitchell. Having won the APTA National Championship five times, he has established himself as one of the top paddle players in the world. Thus, fans are eager to know more about Randt's personal life. So, let's discuss more about Johan du Randt's net worth, family, and career in this article.
Played Tennis With His Siblings
Johan was born to South African parents on December 23, 1977, in Somerset East, South Africa. He was raised on a farm in Pearston, Province of Eastern Cape. He grew up surrounded by livestock that his parents raised, which became a part of his early life.
The paddle tennis player is the youngest in his family and has two older brothers and an older sister. The former was sent to a boarding school at five. He initially traveled a lot for studies as his high school was an eight-hour drive away. But soon, he moved to the Port Elizabeth Technikon, which was a two-hour drive from home.
Likewise, Randt was always a fan of team sports and enjoyed playing such games since he was a little kid. Johan du Randt's mother was a constant help as she used to teach him on a tennis court on their property. The former used to play group tennis with his brothers and sister but was never pressured to pursue a career in it.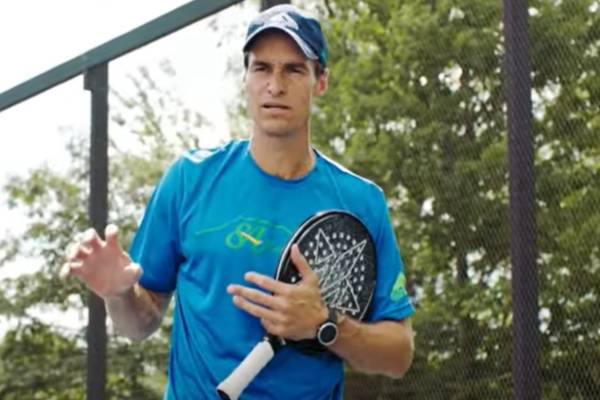 The South African player often recalls how his dad fixed his bad attitude when he was younger. For example, he used to misbehave once in a while by dropping the tennis racquet from his hands. Upon doing so, Johan du Randt's father used to softly threaten him by saying if he did not stop misbehaving, he would take Johan off the court and teach him a lesson.
Also Read: More About Basketball Coach Michael Schwartz
Johan du Randt Net Worth And Career
With a career of over 15 years, the sportsman has made quite a name for himself. Not just that, he is currently the Head Pro at the Weston Golf Club in Massachusetts and is the founder of a court construction company, SA Courts. Hence, Johan du Randt's net worth must be massive with all these projects.
After finishing college, Johan played professional tennis for five years. As a result, he achieved a high singles ATP ranking of 331 and a doubles ranking of 222. That helped him get recognition in the paddling world as he represented his country in international tournaments. Also, Randt grabbed $20,628 prize money till 2002.

However, the Technikon graduate realized playing professional tennis was not make him enough money. So, he started teaching top junior tennis players at the Hardscrabble Club in New York for eight months alongside former number one doubles player Pietie Norval. Later, the athlete moved to the USA and started managing four ITF juniors in the top 100.
Similarly, that was when the Cape Town native made a transition from tennis to paddles, where he won numerous tournaments. He soon became the national champion and runner-up the following year. He also became a P1 certified paddle teacher.
With various jobs and the success Johan has enjoyed in his career, it is reasonable to believe that his income must be immense. Also, a paddle player earns $33,556 a year on average. Hence, Johan de Randt's net worth must be a considerable sum.
Is Johan du Randt Married? Got Any Children?
Not only is the player successful on courts, but he also enjoys a happy marital life. Johan is blissfully married to his beautiful spouse Rimante Randt. The details of the couple's marriage have not been disclosed, but Rimante often attends her husband's matches with their children. Johan du Randt's wife must be very supportive of his career.
The pair currently lives in Wayland, Massachusetts, and have welcomed two kids into their lives. Johan du Randt's children are Johan Randt and Wyatt Randt. The paddle athlete has not made any information about his sons public.
View this post on Instagram
Nevertheless, Johan and his family must be living a content life with each other. So, let's hope he can keep winning upcoming tournaments and make his sweet family proud.
Trivia And Facts
Johan loves teaching his dogs tricks.
He loves playing poker.
He is a fan of golf and squash.