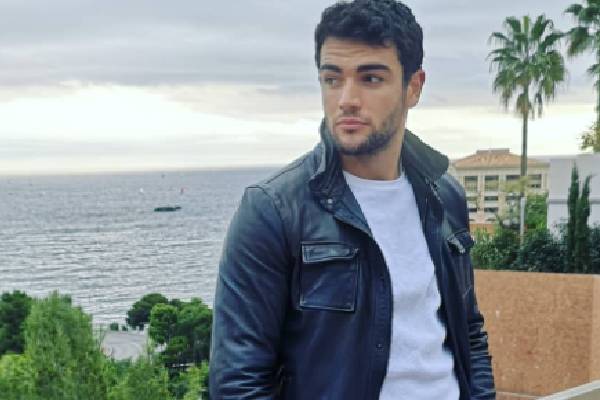 Birth Date

April 12, 1996

Birth Name

Matteo Berrettini

Age

27

Height

6 ft 5 in

Weight

209 pounds

Father's Name

Luca Berrettini

Mother's Name

Claudia Bigo

Birth Place

Rome, Italy

Birth Sign

Aries

Nationality

Italian

Profession

Tennis Player

Net Worth

$6 million

Relationship Status

In a Relationship

Eye Color

Hazel

Hair Color

Dark Brown

Awards Honors

Won ATP Tour 500 level event at the 2021 Queen's Club Championships

Instagram

https://www.instagram.com/matberrettini/
Last updated on March 26th, 2022 at 07:12 pm
Matteo Berrettini is one of tennis' most promising young players. The tennis player has a service speed of up to 142 miles per hour and is recognized for his aggressive play on the court.
Many tennis fans are interested in learning more about the up-and-coming talent because of his intriguing career trajectory. Hence, please stick with us to learn more about Matteo Berrettini's life and work.
His Brother Is Also A Professional Tennis Player
The tennis player was born on April 12th, 1996. Matteo Berrettini's parents are Luca Berrettini and Claudia Bigo. The athlete grew up in Rome, Italy, with his brother, Jacopo Berrettini, a professional tennis player.
The sportsman used to practice swimming and judo before switching to tennis after his brother, Jacopo, encouraged him to do so.
View this post on Instagram
Berrettini started training at the Circolo Della Corte Dei Conti at the age of 14. Vincenzo Santopadre, a former ATP Tour player is Matteo Berrettini's coach. Similarly, the youngster praises his coach for controlling the pace of his development and being patient with him.
Matteo Berrettini, Net Worth – $6M
Matteo made his first ATP appearance in 2017 at the Italian Open, where he lost to Fabio Fognini. Later, the star player won his first ATP singles title against Roberto Bautista Agut and his first ATP doubles title with Daniele Bracciali.
The tennis pro gained even more recognition after winning the Italian Open over Alexander Zverev. For the fact, the latter is regarded as one of the top five players in the world.
In the same manner, Matteo defeated two-time grand slam winner Gael Monfils in the quarterfinals to become the first Italian national to reach the US Open semifinals since 1977.
Furthermore, the Italian-born player reached his first career Grand Slam final in the Wimbledon Championship in 2021. Even though he lost to Novak Djokovic, he bagged the sum of $1.2 million as the runner-up.
Here is a little glimpse of Matteo competing with the legendary Novak Djokovic.
Back to the point, Matteo has amassed a substantial fortune as a result of his career victories in big events. According to Essentially Sports, Matteo Berrettini's net worth is projected to be $6 million.
So far, the player's prize money combining both singles and doubles is estimated to be over $9.2 million. However, there is no question that this figure will rise in the future.
Moreover, Colavita, Peugeot, Uliveto, Capri Watch, Lotto, and Head have all signed sponsorship arrangements with him. These transactions also assist in the increment of Matteo Berrettini's net worth and generating additional income.
We may expect the rising star to live a wealthy and pleasant life as a result of his enormous wealth.
ALSO READ: Get To Know Sabrina Sobhy
Tennis Player Matteo Berrettini's Racquet
The Wimbledon runner-up has been sponsored by Head for his racquet. Matteo Berrettini wields the Head Graphene 360 plus Extreme MP Racquet.
The racquet combines the potential and balance of Graphene 360 with SpiralFibers and uses wider funnel-shaped loopholes to allow increased string movement and powerful shots. The player's racquet has clearly made a significant difference in his swings.
Is Dating A Croatian-Born Professional Tennis Player
Matteo Berrettini is dating Ajla Tomljanovic, a professional tennis player from Croatia. Even though the charming couple does not get to spend much time together owing to their busy schedule, they are always around each other the minute they get time.
The duo has been seen practicing and watching games together on the court. Moreover, Matteo Berrettini's girlfriend frequently shares pictures of them together.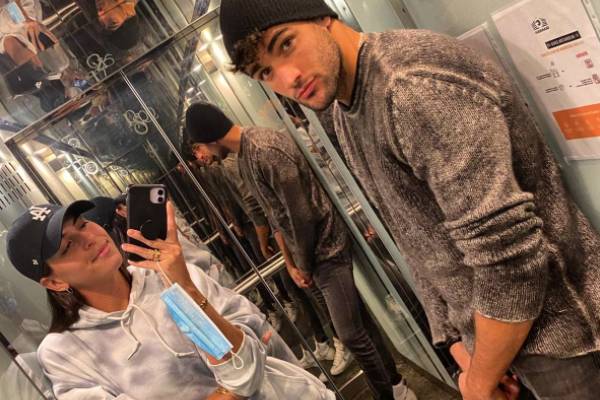 The Italian tennis player even told Euro Sport about his quarantine experience, describing how he and his partner were quarantined in the same hotel but six storeys apart and couldn't see each other. Nevertheless, even after the pandemic, the lovers are still together and going strong in their romance.
Apart from that, speaking of Matteo's professional career, we believe he would surely win many more tournaments and upcoming championships.
Similarly, you might be interested in reading about Olivia E Clyne, a Squash player who also found her soulmate in her fellow player.