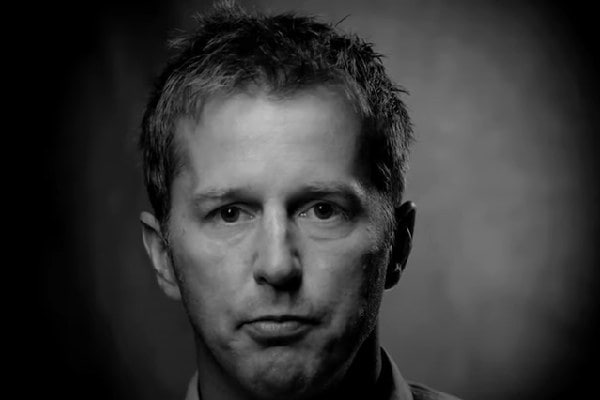 Birth Date

June 7, 1970

Birth Name

Michael Thomas Modano Jr.

Age

53

Also Known As

Mike Modano

Height

6' 3''

Father's Name

Michael Modano Sr.

Mother's Name

Karen Modano

Birth Place

Livonia, Michigan, United States

Birth Sign

Gemini

Nationality

American

Profession

Ice hockey player

Net Worth

$5 million

Partner

Allison Micheletti

Relationship Status

Married

Eye Color

Brown

Hair Color

Dark Brown

Children

Jack Modano, Kate Modano, Luca Modano, Maya Reese Modano

Official Website

http://www.mikemodano.com/

Twitter

https://twitter.com/9modano

Facebook

https://www.facebook.com/9modano

Instagram

https://www.instagram.com/1988m/
Last updated on July 17th, 2022 at 11:14 am
When you think of American hockey, one name that's practically a synonym is Mike Modano. One of the most influential figures in popularizing hockey in Texas and the southern United States is Mike, who has been consistent, goal-oriented, and visionary.
The former professional ice hockey player, Michael Thomas Modano Jr., primarily played for the Minnesota North Stars/Dallas Stars franchise. The native of Michigan went on to amass records and honors throughout his playing career that an American athlete has not surpassed, which is why fans are curious to know more about his story. Hence, we bring you this article covering all the essential details.
Was A Mischievous Child
The skilled player was born on June 7, 1970, in Livonia, Michigan, United States. He was welcomed into this world by his father, Michael Modano Sr., and his mother, Karen Modano. Mike was raised in Highland Township with two siblings, Sandra Withey and Linda. Having mischievous behavior led him to cause problems at school, due to which a friend of his father suggested putting Mike on a sports team to get him disciplined.
Furthermore, Mike Modano's dad had always been a hockey fan; therefore, he decided to teach his seven-year-old son ice skating. Modano learned it well and was put on local hockey teams six months later. Moreover, he participated in the 1982 Quebec International Pee-Wee Hockey Tournament as a young player on a Detroit Red Wings team. Hence, the Modano family relocated to Westland so that he could play minor hockey with the Detroit Little Caesar's Triple AAA Hockey Club.
Growing up in a very supportive family is something Mike is grateful for. His parents and sisters must be immensely proud of him. Likewise, he attended Benjamin Franklin High School. He graduated in 1988 and focused on his hockey career.
Also Read: Learn More About Jeff Burton's Biography
Mike Modano Net Worth – $5 Million
The retired hockey player Mike Modano's net worth is estimated to be around $5 million. Likewise, as per Wealthy Gorilla, he has a fortune worth $50 million. He earned nearly $80 million in salary alone throughout his career. However, despite being the highest-paid player in the NHL, Mike's riches have decreased due to a string of poor financial decisions and bad luck, according to Celebrity Net Worth.
Some sites suggest that the former hockey player lost nearly $4 million while investing in an entertainment corporation. Moreover, a restaurant and bar that he owned in Texas was closed in 2012.
Modano spent three seasons with the Prince Albert Raiders of the WHL after playing for the Detroit Compuware in the NHL. The Minnesota North Stars (currently known as Dallas Stars) selected him first overall in the 1988 NHL Draft. Furthermore, he was the team's highest-paid player in 1992, earning $2 million annually.
Before agreeing to a one-year contract with the Detroit Red Wings in 2010, Modano spent his whole career with the Stars. Moreover, in 1999, Modano won the Stanley Cup Championship with the Stars. Besides, in his rookie season, he was named to the NHL All-Rookie Team, and in 2000, he was named to the NHL Second All-Star Team.
In 2014, the Stars retired his #9 jersey, and Modano was inducted into the Hockey Hall of Fame. Furthermore, at a news conference in Dallas on September 23, 2011, Modano formally announced his retirement from hockey after 21 seasons in the NHL. Now, let's take a look at some of Mike Modano's earnings:
| | | |
| --- | --- | --- |
| Season | Salary (US$) | In today's (US$) |
| 2006-07 | $4,250,000 | $5,698,571 |
| 2007-08 | $4,250,000 | $5,540,537 |
| 2008-09 | $2,250,000 | $2,824,779 |
| 2009-10 | $2,250,000 | $2,834,786 |
| 2010-11 | $1,250,000 | $1,549,459 |
Table Source: Hockey zone plus
After his retirement, Mike was appointed as an alternate governor and executive advisor for the Stars' office in January 2013. Similarly, since 2019, he has been serving as an executive advisor in the front office at the Minnesota Wild. Furthermore, the average salary of an executive advisor is $140,517 per year; therefore he must be earning quite a lot from his new career as well. Therefore, Mike Modano's net worth of $5 million seems considerable.
Is Happily Married
Mike shares a blissful marital life with his spouse, Allison Micheletti. The duo got married on September 1, 2013. Mike Modano's wife is the daughter of a professional hockey player, Joe Micheletti, and the niece of former NHL player Pat Micheletti. The duo met on a golf course, and their chemistry is on point.
Peppard: Mike Modano married in Sunday-night service to golfer Allison Micheletti http://t.co/ibPofxen6Q

— DMN Food (@dmnfood) September 3, 2013
Furthermore, Mike Modano's spouse is also a professional golfer; however, she has made an identity for herself different from her family as she made a small screen appearance on Big Break Atlantis. Apart from this, Micheletti is a very supportive wife. The love birds have been together for several years, and their love is ever-growing.
Besides, Modano was previously married to singer/songwriter Willa Ford. They married in 2007 and split in 2012. Also, Mike was engaged to Kerri Nelson in 1999, but they ended their engagement in 2000.
Nonetheless, Mike and Allison must be living contentful life. Let's hope their marriage lasts a lifetime.
A Proud Father Of Four Children
Mike and his wife, Allison, welcomed twins, Jack Modano and Kate Modano, who were born in 2014. The duo welcomed their daughter Maya Reese Modano and another son, Luca Modano in 2016 and 2018, respectively.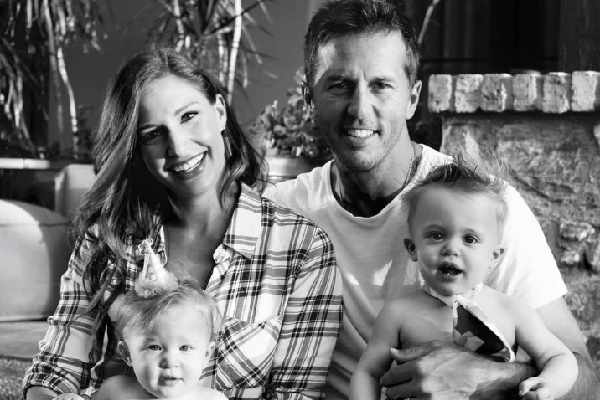 Furthermore, Mike is a wonderful dad to all his kids. Mike Modano's children are very young, he is raising all of them with love, care, and affection. He also separates adequate time for his family, and they often travel.
Nevertheless, it seems that the former hockey player is living a happy and prosperous life with his wife and kids. We wish the Modano family luck, light, and success.
Trivia And Facts
His nickname is Mo, Modano.
Mike is the 2014 Hockey Hall of Fame inductee.