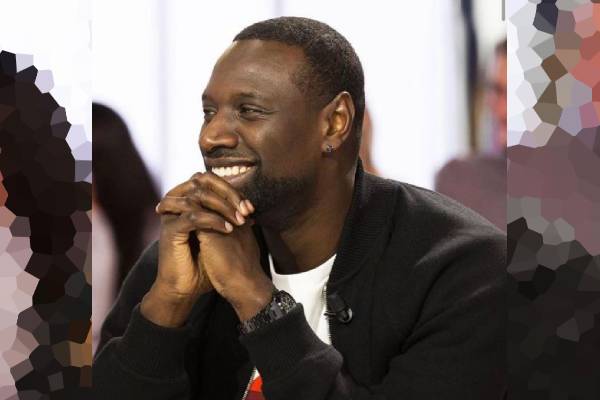 Last updated on March 26th, 2022 at 03:09 pm
Omar Sy is a French actor well-known for performing on the French television show Service après-vente des émissions. His popularity skyrocketed after appearing in The Intouchables, for which he received the César Award for Best Actor.
The Intouchables star also earned two Black Reel nominations for the movie. He has also received nominations for Gotham Awards, Critics Choice Super Awards, Golden Globes, etc. In addition, he has worked in numerous films and television series.
Now, let's find out more about Sy's family, career, earnings, and love life in this biography.
Omar Sy's Parents Are Immigrants
The film star was born on January 20, 1978, in Trappes, Yvelines, France. His parents are West African immigrants who raised him in banlieues. Furthermore, Sy has seven siblings with whom he likely shares a strong bond.
Omar Sy's father, Demba Sy, a Senegal native, worked in the factory. His mother, Diaratou Sy, a Mauritanian woman, served as a cleaner. Moreover, Sy's parents have now retired and returned to Senegal. He and his siblings often visited there in the summer holidays before.
— Omar Sy (@OmarSy) November 4, 2021
The actor's family also held education at a high level. So, his parents didn't allow him to get a job before high school. After enrolling in a local school, Omar began working in radio. He was so focused on his passion he failed le baccalauréat. But, he received a job offer from a French production company which also began his TV career.
ALSO READ: More About Actress Lisa Harrow
Omar Sy Net Worth And Career
Omar Sy's net worth is heavily influenced by his career as an actor. His income also benefits from his works as a scriptwriter and producer. He must have been paid a reasonable amount for his service.
The French actor began his acting career in La cape et l'épée in 2000. He soon landed more roles in short movies Granturismo, Don't Die Too Hard!, La concierge est dans l'ascenseur, etc. He has since worked in many commercially successful films whose earnings are listed below:
| | |
| --- | --- |
| Movies | Box Office Collections |
| Nos jours heureux | $10,890,811 |
| The Intouchables | $426,588,510 |
| X-Men: Days of Future Past | $746,045,700 |
| Jurassic World | $1,671,537,444 |
| Transformers: The Last Knight | $605,425,157 |
The Jurassic World star must have cashed a hefty sum from working in such blockbuster hits. An actor makes $32,367 a year on average. So, Sy's salary must be pretty remarkable, considering the movies he has worked on.
Hence, Omar Sy's net worth must be a notable figure from his acting career. Another individual who has gained massive fame from starring in Jurassic World is Isabella Sermon.
Omar Sy's Wife Is A Social Worker
The media person is happily married to his long-time partner Hélène Sy. She is a charity director and heavily involved in social work. For instance, she runs CéKeDuBonheur, a non-profit organization.
The pair's first meeting was during a party organized to shoot an artistic clip back in 1998. Sy initiated the conversation as he felt he had seen his now-partner somewhere. Moreover, the talk led to them developing a connection and dating soon after.
View this post on Instagram
The couple dated for nearly a decade and married on July 6, 2007. Both have been enjoying marital bliss since. Furthermore, Omar Sy's wife, Hélène, is the founder of Siyah Organics, an organic-food-supplements firm. But, she leads a relatively private life.
The couple isn't hesitant to show their love and appreciation for each other in public. Omar enjoys uploading posts related to his wife on his social media accounts.
Sy Is A Father Of Five Children
Omar is a doting father of five lovely children, two boys and three girls. His firstborn, Selly Sy, was born in January 2001. Afterward, he welcomed his second child, Sabah Sy, in October 2003.
Omar Sy's sons, Alhadji Sy and Tidiane Sy, were born three years apart in 2007 and 2010. His youngest daughter, Amani-Nour Sy, arrived seven years later in 2017.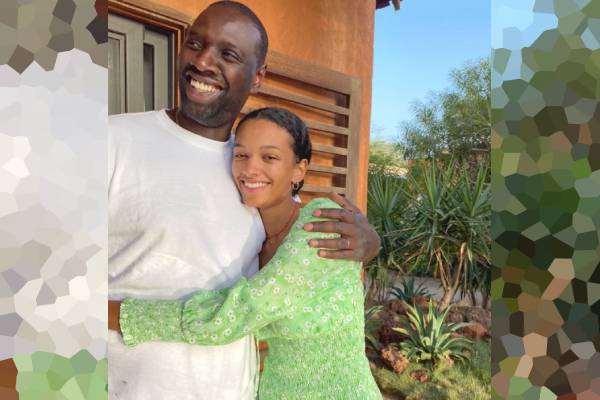 However, the actor hasn't revealed much information about his kids. Only Sy's eldest daughter, Selly, often appears on his IG post. Still, his babies must be enjoying a comfortable life.
Omar Sy is set to have more appearances in upcoming films such as Jurassic World Domination, The Takedown, etc. Hopefully, he will find even more success from these movies' releases.