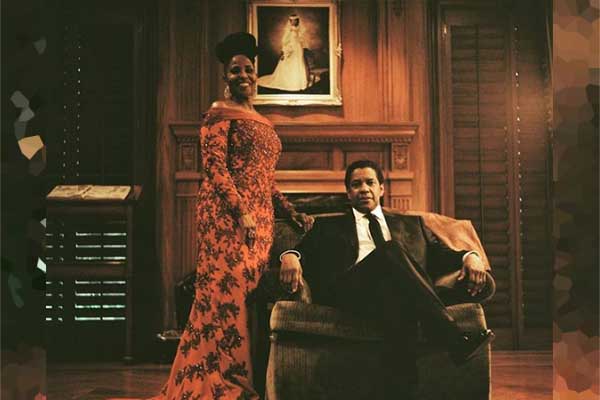 Birth Date

September 28, 1950

Birth Name

Pauletta Pearson

Age

73

Also Known As

Pauletta Washington

Birth Place

North Carolina, U.S.A.

Birth Sign

Libra

Nationality

American

Profession

Actress

Partner

Denzel Washington

Relationship Status

Married

Eye Color

Brown

Hair Color

Black

Children

John David Washington, Katia Washington, Olivia Washington, Malcolm Washington
Last updated on March 26th, 2022 at 04:26 pm
Denzel Washington is not a new name in Hollywood. An ageless sex symbol, he reshaped the classic movie stardom. In addition, the actor has delivered powerful performances in numerous movies and television series.
Washington's popularity has also kept his family under the media radar. So, it's no surprise to see many interested in Denzel Washington's wife, Pauletta Washington. She is also a talented actress with many credits under her name.
Well, the woman behind Denzel's success, Pauletta keeps a low profile. So, let's unravel more details of her background, job, family, kids, etc., in this biography.
Pauletta Washington's Sister Is An Actress
The television actress was born Pauletta Pearson on September 28, 1950, in North Carolina, USA. Her family was very dedicated and active in educational pursuits.
Pauletta Washington's late father was a North Carolina A&T State University graduate. Similarly, Pauletta Washington's late mother attended Bennett College. Moreover, she was inspired by her late parents to commit to the educational sector.
View this post on Instagram
Pauletta's sister, Rita Pearson, starred in many films of her brother-in-law, Denzel. She also served as the latter's assistant for several film projects.
The media personality graduated from the University of North Carolina School of the Arts. She has also learned classical piano and is a vocalist. In addition, Washington serves as the Board Of Trustees in Spelman College.
Pauletta Washington Net Worth And Career
Pauletta Washington's net worth mainly comprises her earnings from her acting career. Her income also benefits from her guest appearances, music works, etc.
The actress's first movie role was Mae Faggs in Wilma in 1977. She later acted in the TV movie Purlie in 1981. Moreover, Denzel Washington's wife got much recognition after performing in Oprah Winfrey starred movie Beloved. The film grossed $22,852,487 worldwide.
Some of her movies alongside their release dates are listed below:
| | |
| --- | --- |
| Movie | Release Date |
| The Watsons Go to Birmingham | September 20, 2013 |
| The Real MVP: The Wanda Durant Story | May 7, 2016 |
| Career Suicide: Arthur's Edge | 2017 |
| Burden | June 13, 2019 |
| Steps | April 20, 2021 |
Pauletta's tv credits include The Parkers, She's Gotta Have It, Genius, etc. She must have earned a hefty sum from her works. Similarly, the average pay of an actress is $44 per hour and $91,401 a year. So, Pauletta Washington's salary must also be around that range.
Hence, Pauletta Washington's net worth must be a notable amount. Speaking of fortune, Pauletta's husband, Denzel Washington's net worth is $280 million.
Pauletta Washington Met Her Husband In A Film Set
The television personality first met her husband, Denzel, while filming Wilma. The actor was immediately swooned by his lady love. However, Denzel Washington's wife, Pauletta, turned him down twice. The latter only accepted his marriage proposal at the third time.
The couple married in 1983 and have been enjoying marital bliss since. Furthermore, the lovebirds renewed their wedding vows in South Africa in 1995. The late Archbishop Desmond Tutu officiated the ceremony.
Pauletta Washington's husband, Denzel, has won two Academy Awards for his roles in Glory and Training Day. He has also received three Golden Globe Awards and a Tony Award.
The duo often attends red carpet events and functions together. Both have strong chemistry even after nearly four decades of marriage.
Pauletta Is A Mother Of Four
Pauletta Washington's firstborn, John David Washington, was born on July 28, 1984. He is a former NFL player and a renowned actor.
Pauletta Washington's daughter, Katia Washington, was born on November 27, 1987. She has also worked on many films.
The actress welcomed her twins Malcolm Washington and Olivia Washington on April 10, 1991. Her youngest children are also emerging figures in Hollywood.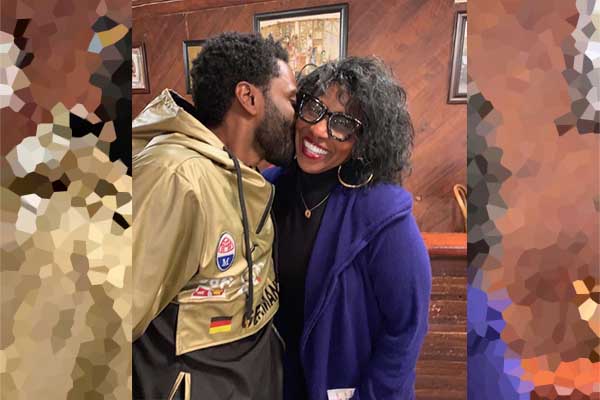 So, let's wish Denzel and Pauletta's children, will gain a strong foothold in the film industry in the future.