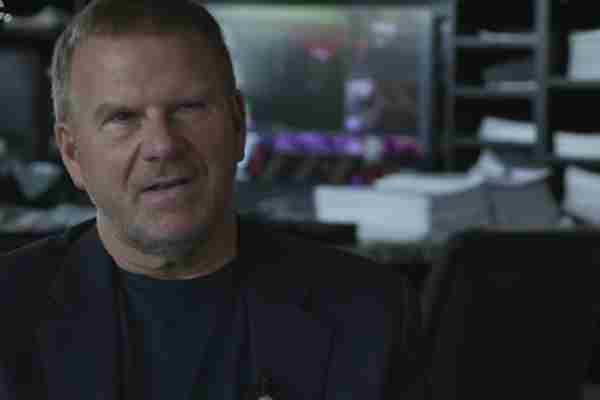 Birth Date

June 25, 1957

Birth Name

Tilman Joseph Fertitta

Age

66

Father's Name

Vic Fertitta

Mother's Name

Joy Fertitta

Birth Place

Galveston, Texas, USA

Birth Sign

Cancer

Nationality

American

Profession

Businessman

Net Worth

$4.7 Billion

Partner

Lauren Ware

Relationship Status

Married

Eye Color

Black

Hair Color

Light Brown

Children

Patrick Fertitta, Blayne Fertitta, Michael Fertitta, Blake Fertitta.

Official Website

https://www.tilmanfertitta.com/
People who are involved in business have earned massive fame and popularity. Similarly, today we are discussing about renowned American billionaire and television personality Tilman Fertitta. He has invested in and owns many businesses, including the Houston Rockets of the National Basketball Association.
Often called "the world's richest restaurateur," how did Fertitta establish his business empire and become a billionaire? So, read till the end to get to know more about his personal and professional life.
His Father Owned A Restaurant
The billionaire was born Tilman Joseph Fertitta on June 25, 1957, in Galveston, Texas, USA. Tilman Fertitta's parents are Vic Fertitta and Joy Fertitta. Furthermore, his father was based in Galveston Island, where he owned a seafood restaurant. As a young boy, the businessperson used to help his dad by peeling shrimps in the kitchen. Also, one thing is sure he gained experience by witnessing his old man operate his company.
Likewise, as per some sites, Tilman grew up alongside his two siblings, Victor Fertitta and Todd Fertitta. The former also comes from a strong business background, with his two cousins, Lorenzo Fertitta and Frank Fertitta III, running many million-dollar businesses. The latter is the CEO of Station Casinos.
Regarding Tilman's education, he transferred from Texas Tech University to the University of Houston before dropping out due to financial considerations.
Tilman Fertitta Net Worth – $4.7 Billion
Tilman began investing in the stock market in high school and was well on his way to establishing his firm by his early twenties. As a result, the businessperson has been able to establish himself as one of the most successful restaurateurs in the United States. Thanks to his hard work and determination, Tilman Fertitta's net worth is $4.7 billion.
Fertitta has spent many years building Fertitta Entertainment, a restaurant, casino, hotel, amusement, and sports conglomerate, while also becoming a business superstar with his TV show, Billion Dollar Buyer. Moreover, when he was in his 30s, the entrepreneur launched a construction company that marked the beginning of his business journey. In 1986, he bought a restaurant called Landry's, and with outstanding reviews and feedback, the company was able to expand from two to eleven restaurants in five years.
The business tycoon also owns nearly 600 properties in 36 states and 15 countries, including 60 restaurants; some of them being, Mastro's Steakhouse, Morton's The Steakhouse, Del Frisco's Double Eagle Steakhouse, Rainforest Cafe, Saltgrass Steak House, Bubba Gump Shrimp Company, and Joe's Crab Shack. Also, he owns four aquariums and a Hilton, a Holiday Inn, a Westin, and other hotels.
Aside from that, the CEO of Landry's has also written a book, Shut Up and Listen! Hard Business Truths that Will Help You Succeed, available for $12.29 in hardcover format. It was also listed in the New York Times Best Sellers.
View this post on Instagram
As already mentioned before, Tilman is the owner of the Houston Rockets. He paid $2.2 billion for the team and spent a lot on players. Tilman was also ranked 158th on the Forbes 400 list of the wealthiest Americans and Forbes even called him " World's Richest Restaurateur."
As a result of his multiple entrepreneurial ventures, Tilman Fertitta's net worth of $4.7 billion comes as no surprise. Moreover, Forbes even estimates his fortune to be $5.6 billion as of July 2022. All thanks to his earnings, he has been able to buy a $7.45 million house that features an outdoor pool, a tennis court, and a 1,323 square foot garage with 11 parking spaces. Moreover, in 2021, the billionaire bought a $150 million super yacht.
Has Been Married Twice
Talking about Fertitta's martial life, he is happily married to Lauren Ware. The duo got married in 2019. Tilman Fertitta's wife is a former litigation counsel for Landry's.
However, this wasn't Landry's CEO's first try at marital bliss. Tilman was previously married to Paige Farwell. The ex-duo initially worked as courtside fixtures at the Summit, where they strengthened their relationship. The former lovebirds got married in 1991. According to several sources, Tilman Fertitta's ex-wife turned down his marriage proposal thrice.
Sadly, the ex-pair decided to call their marriage off in 2017. The former husband and wife have not revealed anything about their separation and divorce settlement.
Blessed With Four Children
The renowned businessman is blessed with four kids from his previous marriage. Tilman Fertitta's children are Patrick Fertitta, Blayne Fertitta, Michael Fertitta, and Blake Fertitta.
Regarding Tilman Fertitta's sons' education, Michael studied at Ole Miss, Blake graduated from Louisiana State University, and Patrick from the University of Southern California. Also, his sons have been following in his footsteps and are helping him in his business.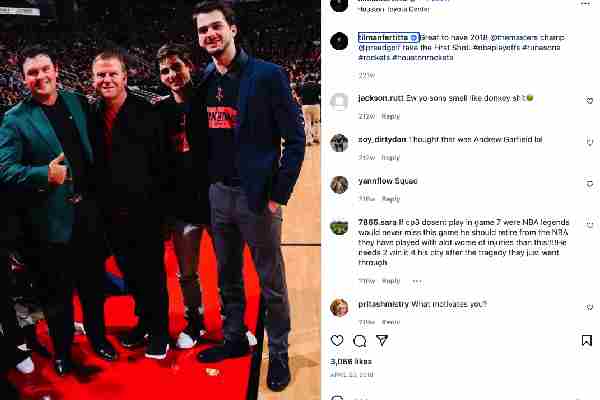 Similarly, Michael and Patrick are active members of Landry's. Also, in one of the interviews, the Fertitta brothers said that they were their father's biggest critics and backed his plan to own a professional basketball franchise. On the other hand, Tilman Fertitta's daughter, Blayne, also studied at USC.
Overall, Tilman is enjoying a comfortable as well as a luxurious lifestyle. His journey from helping out in his dad's restaurant to owning multiple hotel chains and other organizations is truly inspiring. We wish him more success and riches in the future.
Trivia And Facts
Fertitta is known to support both the Republican and Democratic political parties.
He has 109K followers on his Instagram account.
He is the owner of Golden Nugget Casinos.