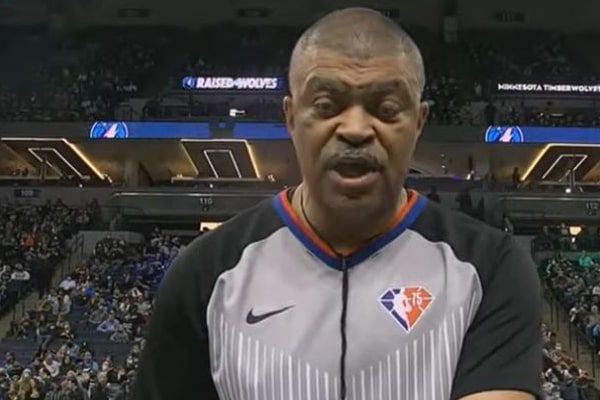 Birth Date

September 14, 1964

Birth Name

Tony Brothers

Age

59

Mother's Name

Dorothy Brothers

Birth Place

Norfolk, Virginia, USA

Birth Sign

Virgo

Nationality

American

Profession

Basketball Referee

Partner

Kimberly Jenkins

Relationship Status

In a Relationship

Eye Color

Brown

Hair Color

Black

Children

Trent Brothers and Calvin Brothers

Education

Bachelor's degree in Business Administration and Management Information Systems

Twitter

https://twitter.com/tbrothers25

Instagram

https://www.instagram.com/tbrothers25
Tony Brothers is a professional basketball referee in the National Basketball Association (NBA) who has been officiating in the league since the 1994-95 season. Having been the referee for over twenty-five seasons, he is one of the highest-serving officials in the NBA. The referee has officiated many games in his career and has garnered tremendous work experience.
Despite having a colorful career, many are still unaware of the specifics of Brothers' life. With the ever-growing popularity of the game, people are wondering about his personal information too. So, let's talk more about Tony's family, career, and net worth in this article.
Helps Single Mothers
Tony was born on September 14, 1964, to American parents. He has refrained from sharing details about his father. Nevertheless, Tony Brothers' mother, Dorothy Brothers, was the senior vice president at Bank of America. She was a single mother who raised her son in Norfolk, Virginia.
Since Tony is inspired by the dedication and love of his mom, he started the Still Hope Foundation with his ex-wife to help support and provide services for single-parent household families. The organization was founded by the pair in 2007 as a non-profit organization to help single moms in the Virginia area.
Brothers also opened a restaurant in Norfolk called BROTHERS, which is inspired by his mother's name. He says it was a way to shine a good light on his mom. He runs the restaurant with his current partner.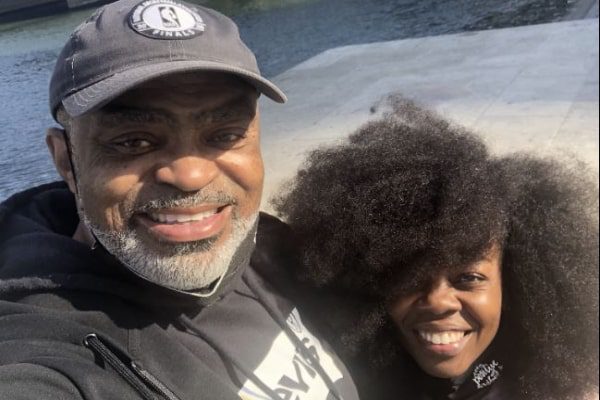 Likewise, the referee graduated from Virginia's Booker T. Washington High School. He then attended Old Dominion University and earned a bachelor's degree in Business Administration and Management Information Systems. In addition, he has been pursuing Masters in Public Administration since 2020.
Also Read: More About Lawyer Allen Grubman
Tony Brothers Net Worth And Career
As mentioned earlier, the Virginia native has been officiating for over two decades now. In all these years, he has garnered fame and a massive fortune as well. So, we can assume that Tony Brothers' net worth might be a considerable sum.
Having appeared in over 1,400 games in 25 seasons as an NBA official, the referee must have amassed a significant amount of wealth. Likewise, he has officiated 140 playoff games which include nine tournament finals. With that, his income must have increased considerably. However, he has been criticized many times for his bad calls by the players and other officials.
Moreover, his appearance in the 2008 China Games earned him many credits and honors. Of course, it's not an easy task to officiate in an international tournament, but to work in the Summer Games must be a thing of immense pride. So, Tony Brothers' income must have subsequently uplifted with the inclusion of an Olympics to his resume.
According to Sports Brief, an NBA referee can earn up to $10,000 per game, refereeing just some playoff round matches. The lowest salary of the referee is estimated to be $180,000, so one can suffice that Brothers' salary must be a significant amount. Hence, Tony Brothers' net worth must be huge.
Aside from earning, Tony is focused on giving back to society. He has founded the Men for Hope organization, a non-profit organization, to support underserved men and organize their efforts in society. He established the foundation in 2015.
Billy Taylor is another sportsperson with massive wealth.
Tony Brothers Is Engaged And Has Children
Well, the NBA referee is engaged to his partner, Kimberly Jenkins. She also helps him run his restaurant. However, whether the couple is married or not is yet to be revealed.
Still, from what we know, Tony Brothers' first wife was Monica Brothers, the co-founder of Still Hope Foundations. The details about their married life have not been disclosed.
The referee has two sons, Travis Brothers and Trent Brothers, from his first marriage. Also, Tony Brothers' fiancée, Kim Jenkins, also has two children, Kevin and Calvin. The referee must be raising all of his kids in a good environment.
Nevertheless, Tony seems to be living a great life with his family. Also, his love for basketball and his profession have remained the same as in his earlier years. So let's hope he keeps officiating more tournaments in the days ahead.
Trivia And Facts
Tony's favorite movie is Claudine, while his favorite series is 24.
His favorite book is The Bible.
His favorite musician is Earth, Wind, and Fire.