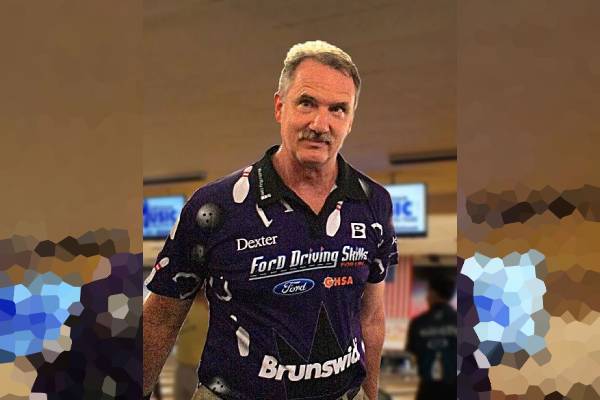 Birth Date

October 6, 1959

Birth Name

Walter Ray Williams Jr.

Age

64

Also Known As

Deadeye

Birth Place

Eureka, California, U.S.A.

Birth Sign

Libra

Nationality

American

Profession

Bowler

Net Worth

$5 Million

Partner

Fancy Allen Williams

Relationship Status

Married

Hair Color

Grey

Children

Rebecca Lynn

Education

Bachelor of Science in Physics

Official Website

https://walterray.com/

Instagram

https://www.instagram.com/walterraywms2/
Walter Ray Williams Jr. is a veteran pro bowler with over four decades of experience. He holds the record for the most all-time standard PBA records (47) and the most PBA earnings as of 2022. In addition, he is a six-time horseshoe pitching champion.
The athlete has earned more than 100 PBA titles, including PBA Tour, PBA Regional Tour, PBA50, and PBA50 Regional Tour. He has also been named PBA Player of the Year seven times. Furthermore, he has been inducted into the PBA and USBC Hall of Fame.
So, let's learn more about the sports personality's background, career, earnings, and love life in this biography.
Walter Ray Williams Jr. Was A Child Prodigy At Horseshoe Pitching
The professional bowler was born on October 6, 1959, in Eureka, California, USA. He first developed a passion for horseshoe pitching at nine and soon began competing.
Walter Ray Williams Jr.'s parents were also horseshoe players. His father and mother might have influenced him to try horseshoe pitching. Likewise, Williams' sisters, Debbie Williams, Cyndi Williams, and Barbara Williams, often came to cheer him on his matches. He also has three brothers Jonathan Williams, Nathan Williams, and Jeffery Williams.
The player often competed with his sibling Jeffery in horseshoe competitions. Walter won three junior horseshoe titles and six men's titles. Later, he turned to bowling and became a professional in his early 20s.
Moreover, the young man became interested in science after taking a physics course in high school. He then received his associate degree in math and science from Chaffey College. Moreover, Walter earned his BSc. in physics with a minor in mathematics at California State Polytechnic University at Pomona.
Also Read: More About Racer Ryan Blaney
Walter Ray Williams Jr., Net Worth – $5 Million
The athlete turned professional in bowling in 1980. Since then, he has competed in numerous PBA tours, competitions, World Bowling Senior Championships, etc., and earned millions of dollars. Hence, Walter Ray Williams Jr.'s net worth is $5 million.
The professional bowler won his first PBA title in 1986 and received his first Player of the Year honor. Williams earned his first career major title at 1994 Touring Players Championship. In addition, he has also won two US Open, two USBC Masters, and one PBA World Championship.
Let's see some of his earnings in several seasons below:
| | | |
| --- | --- | --- |
| Year | Titles | Earnings |
| 2002 | 3 | $419,700 |
| 2005 | 1 | $183,500 |
| 2009 | 2 | $152,670 |
| 2014 | 2 | $120,890 |
| 2019 | 4 | $111,910 |
Source: PBA Website
Aside from that, Williams' income also benefits from his merchandise, whose price ranges between $25 and $90. He must also get a hefty commission sum from his sponsors Dexter, Vise, Ford, H5G Bowling, etc. Hence, Walter Ray Williams Jr.'s net worth of $5 million is thanks to his professional bowling career.
Also, take a look at late F1 racer Ayrton Senna.
Walter Has A Daughter From His First Marriage
The professional bowler was previously married to a gorgeous woman named Paige Pennington. She was very supportive of his bowling career and often traveled with him.
The ex-pair never precisely revealed when they began dating or got married. But from what we know, both enjoyed marital bliss for nearly twenty years and were together for over thirty.
The ex-duo was also settled in Oxford, Florida, and adopted a little girl in 2007. Walter Ray Williams Jr.'s daughter, Rebecca Lynn, often traveled with him when she was young. However, she doesn't appear much in the media.
The ex-pair finalized their divorce in 2017 with no revelation of alimony. Nonetheless, both must be co-parenting to raise their child. Furthermore, Walter Ray Williams Jr.'s ex-wife, Paige, has remained in the shadows.
Who Is Walter Ray Williams Jr.'s New Wife?
Though the former horseshoe player's first marriage ended in shambles, he had found solace in another partner. He is wedded to his second wife, Francesca Allen Williams, aka Fancy Allen Williams.
The pair announced their engagement at the same time Walter finalized his divorce. Then they married in May 2017 at the Orchard Creek Lodge in Lincoln, California.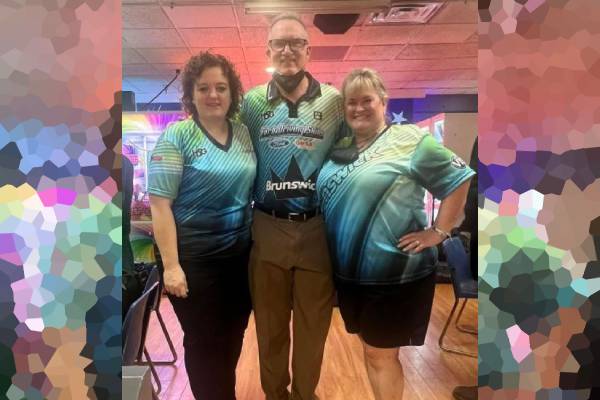 Walter Ray Williams Jr.'s wife, Fancy, is also interested in bowling and often plays it with him. She is also active on Instagram and occasionally shares the duo's snaps.
So, let's wish the Williams couple more happiness in the future.