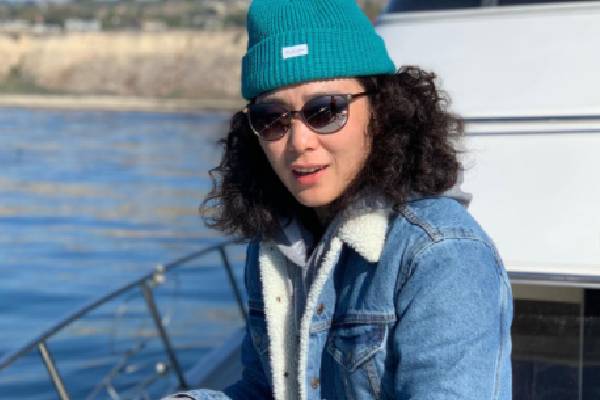 Birth Date

June 16, 1989

Birth Name

Yan Xiaonan

Age

34

Also Known As

Fury, Nine

Height

5 ft 5 in

Weight

115 lbs

Birth Place

Shenyang, Liaoning, China

Birth Sign

Gemini

Nationality

Chinese

Profession

MMA Fighter

Relationship Status

Not Confirmed

Eye Color

Black

Hair Color

Brown

Instagram

https://www.instagram.com/Xiaonan_Yan/
Last updated on March 26th, 2022 at 06:30 pm
In this egalitarian society, seeing women also competing in the field which was previously dominated solely by men is something refreshing. So, today in this article, we will be talking about the female fighter Yan Xiaonan.
Yan is also known as the first Chinese female fighter ever signed by the Ultimate Fighting Championship. Hence, without ado let's learn more about this fabulous brave lady.
Is Also Skilled In Sanda, A Chinese Boxing
The fighter was born on June 16, 1989, in Shenyang, Liaoning, China. She also goes by her other alternative names Fury, and Nine.
Yan is a graduate of China's Xi'an Sports University. To give you a little more information on Yan, she studied Sanda, Chinese boxing, while she was there and switched into MMA afterward. Furthermore, in her later years, the martial pro also got her training from the two UFC Performance Institutes in Shanghai and Las Vegas.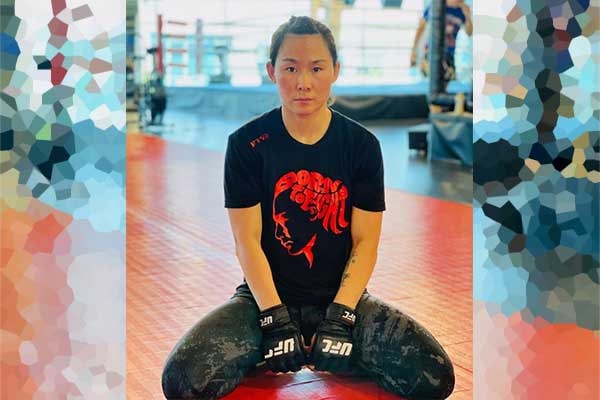 On the other hand, none of Yan Xiaonan's personal details has been disclosed, whether it is the name of her parents or siblings. Nevertheless, we believe Yan Xiaonan's family would be proud of her.
Similarly, also learn about Max Fewtrell, the winner of the 2018 EuroCup Formula Renault.
Yan Xiaonan Net Worth & Career
Yan began martial arts training when she was 13 years old. Similarly, the female fighter began her professional MMA career in 2009 and has competed in a variety of events, including the Road Fighting Championship. Five of her seven professional victories have come through KO/TKO.
As mentioned earlier, Yan was the UFC's first female participant from China. Yan made her UFC debut against Kailin Curran on November 25, 2017. The martial artist was declared the winner by a unanimous decision.
Not to mention the brave lady won over many well-acclaimed names such as Jin Tang, Gina Iniong, Xiaoying Wang, Dolores Meek, Bayarmaa Munkhgerel, Ye Hyun Nam, and Seo Hee Lim.
Here is the list of various events won by the Chinese fighter along with the payout she received.
| | |
| --- | --- |
| Event | Earnings |
| UFC Fight Night: Bisping vs Gastelum | $22,500 |
| UFC Fight Night: Cowboy vs Edwards | $27,500 |
| UFC Fight Night: Blaydes vs Ngannou 2 | $31,500 |
| UFC 238 | $44,000 |
| UFC Fight Night: Felder vs Hooker |  $49,000 |
| UFC on ESPN: Santos vs Teixeira | $53,000 |
| UFC Fight Night: Font vs Garbrandt | $46,000 |
Hence, to sum up, all these earnings make the athlete's total career earnings to be $273,500. Moreover, we believe in the coming years, Yan Xionan's net worth would be much more substantial enough.
Similarly, fighters in the UFC can earn as little as $10,000 to as much as $3 million each fight. Thence, with achievements and records like this, Yan Xionan's net worth would also comprise the regular addition of said amount.
ALSO READ: Get To Know Habeeba Eldefrawy
Is Yan Xionan In a Relationship?
Yan Xiaonan is reportedly single. The female fighter seems to be too caught up in tournaments to even think of dating.
In addition, since Yan is a private person, it is pretty evident that she would be unwilling to share such crucial information publically. Nevertheless, it seems we have to wait a little more to know about Yan Xionan's boyfriend.
View this post on Instagram
All we can say is, Yan Xiaonan is on the verge of accomplishing one of her lifelong ambitions, and that is to win a world championship. She is determined to demonstrate her abilities and tackle challenging tasks and we wish her all the best for her future.