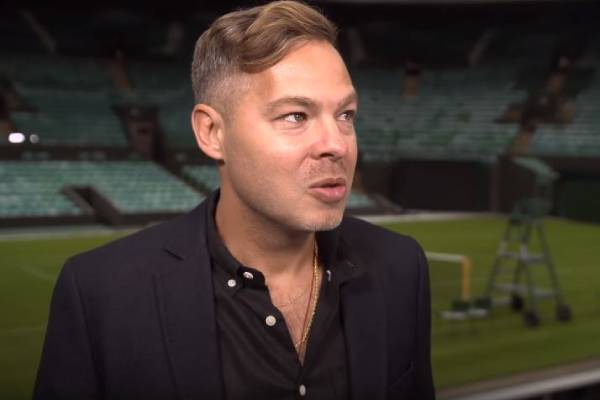 Birth Name

Zachary Jones Baylin

Father's Name

Jonathan F. Baylin

Mother's Name

Sarah Jones Baylin

Birth Place

Wilmington, Delaware, U.S.A.

Nationality

American

Profession

Screenwriter

Partner

Katherine Temma Susman

Relationship Status

Married

Eye Color

Brown

Hair Color

Brown

Children

2

Awards Honors

2022 Oscar Nomination
Last updated on March 26th, 2022 at 03:29 pm
Anyone watching King Richard will be deeply moved by the plot involving the story of the Williams family. It stars Will Smith, who played the role of Richard Williams, father of tennis stars Serena Williams and Venus Williams. The person behind this captivating storyline is Zach Baylin.
Zach's script, King Richard, ranked number 2 on the 2018 Black List. He transformed it into a star-studded movie released on November 29, 2021. In addition, he earned his first Oscar nomination for Best Original Screenplay in 2022.
So, let's know more about this talented media personality's family, background, earnings, career, and love life in this biography.
Zach Baylin Played Football At College
The film screenwriter was born Zachary Jones Baylin in 1980 in Wilmington, Delaware, USA. He likely grew up in a loving family with supportive parents. He doesn't have a Wikipedia profile as of now. Zach Baylin's father, Jonathan F. Baylin, and mother, Sarah Jones Baylin, must be proud of his accomplishments.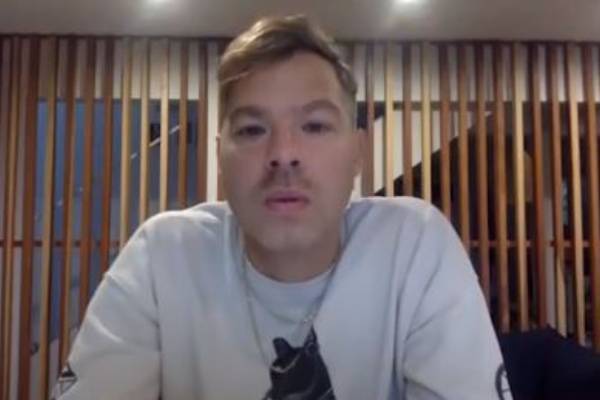 The writer played football while attending Tatnall School. He continued playing after enrolling at Johns Hopkins University. Furthermore, the young guy became a two-time All-American on the JHU football team. He was also named Centennial Conference Offensive Player of the Week in November 2001.
Alongside competing in collegiate football, Baylin majored in film and media studies. He received his BA from the college in 2002.
ALSO READ: More About Oscar-Nominated Film Editor Myron Kerstein
Zach Baylin Net Worth And Career
Zach Baylin's net worth primarily comprises his earnings from his career as a screenwriter. His income also benefits from his jobs as an art director, second unit director, and guest actor.
After graduation, the scriptwriter moved to New York to work in the entertainment industry. He first worked as an art director and assistant director in the short movie 134 Rivington Street. Afterward, he served in the props and arts department of dozens of projects. Let's take a look at some of their's box office collection below:
| | |
| --- | --- |
| Movies | Box Office Collections |
| Winter Passing | $113,783 |
| 12 and Holding | $119,195 |
| Dave Chappelle's Block Party | $12,051,924 |
| Jack Goes Boating | $801,206 |
| Side Effects | $63,414,135 |
Zach must have earned a considerable amount from those movies. Likewise, King Richard was a blockbuster hit and grossed $37,736,065 worldwide. Therefore, Baylin must have been paid a hefty sum to write the film's script.
As per indeed, a screenwriter makes an average of $67,120 yearly. So, Baylin's salary must also be around that range. Hence, Zach Baylin's net worth must be a notable figure from his screenwriting career. Also, check out Oscar-nominated filmmaker Signe Byrge Sørensen.
Zach Baylin Is A Married Guy
The King Richard screenwriter is married to his gorgeous partner, Katherine Temma Susman. She was born to Mary Beth Susman and Richard L. Susman.
The pair first met as undergraduates at Johns Hopkins University. Both must have developed a connection and began dating soon after. In addition, the couple married on April 17, 2010. Baylin's dad, Jonathan, became a Universal Life Minister and officiated the wedding.
Zach Baylin's wife, Katherine, previously worked as a freelance television and web producer in New York. Her production credits include The South by Southwest 2010 Wrap Up, The 9, etc.
The duo often attends red carpet functions, award shows, and movie premiers together. However, both lead a private life away from the media.
Baylin Is A Father Of Two
The scriptwriter is a proud parent of two children. His kids were born a year apart and are mostly kept away from public eyes. Moreover, the Baylin-Susman couple might have done that to evade unnecessary media scrutiny.
Nonetheless, from what we know, Zach Baylin's youngest daughter was the impetus behind writing King Richard. He once credited his little girl to writing about parenting through the lens of a sports film.
Hopefully, Zach will talk more about his babies in the upcoming days.