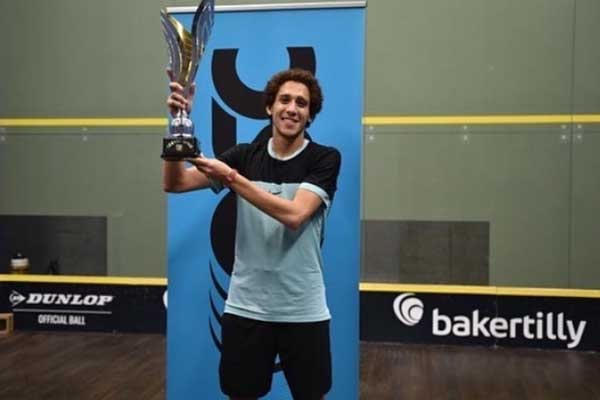 Birth Date

March 25, 2000

Birth Name

Aly Hussein

Age

23

Height

5'8"

Weight

143.3lbs

Father's Name

Mohamed Hussein

Mother's Name

Dina Tantawy

Birth Place

Cairo, Egypt

Birth Sign

Aries

Nationality

Egyptian

Profession

Squash Player

Relationship Status

Not Confirmed

Eye Color

Black

Hair Color

Brown

Awards Honors

CSA Men's Squash Player of the Month

Instagram

https://www.instagram.com/aly_hussein_/
Last updated on March 26th, 2022 at 07:24 pm
Squash is one of the emerging sports with many opportunities and big paychecks. So, it's no surprise to see many interested in pursuing a squash career. And joining the bunch is Aly Hussein.
The sportsman showed potential earlier in his academic years. He went on to compete at four US Junior Championships. Furthermore, the athlete began his professional career in the 2021 season. He ranks among the top 100 in world rankings.
So, let's learn more about this rising squash star's net worth, career, family, relationships, etc., in this biography.
Aly Hussein Is An Egyptian
The professional squash player was born on March 25, 2000, in Cairo, Egypt. He is the only son of his parents.
Aly Hussein's father, Mohamed Hussein, runs a shipping company in his homecountry. He has supported his son's squash passion from the beginning.
Likewise, Aly Hussein's mother, Dina Tantawy, has contributed a lot to his budding career. His sisters Mariam Hussein and Zeina Hussein are also proud of their brother's accomplishments.
The young guy first attended a French-speaking school before enrolling at Tabor Academy. Alongside squash, he competed in cross country and track and field. In addition, he won three New England titles and four ISL Championships.
ALSO READ: Egyptian Squash Player, Wael Elhendy
Aly Hussein Net Worth And Career
Like other athletes, Aly Hussein's net worth is heavily influenced by his squash-playing career. His riches come from prize money, endorsements, sponsors, etc.
The Egyptian player gained much exposure after playing collegiate squash at the University of Virginia. His notable accomplishments include being named All-American and two ACC Academic Honor Roll honors.
The athlete was also named the CSA Player of the Month in November 2021. He also majored in foreign affairs in college.
Since turning pro, Hussein won his first title at the 2021 Odense Open. He cashed prize money of $6,000 and advanced to the PSA World Championships.
🇩🇰 ODENSE OPEN 🏆

Aly Hussein and @cris_gomez98 will be at the @PSAWorldChamps in Chicago 🌎🏆

The pair were victorious in Odense this week 💪

See how they did it here ⬇️ @DanskSquash @RFESquash @MasrSquash https://t.co/rj6DLprSci pic.twitter.com/Eexj0BqrfM

— PSA Challenger Tour (@PSAChallenger) June 20, 2021
The Sports Centaur states the average income of a pro squash player is $100,000 annually. So, Aly Hussein's salary must also be around that range.
Besides that, Aly's income comes from his multiple sponsors including Tecnifibre. Thus, Aly Hussein's net worth must be a considerable sum from his squash career.
Is Aly Hussein Dating Anyone?
The squash pro has won many people's hearts with his remarkable skills. In addition, his handsome features further make him a ladies' man. So, it's no wonder to see many interested in his love life.
Well, Aly doesn't seem to be dating anyone at present. He hasn't talked about his partner in any of his interviews. Likewise, his social media accounts are also void of any dating-related posts.
So, Aly Hussein's girlfriend is a mystery among his fans. He might be keeping her a secret to evade media scrutiny or is happily single.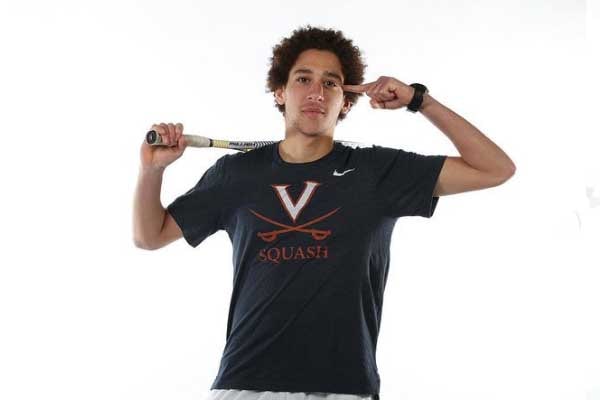 Hopefully, Hussein will reveal his lady love sometime in the future. We wish the emerging squash player all the best for his upcoming tournaments.