Birth Date

June 25, 1980

Birth Name

Wael Hatem El-Hendy

Age

43

Also Known As

Wael El Hindi

Height

6'2"

Birth Place

Giza, Egypt

Birth Sign

Cancer

Nationality

Egyptian

Profession

Squash Coach

Relationship Status

Married

Eye Color

Black

Hair Color

Black

Education

Degree in Business Administration

Awards Honors

2010 US Open

Instagram

https://www.instagram.com/w.elhindi/
Last updated on March 26th, 2022 at 07:25 pm
When discussing squash, one can certainly not miss Wael Elhendy, aka Wael El Hindi. He is one of the greatest squash players who won many honors.
The sportsman was a top ten player for eight years consecutively during his professional years. He reached his career-high of world number eight in 2008. In addition, he now serves as a squash coach for young players.
So, let's learn more about this iconic squash player's family, background, career, earnings, and relationships, in this biography.
Wael Elhendy Was Born In Egypt
The former professional squash player was born Wael Hatem El-Hendy on June 25, 1980, in Giza, Egypt. He is a private person and hasn't revealed much about his parents.
Still, from what we know, Wael Elhendy's father passed away in October 2018. He also thanked his pops for his guidance and mentorship.
Likewise, Wael Elhendy's mother must be proud of his sports achievements. The former hasn't shared much about his siblings, but they must also support his squash passion.
The athlete likely completed his formal education from high school in his hometown. He later graduated from Arab Academy College with a Degree in Business Administration.
Wael Elhendy Net Worth And Career
Wael Elhendy's net worth is heavily influenced by his squash career. He first began playing squash at thirteen after switching from tennis. Afterward, he advanced from competing in World Junior Championships to turning professional in 2000.
The pro squash player's most notable result was winning the 2009 World Team Championship with the Egyptian team. He also led them to win the title in 2011. Similarly, Elhendy got his first major victory after clinching the 2010 US Open title. He also earned prize money of $80,000 from the event.
As per Sports Centaur, the average pay of a professional squash player was $100,000 in 2018. So, Wael Elhendy's salary might have also been around that range.
Aside from that, Elhendy's income benefits from his company Kinetic Indoor Racquet Club. It offers coaching programs for all-level players. In addition, Wael's salary comes from his coaching job at Saint Andrew's School.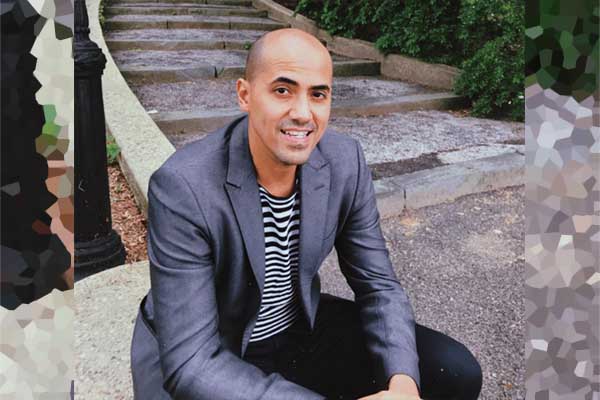 Likewise, Elhendy's earnings come from his book sales of Ready, Set, Squash!: A Fun Guide to the World's Healthiest Sport, available for $17.57 in Hardcover.
Thus, Wael Elhendy's net worth must be a notable amount from his coaching profession.
ALSO READ: More About American Squash Player, Reeham Sedky
Wael Elhendy Is A Married Guy
As mentioned earlier, the squash coach is discreet and rarely reveals much about his private affairs. As such, he hasn't been forthcoming in talking about his love life. Nonetheless, Elhendy is undoubtedly a married guy.
However, the sportsperson has never talked about his partner in his interviews. Likewise, Wael Elhendy's wife has never made any public appearance.
Elhendy might have kept his partner a secret to evade unnecessary media attention. Similarly, he seems to be a father of a little boy and girl. For instance, the squash coach was seen unpacking his book with two children who seemed like his own on Instagram.
View this post on Instagram
Wael Elhendy's daughter was born in 2012. After the birth of his child, he took a year off from PSA to spend more time with her.
Hopefully, we will learn more about his spouse and kids in the future.