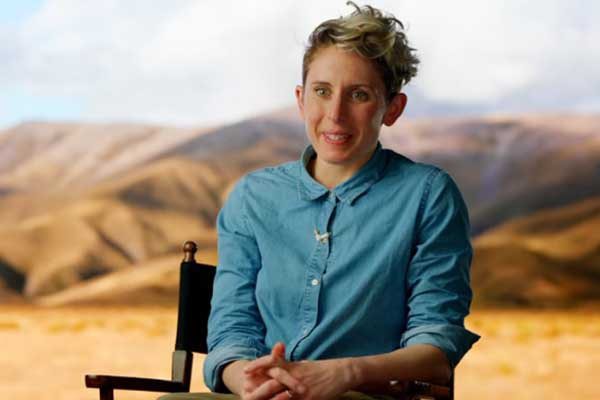 Birth Name

Ari Wegner

Also Known As

Alice Wegner

Birth Place

Melbourne, Victoria, Australia

Nationality

Australian

Profession

Cinematographer

Relationship Status

Not Confirmed

Hair Color

Bleached Blonde

Education

Bachelor of Film and Television

Awards Honors

2022 Academy Awards nomination

Instagram

https://www.instagram.com/ariwegner/

Wikipedia

https://en.wikipedia.org/wiki/Ari_Wegner
Last updated on March 26th, 2022 at 04:18 pm
While men have dominated the cinematography sector, women are also rising with their capabilities. And Ari Wegner ranks among emerging female cinematographers. She is known for her talent of translating stories into the screen.
The cameraperson has worked on many critically acclaimed movies. She has also earned many nominations and honors for her works. For instance, Ari earned her first Academy Awards nomination for the film The Power of the Dog, in 2022. She also became the second woman nominated for Best Cinematography in Oscars history.
So, let's learn more about this incredible cinematographer's family, earnings, love life, and more in this biography.
Ari Wegner's Dad Is A Visual Artist
The cinematographist was born in 1984 in Melbourne, Victoria, Australia. Her grandfather migrated from Lefkas to Australia. She has Greek roots from the Dellaportas side of her family.
Ari Wegner's father is a painter, so she's always had access to art books and catalogs at home. She is greatly inspired by her dad's artworks and their subject matter. Likewise, Ari Wegner's mother must have also contributed to her cinematography passion.
View this post on Instagram
Ari's sister, Lydia Wegner, is a photographer who explores staged photography and visual abstraction. She has done many solo exhibitions of her works. Furthermore, the cameraperson is proud of her sibling and often shares her accomplishments on social media.
Wegner gravitated towards cinematography as it combines both photography and storytelling. So, after completing high school, she enrolled at Victorian College of the Arts. Finally, she obtained her Bachelor of Film and Television in 2004.
ALSO READ: More About Oscar-Nominated Cinematographer Greig Fraser
Ari Wegner Net Worth And Career
The cinematographer is the UK-based agent of the Australian Cinematographers Society (ACS). She is signed under LUX Artists and has worked on many projects. Hence, Ari Wegner's net worth is heavily influenced by her cinematography profession.
The Melbourne native initially worked in short films and commercials. She landed her first cinematography job for A Short Portrait of Zora Zakowski as Alice Wegner in 2003. However, she later used her own name for the following projects.
Wegner's early movie credits include Inversion, Monster Parade, Serenade, Catch Fish, Kin, The Tragedy of Hamlet Prince of Denmark, etc. Her tv credits include Guerrilla, The Girlfriend Experience, The Kettering Incident, etc.
The camerawoman got much recognition after working in Zola. It is based on a viral Tweet thread from A'Ziah "Zola" King in 2015. Furthermore, the movie became a blockbuster hit and grossed $4,998,097 worldwide. Ari also earned the Best Cinematography nomination at the 2022 Film Independent Spirit Awards.
Let's see some of her other movie credits, including their box office collection below:
| | |
| --- | --- |
| Films | Box Office Collection |
| Lady Macbeth | $5,401,447 |
| In Fabric | $197,592 |
| True History of the Kelly Gang | $471,152 |
| The Power of the Dog | $103,587 |
Wegner must have earned a considerable sum from working in such blockbuster hits. As PayScale states, the average income of a cinematographer is $58,810; Ari's salary must also be around that range.
Thus, Ari Wegner's net worth must be a notable amount from her career. Another individual known for his cinematography works is Dan Laustsen.
Is Ari Wegner Dating Someone?
Well, the Australian cinematographer hasn't revealed much about her partner. She seems to guard her privacy heavily and hasn't talked about her love affairs.
Nonetheless, The Sydney Morning Herald shared Wegner was single in their article in 2017. The report also mentioned she didn't have any children or a mortgage. Besides that, there isn't much news about Ari Wegner's boyfriend or partner.
So, could it be that Ari is dating someone now?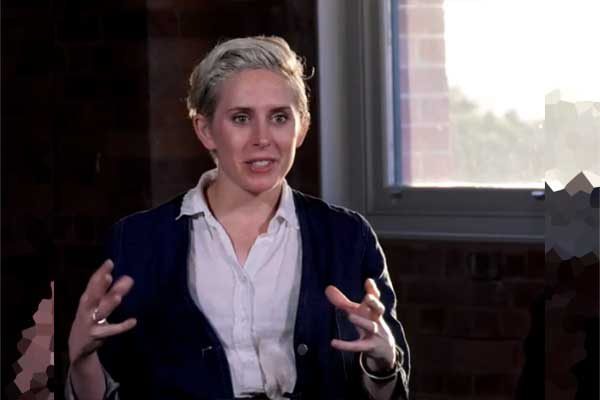 So, Wegner is likely enjoying a single life at the moment. She might be more focused on her cinematography career than dating. Still, anyone would be lucky to date a girl like her.
Hopefully, Ari will share more about her dating life and partner in the future.