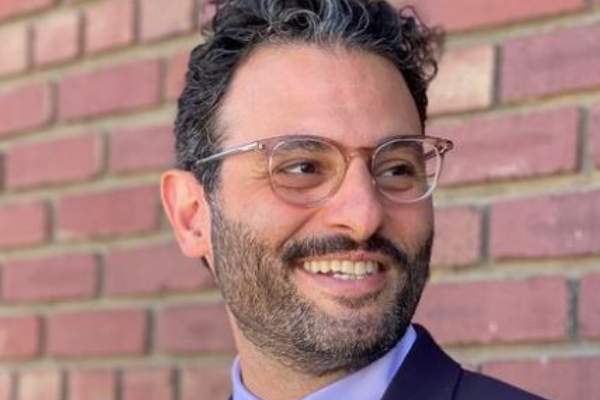 Birth Date

April 15, 1980

Birth Name

Arian Moayed

Age

43

Height

5' 10"

Weight

165 lbs

Birth Place

Tehran, Iran

Birth Sign

Aries

Nationality

Iranian-American

Profession

Actor

Net Worth

$4 Million

Partner

Krissy Shields

Relationship Status

Married

Eye Color

Black

Hair Color

Black

Children

Ivy Shireen Moayed, Olive Joon Moayed

Education

Bachelor of Arts

Twitter

https://twitter.com/arianmoayed

Instagram

https://www.instagram.com/arianmoayed/
An American drama, Inventing Anna, has gained significant fame. The series, released on Netflix on February 11, 2022, features several renowned actors and actresses. One of them is Arian Moayed, who portrays the role of Todd Spodek.
With the growing popularity of the series and the other projects that Arian has been involved in, he has been known globally. But, significantly less has been revealed about his personal details. So, stick with us till the end to learn some facts about the actor.
Iranian Born Actor
The Inventing Anna star was born on April 15, 1980, in Tehran, Iran. Moreover, Arian Moayed's father worked as a banker, while his mother was a housewife. Following the Iranian Revolution, his family moved to Glenview, Illinois, in 1986, and he was only five years old at that time.
Cut to me at 27, looking thru my dad's leather-bound briefcase from his days as a banker in Iran. My mom saw me looking through these old docs and family relics, and casually mentioned that she'd recently found my original birth certificate. /9 pic.twitter.com/pboyNpzBj4

— Arian Moayed (@ArianMoayed) April 13, 2020
Moreover, Arian grew up with his three siblings, one of whom is a doctor. Interestingly, he once revealed that his mom is most proud of his doctor brother. Growing up, he always felt assimilated and accepted as his family lived with other immigrants in an apartment complex.
Talking about his education, Moayed attended Glenbrook South High School. After graduating in 1998, he went to Indiana University, where he studied theater. He graduated in 2002 with a degree in BA.
Arian Moayed Net Worth – $4 Million
Arian has established himself as one of the promising actors of his time. It has been several years since he got involved in the show business, and he must have earned considerably. Therefore, it is no wonder that Arian Moayed's net worth is $4 million.
The media personality's acting journey traces back to his high school days. During his sophomore year at Glenbrook, he performed in Death of a Salesman. Then, he moved to New York in 2002 and officially began his professional career as an actor.
In 2003, the Iranian-American actor made his debut in Phileine Says Sorry. After that, he went on to act on several other projects. The turning point in his career came after he portrayed the character of Musa in Bengal Tiger at Baghdad Zoo. He received many prestigious awards for his work in the play.
The following table shows several movies that Arian has acted in, along with their box office collections.
| | |
| --- | --- |
| Movies | Box Office Collections |
| Rock the Kasbah | $3 million |
| Rosewater | $3.1 million |
| Abe | $28,657 |
| Appropriate Behavior | $123,699 |
Table Source: Rotten Tomatoes and IMDb
Apart from the movies, Tehran-born actor has also acted in different television series, including Law & Order, Believe, Madam Secretary, Succession, Love Life, Inventing Anna, and Ms. Marvel. On the other hand, he also directed and produced a few projects like The Accidental Wolf, Day Ten, Overdue, etc.
Furthermore, in 2002, Arian and Tom Ridgely co-founded a theater, education, and film company in New York named Waterwell. He is also a partner of a film and television company, Waterwell Films. Therefore, he must be earning significantly from all the ventures mentioned above. Thus, Arian Moayed's net worth of $4 million seems considerable.
Also Read: Know About Allison Micheletti
Married To An Actress
With the growing popularity of the actor, his personal life has been a topic of interest for many. Not many know, that Arian is happily married to an actress. He shares a blissful marital life with Krissy Shields.
Apart from being an actress, Arian Moayed's wife is also a producer and advocates for children's and women's rights. Furthermore, she is a yoga devotee and founder of Maha Mama, a prenatal yoga teacher training program in New York.
However, the couple has kept their marital life under the wraps. The married duo first met in Homebody/Kabul show. Besides, there's not much information regarding when the duo tied the knot and their relationship timeline. However, as per an article published in 2011, Krissy was referred to as Arian Moayed's girlfriend. So, it is possible that the pair got married after that.
Nonetheless, the lovebirds must be spending quality time with each other. We hope they stay together forever.
Likewise, Colin Cromwell is another known personality who is also married.
A Proud Father Of Two Girls
The Succession star has welcomed two beautiful daughters with his spouse. Furthermore, it seems the couple only got hitched after their kids arrived. Arian Moayed's children, Olive Joon Moayed and Ivy Shireen Moayed, were born in 2009 and 2011, respectively. The Moayed family currently resides in New York. Additionally, they also often attend several movie premiers together.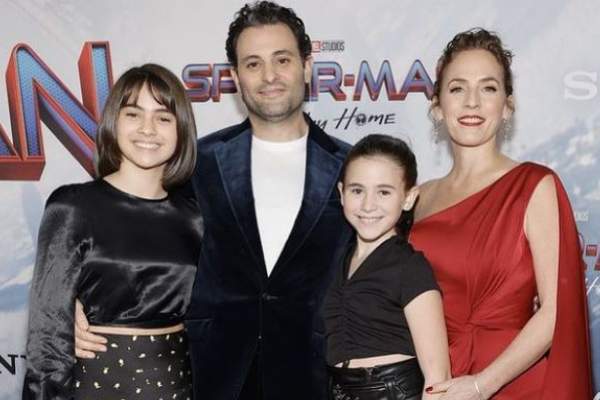 Moreover, the 5′ 10″ tall actor once revealed that he wrote the story of the movie This Island Made me, and the film was for his kids. He also often says that he won't take the role of a terrorist in any movie as it would be shameful in front of the children.
Nonetheless, Arian seems to be doing well. Let's hope he continues making a good name for himself in the acting world. We wish the actor sound health and contented life ahead.
Trivia And Facts
His founding partner of Waterwell, Tom Ridgely, was his roommate at Indiana.
He has been nominated for the 2022 Emmys Award along with James Cromwell, Adrien Brody, and others.