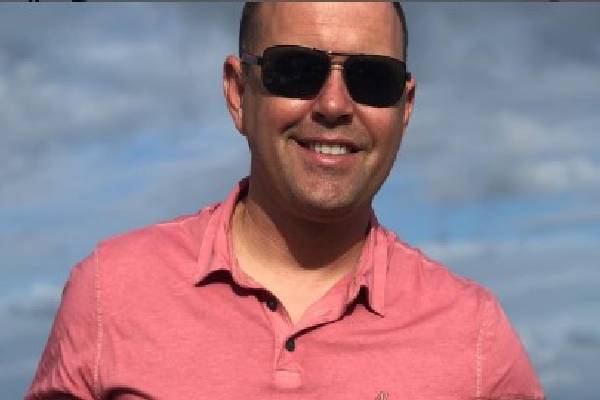 Birth Date

December 18, 1978

Birth Name

Chad C. Brown

Age

45

Also Known As

Chad Brown

Birth Place

Mechanicville, New York, USA

Birth Sign

Sagittarius

Nationality

American

Profession

Horse Trainer

Partner

Terrill Brown

Relationship Status

Married

Children

Ava Brown, Andi Brown

Education

Degree in Animal Science

Awards Honors

Eclipse Award for Outstanding Trainer (2016, 2017, 2018, 2019)

Instagram

https://www.instagram.com/chadcbrown/
Last updated on June 12th, 2022 at 04:46 am
Chad C. Brown is a Thoroughbred horse trainer from the United States. He specializes in working with turf horses, fillies, and mares. He also goes by the name Chad Brown.
The Eclipse Award Winner is one of the most successful horse trainers and has earned significant wins and awards. In addition, he is a renowned personality in the Thoroughbred racehorse industry.
So, let's get to know more about Brown's net worth, wife, career, and life as a horse trainer.
Had A Childhood Dream Of Owning Barn And Horses
On the 18th of December, 1978, Chad C. Brown was born in Mechanicville, New York, USA. He had dreamed of owning horses and a barn as a child.
The little boy often went on picnics with his parents and brother by the horse tracks in Saratoga. Now, he watches his horses pass by that picnic table. Furthermore, Chad Browns' father, Jerome Brown, and mother, Patricia Brown, visited the same area for many years.
The future horse trainer became interested in horses early following the family visits to the Saratoga race track. During high school, he worked with Standardbreds at Saratoga Raceway. Moreover, Chad held a summer job with Hall of Fame trainer Shug McGaughey while in college.
Chad graduated with a degree in Animal Science from Cornell University in 2001. After that, he remained with Shug for a few more years until obtaining an internship with veterinarian Steve Allday. 
Also Read: Learn More About MMA Fighter Israel Adesanya
Chad Brown Net Worth And Career
Chad C. Brown's actual training career started in 2002 after working as an assistant for another Hall of Fame trainer Robert Frankel. However, he only caught the public's attention in the 2007 Breeders' Cup when he stepped up to Frankel's place in his absence.
The young trainer first led Ginger Punch to win the Breeders' Cup Distaff. Then in November 2007, he started his racing stable with ten horses and a small stable at Churchill Downs. He eventually moved to New Jersey.
Chad's first win in his training career came from Dual Jewels in a $10,000 claimer. After that, he competed in his first Saratoga Race Course meet in 2008 and won the first race on opening day. Presently, Brown is one of the most famous horse trainers.
Hence, Chad Brown's net worth can be estimated to be gigantic, considering his successful career.
Brown's Silver Timber won the Jaipur (G3) at Belmont Park at the 2009 Miss Grillo Stakes. He must have cashed a hefty amount from his win.
Since then, the excellent trainer has successfully won various races such as Diana Stakes, Hollywood Derby, Turf Classic Stakes, Preakness Stakes, Breeders' Cup Turf Sprint, etc. He is also a four-time Eclipse Award for Outstanding Trainer winner. Similarly, the horse Early Voting which he trained won the $1.65 million Preakness Stakes in May 2022.
Likewise, Chad's horses Tribhuvan and Adhamo finished first and second in the Manhattan Handicap Thoroughbred Racing on June 11, 2022. The race was held at Belmont Park in Elmont, New York. 
Following his many victories, let's look at some of Chad Brown's earnings and stats below:
| | | |
| --- | --- | --- |
| Year | Starts | Earnings |
| 2021 | 839 |  $22,213,740 |
| 2020 | 746 | $16,596,956 |
| 2019 | 823 | $31,112,144 |
| 2018 | 839 | $27,546,057 |
Table Source: Equibase
As per Equibase, Brown's total career earnings amount to $223,793,928. He will surely earn more in the upcoming days.
Thus, Chad Brown's net worth can be assumed to be increasing with his racing wins.
Like Chad, Steven M. Asmussen is another renowned horse trainer.
Who Is Chad Brown's Wife?
Chad C. Brown is happily married to his partner, Terrill Brown. She is the granddaughter of a retired trainer, Bill "Red" Terrill. The couple has been married for more than a decade now. In addition, Brown decided to move to New York permanently after getting married to his wife.
Chad Brown's wife, Terrill, grew up around racetracks as her grandfather is a retired horse trainer, and her mother, Virginia Malone, worked as his assistant.
Chad's spouse seems to prefer to remain away from the media and spotlight. Considering her rare appearance on her husband's social media handle, she seems to be a private person.
Chad Brown Is A Father Of Two
The four-time Eclipse winner is the father of two beautiful girls, Ava Brown and Andi Brown. His firstborn, Ava, is his elder daughter, born in 2008. On the other hand, Andi is the younger one among the two and was born in 2011. The Brown family is well-known and loved by the fans.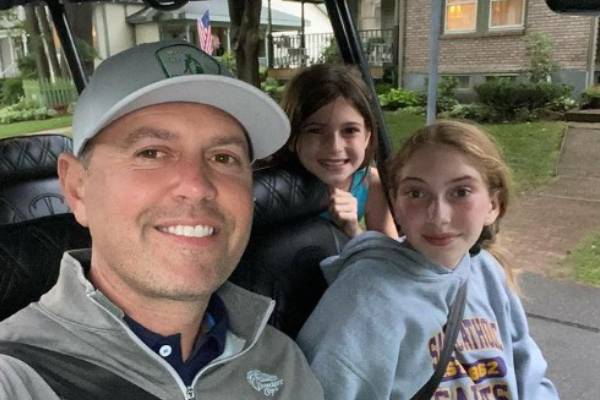 Going through his Instagram posts, the horse trainer is often seen spending quality time with his children. In one post, he shared his youngest kid's participation in a horse show.
Chad Brown's daughters are also interested in horse racing sports and often accompany him to races. So, will we see Chad's little girls pursuing a similar career like him?
Nevertheless, Chad Brown is living his childhood dream of owning horses and barns. Moreover, he is a very successful and awarded horse trainer. We wish the hardworking individual more success and popularity in the future.