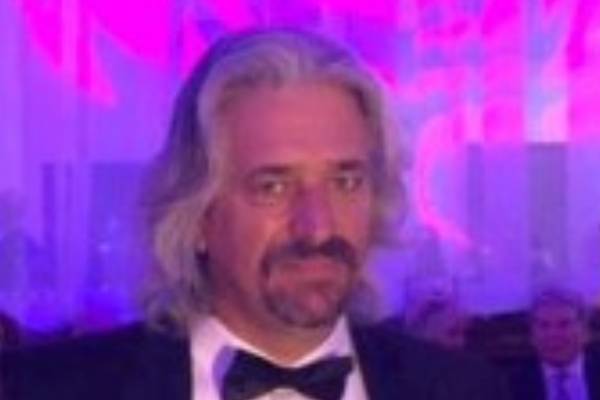 Birth Date

November 18, 1965

Birth Name

Steven Mark Asmussen

Age

58

Also Known As

Steve Asmussen

Father's Name

Keith Asmussen

Mother's Name

Marilyn Asmussen

Birth Place

Gettysburg, South Dakota, USA

Birth Sign

Scorpio

Nationality

American

Profession

Horse Trainer

Partner

Julie Marie Asmussen

Relationship Status

Married

Hair Color

Grey

Children

Keith Asmussen, Darren Asmussen, Erik Asmussen

Awards Honors

Eclipse Award for Outstanding Trainer (2008, 2009), National Museum of Racing and Hall of Fame(2016)
Steven M. Asmussen is a horse trainer from the United States. The excellent horse trainer also goes by the name Steve Asmussen. He has also worked as a jockey in the past.
Steve specializes in Thoroughbred racing. He is regarded as one of America's best horse trainers. The horse trainer's professional career is a known affair to the public. However, he has kept most of his personal life details out of the spotlight. 
So, let's learn more about Steven M. Asmussen's net worth, career, spouse, children, and life as a horse trainer.
Steven Comes From A Family Of Horse Racers
Steven M. Asmussen was born in Gettysburg, South Dakota, on November 18, 1965. His birth name is Steven Mark Asmussen. Moreover, he grew up in a horse racing family.
Steven M. Asmussen's father, Keith Asmussen Sr., is a retired jockey, and his mother, Marilyn Asmussen, is also a trainer.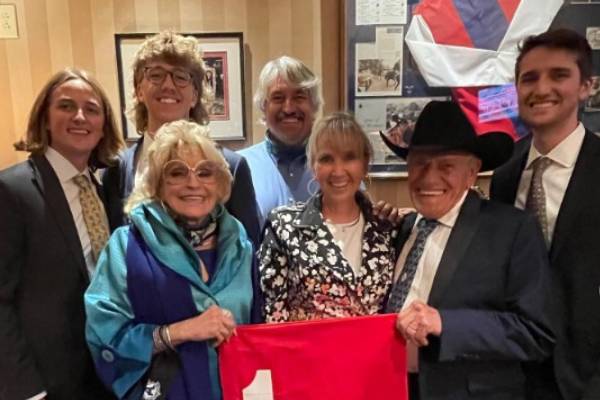 When the trainer was two years old, he moved to Laredo, Texas, with his family. His parents now run El Primero Training Center and the Asmussen Horse Center, a breeding and sales operation in Laredo. Moreover, Steven's older brother, Cash Asmussen, is a retired jockey and a trainer.
The South Dakota native started riding as a jockey at sixteen. He competed at racetracks in New Mexico, California, and New York. The competent jockey had to quit only after two years because of his height and weight.
Asmussen graduated from Laredo's United High School in 1985.
Also Read: Learn About DeWanna Bonner's Biography
Steven M. Asmussen Net Worth And Career
After his early retirement as a jockey, Steven started training horses. He won his first race as a trainer at Ruidoso Downs in 1986. Furthermore, he has won two Eclipse Awards for Outstanding Trainer.
Some of the trainer's significant horses are Curlin, Rachel Alexandra, Gun Runner, Untapable, Tapizar, Creator, and Midnight Bisou. Furthermore, he was awarded the U.S. Champion Thoroughbred Trainer by wins.
Moreover, Steven earned $24,235,247 in the 2008 season and won the U.S Champion Trainer by earning. He has a successful career with many racing wins. Hence, Steve Asmussen's net worth must be increasing alongside his wins.
Here are some of his career stats with his earnings.
| | | | | | |
| --- | --- | --- | --- | --- | --- |
| Year | Starts | 1st | 2nd | 3rd | Earnings |
| 2021 | 2427 | 454 | 362 | 362 | $31,330,684 |
| 2020 | 2278 | 420 | 369 | 312 | $19,960,514 |
| 2019 | 2209 | 433 | 370 | 300 | $27,497,750 |
| 2018 | 1905 | 400 | 344 | 284 | $26,450,322 |
Table Reference: Equibase
Asmussen's major wins came in Arkansas Derby, Ballerina Handicap, Kentucky Oaks, Jockey Club Gold Cup, Preakness Stakes, Breeders' Cup Dirt Mile, etc. In addition, he also succeeded in gaining international wins like Dubai World Cup and Nearctic Stakes in 2008 and 2011, respectively.
Thus, Steve Asmussen's net worth can be estimated to be enormous, considering his total earnings and successful professional career. Looking at his fortune, he must be enjoying a comfortable life.
Likewise, Doug F. O'Neill is another well-known American horse trainer.
Who Is Steve Asmussen's Wife?
The horse trainer is married to Julie Marie Asmussen. Steve Asmussen's wife is a beautiful life partner and the mother of his three sons.
Julie and Steven have been married for more than two decades. Sadly, in September 2015, the trainer's spouse was diagnosed with neck and throat cancer. While Julie was fighting cancer, Steven was fighting against the PETA's allegations.
Even though that year was challenging for the couple, Mr. Asmussen continued his work and looked after his sick wife. Finally, in March 2016, Steven M. Amussen's partner, Julie, was declared cancer-free by the doctors after months of treatment and medication.
Has Welcomed Three Sons
The American horse trainer is a father of three children. Steve Asmussen's son, Keith James Asmussen, was born in 1999 as the eldest of the three Asmussen siblings. Just like his father, Keith is a jockey. At fifteen, he began his racing career and achieved his first win in July 2020 at Lone Star Park.
Steven and his wife welcomed their second son, Darren Asmussen, in 2001 and their youngest, Erik Asmussen, in 2003. The pair would have adored a daughter, but sadly they have only three sons. The Asmussen family frequently joins Steven and Keith at the races to cheer them on.
Steven has achieved a lot of success and fame in his profession. As one of the top horse trainers in the country, the respected trainer has made invaluable contributions to the horse racing industry.
We wish the competent trainer and former jockey more success in the future.