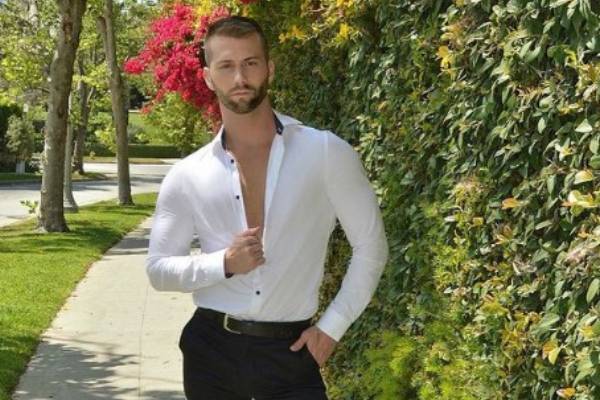 Birth Date

April 5, 1991

Birth Name

Corey O'Brien

Age

32

Height

5' 10''

Birth Place

Philadelphia, Pennsylvania, USA

Birth Sign

Aries

Nationality

American

Profession

Dancer

Partner

Ryan Russell

Relationship Status

In a Relationship

Eye Color

Brown

Hair Color

Brown

Instagram

https://www.instagram.com/corey_obrien/
Corey O'Brien is an American professional dancer and a social media star. He has a huge fan following on his social media profiles. His playful personality and entertaining content have certainly charmed a lot of fans.
The influencer identifies himself as gay. He has been dancing almost his entire life, and he's trained in contemporary, jazz, jazz-funk, and acrobatics. The talented individual is also Ryan Russell's partner.
So, let's know more about Corey's net worth, dancing career, his relationship with Ryan, and many more in this biography.
Has Been Sober For Many Years
Corey O'Brien was born on the 5th of April, 1991. In an interview with HuffPost, he revealed his realization of his talent for performing at a very young age. However, the young boy was struggling with his sexual identity simultaneously. In addition, his addictive tendencies became apparent as he started drinking at the early age of twelve.
The talented dancer's family put him in a rehab program when he was twenty-one. He spent a whole year in rehab and has been clean ever since. Ryan Russell's partner reflected on his sobriety journey in a powerful short film, Freedom. It was produced in collaboration with the Los Angeles Centers for Alcohol and Drug Abuse.
Corey's parents are natives of Pennsylvania, where he was born and brought up. However, his father and mother have stayed away from the limelight. Nevertheless, they must have always supported their son's dreams.
The aspiring dancer attended The Rock School for Dance Education and The Rock School West, a premier dance academy in Philadelphia. After graduating high school, O'Brien moved to New York. Furthermore, he was one of the few students accepted into Broadway Dance Center's first "Professional Semester."
Also Read: Get To Know About Australian Basketball Coach Sandy Brondello.
Corey O'Brien Net Worth and Career
The Pennsylvania native's primary source of income comes from his career as a dancer. He is a professionally trained dancer who has worked with celebrities such as P. Diddy, French Montana, Ne-Yo, Nas, and Iggy Azalea. Hence, Corey O'Brien's net worth must be massive.
Corey is also a dance teacher and choreographer. He enjoys traveling to dance studios all over America to teach master classes and choreograph routines. In addition, the performer often meets up with other aspiring dancers and students to provide bits of advice and encouragement. Considering his successful career and popularity, he must be earning an enormous amount of money.
The award-winning choreographer is also a TV personality. He is most famous for MTV's reality show, "Beyond Dance," where he was cast as a contestant. Furthermore, he was also featured in RuPaul's Drag Race as a dancer.
A professional dancer earns $67,839 per year on average. So, Corey must be making a considerable amount from his dancing career.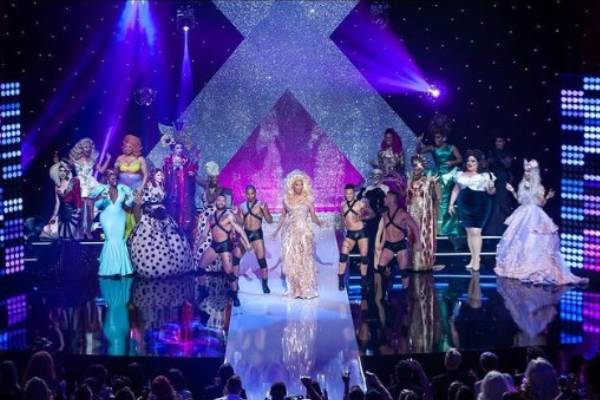 The social media star has 63.5K followers on Instagram. Moreover, he is followed by one million users on his Tiktok, and his videos have 19.6 million likes.
The 5′ 10″ tall dancer also works as a model. Therefore, he must be earning a fortune from modeling for high-end brands such as Antidote Essentials, Taimi Dating App, Arctic Zero Ice-Cream, etc.
Hence, Corey O'Brien's net worth must be a notable amount from his dancing career and other endeavors. Speaking of Corey's beau, Ryan Russell's net worth is $1 million.
Corey O'Brien Is Ryan Russell's Partner
As mentioned earlier, the social media personality is currently in a relationship with Ryan Russell. He is a veteran NFL player who played for Dallas Cowboys, Tampa Bay Buccaneers, and Buffalo Bills.
Corey O'Brien's boyfriend, Ryan, came out as a bisexual through an emotional first-person essay for ESPN in August 2019. It made him the first-ever active NFL player to come out publicly. Furthermore, the duo also revealed their relationship at the same time.
Another individual who identifies herself as an LGBTQIA member is Nyla Rose.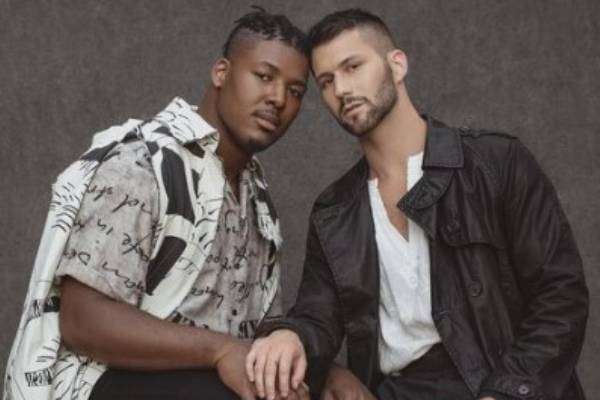 The couple first met on a dating app and had their first date in a coffee shop. Corey O'Brien's partner had been discretely dating both men and women until he met him.
Despite their career differences, the lovebirds understand and respect each other's choices and ideas. That may be why their relationship is still going strong. We wish them a successful and love-filled future.
Corey O'Brien is an authentic influencer. He has shared his sobriety journey and about finding his real self by reflecting on his experiences in his movie Freedom. He aspires to reach and heal many other young people like him.
Hopefully, O'Brien will achieve his goals in the coming days.