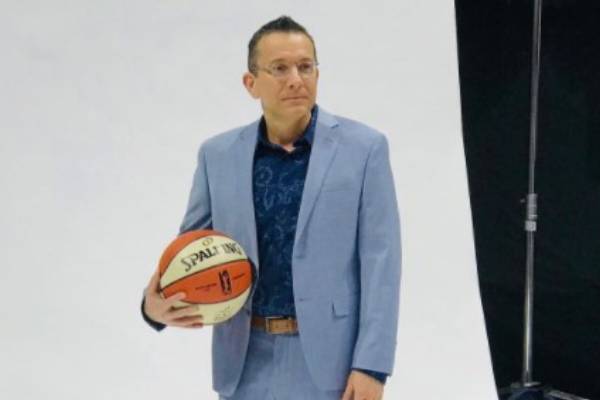 Birth Date

October 6, 1968

Birth Name

Curt Russell Miller

Age

55

Birth Place

Girard, Pennsylvania, USA

Birth Sign

Libra

Nationality

American

Profession

Basketball Coach

Relationship Status

Not Confirmed

Hair Color

Grey

Children

Shawn Seymour, Brian Seymour

Education

Bachelor of Arts
Last updated on April 6th, 2022 at 11:26 am
Curt Miller is an American basketball coach working for the Connecticut Sun of the Women's National Basketball Association. Since 2016, he has served as the head coach of the team. Additionally, he is also one of the first openly gay male coaches in the United States.
The sportsman got his first coaching job in 1991 and has been in the business for more than thirty years. Even though his professional career is a well-known affair to the public, many details about his personal life remain concealed. So, let's know more about Curt's net worth, relationships, family, and many more in this biography.
Started His Career At A Young Age 
On the 6th of October,1968, Curt Miller was born Curt Russell Miller in Girard, Pennsylvania. However, several sites also suggest his birthday is on October 5. He is one of the three children of his parents.
The WNBA coach is the youngest child, and his elder brother Craig Miller and sister Lori Miller are both gay as well. The three Miller siblings grew up in a decent family and had a great childhood.
The mentor often posts about his family on Instagram while keeping their details private. Hence, Curt Miller's father and mother's identity hasn't been revealed. Nonetheless, he often shares pictures of his parents on social media.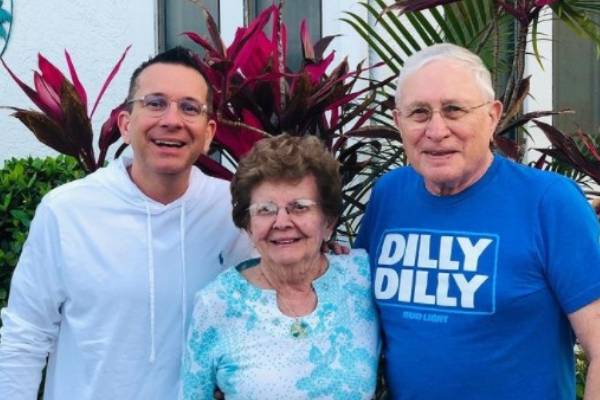 The head coach got into basketball because of his elder sister Lori, who played basketball in high school. He started playing basketball in school and even trained the middle school girls team, strengthening his passion for becoming a professional women's basketball team. Moreover, Curt graduated from Baldwin Wallace University with a Bachelor's degree in Physical Education and Business Administration.
Curt was pursuing his MA degree in Sports Administration at Kent State University when he was recruited as the full-time assistant coach for the Cleveland State Vikings women's basketball team. It made him the youngest Division 1 top assistant coach in the nation at the age of twenty-two.
Also Read: Get To Know About American Actor Michael Ealy
Curt Miller Net Worth And Career
Curt Miller has been leading a successful basketball career since 1991, starting as an assistant coach at Cleveland State University. After that, he worked with women's college basketball teams such as Syracuse Orange, Colorado State Rams, Bowling Green Falcons, and Indiana Hoosiers. Hence, Curt Miller's net worth must be a generous amount from coaching these college teams.
The famous basketball coach has been associated with the Women's National Basketball Association since 2015 as an assistant coach for Los Angeles Sparks. However, he got more recognition and success after being recruited as the head coach of Connecticut Sun in 2016. He must earn a hefty amount from his head coaching position.

In basketball, the inspiring coach has accomplished a lot. He's played in five NCAA tournaments and coached one of the most successful professional women's teams. Likewise, a women's basketball coach makes $63,346 a year, on average. So, Miller's salary must be more, considering his head coaching job.
As he continues to rise to the top in his profession, we can only assume that Curt Miller's net worth is as outstanding as his career. Just like Curt, James Wade is a WNBA coach.
Is Curt Miller Married?
Curt Miller is a proud gay man who is a well-known basketball coach in the United States. However, he has not shared much about his private life and romantic relationships. But, he has been open about his past affair with Jamie Broadwell.
The ex-couple fell in love while Curt worked as an assistant coach at the Syracuse Orange women's basketball team. After more than twenty years of togetherness, Curt and his long-time partner broke up in 2015. However, it is not revealed if they were ever married. 
Curt Miller's ex-boyfriend, Jamie, has stayed away from the media since their breakup. So, is Miller dating anyone now? Sadly, he has not said anything about his dating life and relationship.
What Happened To Curt Miller's Sons?
The Connecticut Sun head coach is the adoptive father of twin boys Shawn Seymour and Brian Seymour. The twins were born on the day of Christmas in 1994. Moreover, Curt Miller's sons are the biological children of his ex-partner Jamie's sister, who was addicted to drugs and unable to look after them. So, the ex-pair became the legal guardians of the kids when they were five.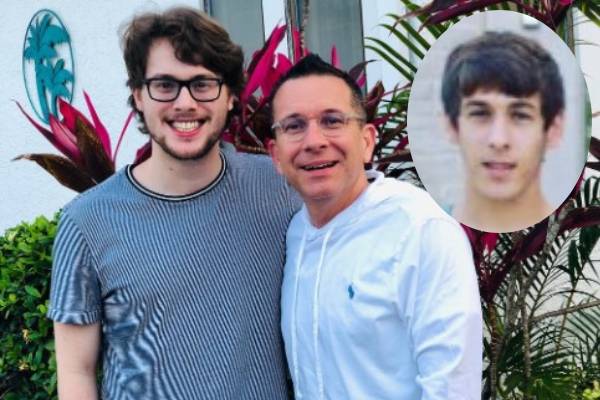 Curt's child, Brian Seymour, graduated from Indiana University with a Journalism major. Unfortunately, his other son, Shawn Seymour, has been behind bars since 2014. As a teenager, he fell victim to the opioids crisis and made poor choices from drug abuse and addiction. 
Miller's kid, Shawn, was convicted and arrested after a series of armed robberies in Bloomington and Monroe County. During the ensuing confrontation, he was shot in the head by police which only grazed his head. Furthermore, Shawn is currently spending his days in a correctional facility after two years in an extensive drug rehabilitation program.
The WNBA coach is hopeful about his lad getting a second chance. Despite ongoing family issues, he has continuously proved his worth and given remarkable results. Let's hope he will continue to show his coaching skills in the future.