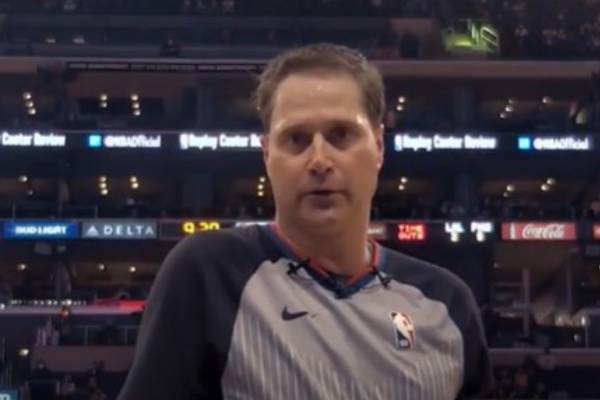 Birth Date

May 21, 1974

Birth Name

David Barnes Guthrie

Age

49

Also Known As

Foul Bae

Height

6' 2''

Weight

185 lbs

Father's Name

John Guthrie

Mother's Name

Angela Guthrie

Birth Place

Athens, Georgia, USA

Birth Sign

Gemini

Nationality

American

Profession

NBA Referee

Partner

Laura Cowman Guthrie

Relationship Status

Married

Hair Color

Brown

Children

3
David Guthrie is one of the renowned referees in the National Basketball Association League. He is a veteran referee with over fifteen years of officiating experience. The official is famous as Foul Bae in the league and is one of the most successful figures in the refereeing staff.
The talented referee's professional life details are very well-known to the general public. Now let's learn more about his personal life, net worth, career, wife, and children.
Played Sports In High School
On May 21, 1974, David Barnes Guthrie was born in Athens, Georgia, USA. He played baseball and basketball at W.A. Berry High School in Birmingham, Alabama. Moreover, he attended Southern Union Community College and North Carolina State University on baseball scholarships.
Furthermore, the 6′ 2" former baseball player grew up with his sister Dana Guthrie. The siblings' parents are John Guthrie and Angela Guthrie. David Guthrie's father was a former SEC supervisor of basketball officials. Sadly, he passed away at the age of seventy in 2010.
Also Read: Learn More About Rodney Mott's Biography
David Guthrie Net Worth And Career
Guthrie was drafted by the Cincinnati Reds and played for its minor league affiliates Princeton Reds, Billings Mustangs, Charleston AlleyCats, and Chattanooga Lookouts. He played baseball from 1995 to 1998. Afterward, he switched to becoming an NBA referee. So, David Guthrie's net worth is heavily influenced by his refereeing career.
The former baseball player officiated at the collegiate level in the ACC, SEC, Colonial, Southern, OVC, ASUN, Big South, and SWAC. He also worked in the 2003 and 2004 NCAA tournaments. Guthrie must have earned a decent salary for refereeing in such significant conferences.
Before joining the NBA, David officiated in the NBA G League, CBA, and New York City Pro-Am. He worked in the NBA G League playoffs from 2003-05 and the NBA G League Finals in 2004 and 2005. From playing basketball in school to officiating in the NBA Finals, the veteran referee has spent more than seventeen years on the court.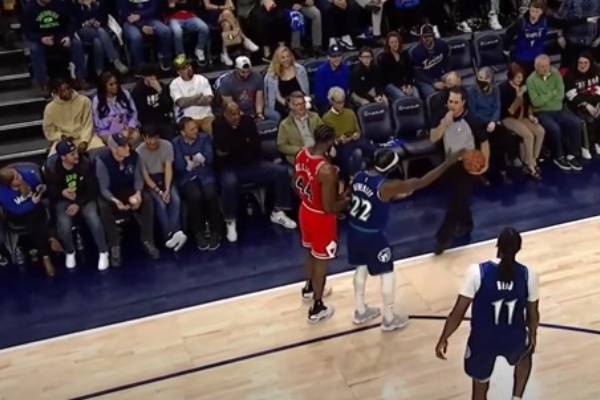 As an NBA official, the fierce referee has refereed more than 800 regular-season games in fourteen seasons. He has also conducted more than 46 playoff games, including three Finals. Furthermore, on average, an NBA referee earns between $150,000 to $550,000. So, David Guthrie's salary must be significant, considering his years of experience.
Therefore, David Guthrie's net worth also must be increasing as per his flourishing career. James Capers is another veteran NBA referee with grand earnings.
Family Of Five: A Wife And Three Children
David Guthrie's wife is Laura Guthrie, aka Laura Cowman Guthrie. The lovely couple got married on August 23, 2008. Moreover, the referee's spouse is a former Wolfpack Tennis player. She also attended North Carolina State University. So, could it be the pair are college sweethearts?
Foul Bae is a father of three children, two sons, and a daughter. Presently, the Guthrie family is living in Charlotte, North Carolina. But, David Guthrie's children are anonymous. Still, we can often see the kids on Laura's Facebook posts.
The Athens native had a short baseball-playing career. However, David is now a successful and well-known referee in the officiating arena. His work ethic, fiery passion, and good judgment on the court are well-praised by all the basketball enthusiasts. Let's hope we will continue seeing this same persona in the days ahead.
Facts And Trivia
Guthrie is a huge fan of the rock band, The Eagles.
He retired from baseball at the age of 24.
The Shawshank Redemption is his favorite movie.
He enjoys reading a book named 'The Match'.