Birth Date

October 1, 1999

Birth Name

Evita Pilar Duffy

Age

24

Height

5 ft 6 in

Weight

114 pounds

Father's Name

Sean Duffy

Mother's Name

Rachel Campos-Duffy

Birth Place

Hayward, Wisconsin, USA

Birth Sign

Libra

Ethnicity

White

Nationality

American

Relationship Status

In a Relationship

Eye Color

Brown

Hair Color

Dark Brown
Last updated on August 11th, 2023 at 02:00 am
The multitalented Sean Duffy is an American politician, former sports commentator, prosecutor, and Fox News contributor. As a result, Evita Pilar Duffy, the eldest of Sean Duffy's children, has already grabbed a lot of attention.
Hence giving rest to the curiosity of knowing about Evita, let's get familiar with her.
Is Oldest Of Her Eight Siblings
The beautiful young lady was born on October 1, 1999, in Hayward, Wisconsin. Evita Pilar Duffy's parents are Sean Duffy and Rachel Campos-Duffy.
The couple has eight children together, and Evita is the oldest of them. Sean Duffy's daughter grew up with her siblings, Lucia-Belen Duffy, Paloma Pilar Duffy, Maria-Victoria Margarita Duffy, Margarita Pilar Duffy, Valentina Stella Maris Duffy, and her brothers, Xavier Jack Duffy, John-Paul Duffy, and Patrick Miguel Duffy.
Valentina, Evita Pilar Duffy's younger sister, was born in 2019 with two holes in her heart and also has Down syndrome. Evita's father, Sean Duffy, resigned from his post as a legislator to look after their newborn.
Rachel Campos-Duffy and Sean Duffy's eldest child attended Newman Catholic High School in Wausau, Wisconsin, and graduated with honors in 2018.
After that, Evita Pilar enrolled at the University of Chicago, where she studies American History. The youngster is set to graduate in 2022 and might follow in her father's political and media footsteps.
Evita Pilar Duffy Net Worth & Career
Evita Pilar Duffy is still in college, but she has already begun her journalism career. She is now undertaking an internship at a web publication. The oldest of eight has contributed to the conservative website with a number of think pieces. Evita's post, which discussed the colleges' norms and restrictions involving the Covid vaccination, has gotten a lot of attention.
In addition, she and her father co-host the From Z To X podcast for The Federalist. The podcast can be found on the magazine's YouTube account as well.
Moreover, Sean Duffy's daughter is a writer and managing editor of the Chicago Thinker. It was co-founded by Evita and her fellow collegemate Audrey Unverferth. Thus, it is safe to say all these initiatives have helped her establish a name for herself in the industry.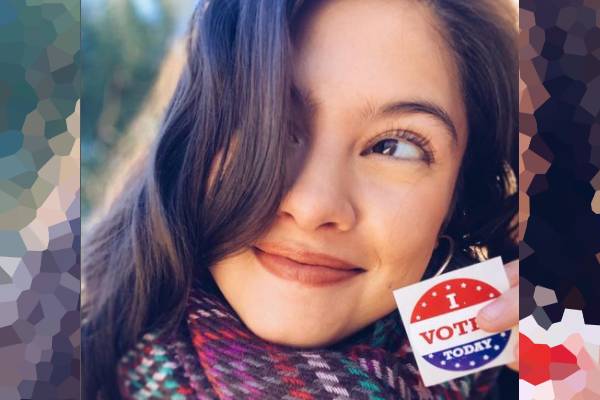 Evita Pilar Duffy's net worth may not be as high as her parents' because she is still a student. Evita's mother, Rachel Campos-Duffy, is projected to have a net worth of $500K, while her father, Sean Duffy, is said to have a net worth of $100K.
However, with Evita graduating in the coming days and her popularity growing rapidly, she will undoubtedly accumulate a fortune over her career.
ALSO READ: Get To Know Sarai Burgos
Is Evita Pilar Duffy Dating Someone?
Sean Duffy's daughter is dating Michael Alfonso. It's unknown when the two began dating. But it wasn't until August 2020 that Duffy shared photos of her lover on Instagram.
Michael Alfonso shares Evita's conservative values. During Donald Trump's 2020 presidential campaign in Wisconsin, Alfonso accompanied the Duffy family. Apparently, Evita Pilar Duffy's boyfriend is a student at the University of Wisconsin-Madison, where he will graduate in 2022.
Moreover, it seems the managing editor got engaged to the love of her life. Going through her social media handle we could witness, Michael going onto his one knee and the caption of the photo totally indicates the young couple giving their relationship a new name.
View this post on Instagram
Moreover, Evita Pilar Duffy is pretty active on various social media platforms. There she keeps flaunting her photos with her bae.
Likewise, we believe in the coming days, the co-founder of Chicago Thinker would get many more recognitions alike her parents.