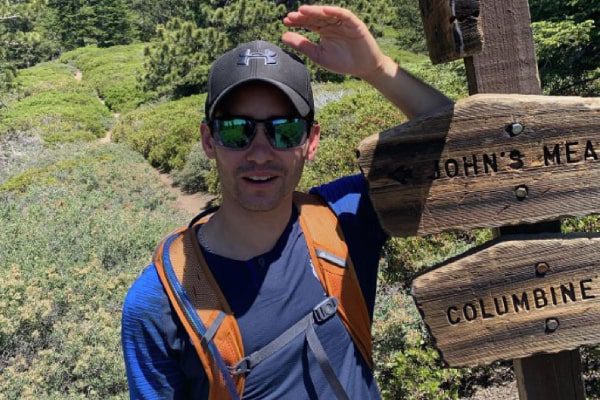 Birth Date

August 4, 1992

Birth Name

Flavien Prat

Age

31

Father's Name

Frederic Prat

Birth Place

Melun, France

Birth Sign

Leo

Nationality

French

Profession

Jockey

Partner

Manon Prat

Relationship Status

Married

Eye Color

Brown

Hair Color

Black

Children

Elena Prat, Lenny Prat
Flavien Prat is an up-and-coming Thoroughbred jockey who won the 2019 Kentucky Derby beating top-tier jockeys such as John Velazquez and Joel Rosario. With more than fifty major US title wins, the horse rider has established himself as one of the best talents in horse racing.
Prat started his career in France before slowly climbing through the ranks of US horse racing. He was only 20 when he won his first title in France. Afterward, he won his first American Stakes in 2015. Many people don't know much about the French athlete.
So, let's discuss more about Flavien Prat's career, net worth, family, and children in this article.
His Father Is A Trainer
On August 4, 1992, the jockey was born to French parents in Melun, Seine-et-Marne, France. He is yet to reveal the details of his mother, but his dad has been constant assistance in his rise to fame.
Flavien Prat's father, Frederic Prat, owned a trotters' barn close to their house, training about 15 to 20 trotters per year. He was also a harness trainer. That could also be why he supported his son's ambition to become a jockey from the get-go.
Likewise, Flavien Prat's mother must be proud of his accomplishments. The former also has a brother named Alexis Prat.
Prat grew up in a harness racing family with the Groisbois Training Center right at his doorstep. He used to wake up being surrounded by trotters but chose a different path of Thoroughbred racing. The young guy never really considered harness racing and always wanted to be a jockey, citing a more extensive scope.
Flavien's dad is very proud of him for being able to race at major competitions worldwide.

It took Prat four to five years to be a full-time racer. Having won his first race in September 2009, he was honored as the top apprentice rider. Later, it became difficult for the young rider to get good horses for the race.
Flavien used that time to enrich his English language by joining Berlitz School in California. Hall of Fame trainer Richard Mandella also helped mold his talents.
Flavien Prat Net Worth And Career
From a very young age, Flavien has been pursuing his interest in horse racing and has won many trophies and awards in his career. Although the exact amount of his earnings have not been revealed yet, we can assume that Flavien Prat's net worth is a massive amount. His wealth primarily consists of his earnings as a horse jockey.
With the Kentucky Derby win in 2019, where he surprised many people, he has firmly established himself as one of the top talents in the sport. Moreover, his other major titles include American Stakes, Zenyatta Stakes, three Breeders' Cup trophies, etc.
Likewise, Prat won another US Triple Crown title, Preakness Stakes, in 2021, which also boosted his income. Also, he was victorious in the Canadian Triple Crown event. Furthermore, Prat's agent, Brad Pegram, represents him in the 2022 season.
Having won such prestigious racing events, here are some of Flavien Prat's earnings:
| | | |
| --- | --- | --- |
| Year | Earnings | Per Start |
| 2021 | $23,214,813 | $25,206 |
| 2020 | $11,939,176 | $14,419 |
| 2019 | $19,693,267 | $26,649 |
| 2018 | $12,933,522 | $15,601 |
| 2017 | $12,608,813 | $15,100 |
Table Source: Equibase
With all these wins, Flavien has amassed a massive amount of fortune. He was also listed twice in the highest earnings list for jockeys in 2019 and 2021. Furthermore, Prat's racing horses have earned more than $105 million, as per Equibase. So, it's reasonable to believe that Flavien Prat's net worth must be in multi-millions.
Also Read: More About Jockey Mike E. Smith
Flavien Prat Is Happily Married
The French jockey is very successful in his horse racing career and has amassed fame and fortune through his relentless commitment and hard work. He certainly isn't missing out on his marital life as well.
Flavien Prat's wife, Manon Prat, is a French native who is very supportive of him. The couple has been together for more than a decade.
The specific details of the duo's marriage are unknown, but it must have been a beautiful ceremony. Furthermore, the pair share a perfect bond, and Flavien Prat's spouse also seems very interested in horse riding.
The lovebirds must be living a happy and peaceful life together.
Is A Father Of Two
The Kentucky Derby winner and his wife have welcomed two children after being together for such a long time. They are doting parents and often share pictures of their kids on Instagram.
Flavien Prat's daughter, Elena Prat, was born in 2018. A few years later, his son, Lenny Prat, arrived. The Prat couple often upload pictures of their kids playing together on social media.
Considering his successful career and staggering net worth, Flavien must be living a pleasant life with his family. Let's hope the father of two can continue playing to the best of his ability and win even more titles in the future.