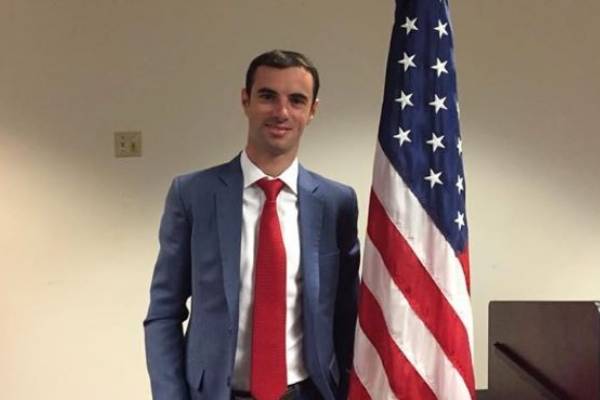 Birth Date

July 16, 1986

Birth Name

Florent Geroux

Age

37

Father's Name

Dominique Geroux

Birth Place

Argentan, France

Birth Sign

Cancer

Nationality

French, American

Profession

Jockey

Partner

Kasey Spindler

Relationship Status

Married

Eye Color

Green

Hair Color

Black

Children

Olivia Geroux, Celine Geroux

Twitter

https://twitter.com/flothejock

Instagram

https://www.instagram.com/fgeroux/
Horse racing has become one of the most popular sports in the world. Many people are involved in this sport and have gained significant fame. Among them, jockeys are the people riding the horse in a race.
Today in this biography, we will be learning about one such jockey, Florent Geroux. He is the 2021 Kentucky Derby champion. So, without further ado, let's take a look at Geroux's biography.
Born To A Jockey Father
The French native jockey was born on July 16, 1986, in Argentan (Normandy), France. In 2018, he received his U.S. citizenship.
When he was a child, Florent lost his mom. Florent Geroux's dad, Dominique Geroux, was also a jockey. Later, he worked as a trainer in France. Sadly, on December 29, 2017, the jockey lost his father, who had sustained head injuries from a fall on Christmas Eve.
It is with a broken heart 💔 I announce my father Dominique Geroux passed away today. He was my # 1 fan, the best dad and an incredible grandfather. He was loved by the racing community and loved every one too. I miss him terribly already. Je t'aime Papa ❤️ pic.twitter.com/YbtgWGyqtK

— Florent Geroux (@flothejock) December 29, 2017
Florent has not revealed anything about his siblings. However, as per Paulick Report, he consulted with his brother in France, flew to New Orleans to retrieve his passport, and then traveled to France when he learned about his dad's injuries.
Florent attended AFASEC, a French riding academy. But which high school he went to has not been revealed yet.
Florent Geroux Net Worth And Earnings
Florent has made a good name for himself in horse racing sports. Although the exact amount has not been revealed yet, it can be assumed that Florent Geroux's net worth is a massive sum. His fortune comprises his earnings from horse racing mainly.
At the age of thirteen, Florent entered AFASEC. Four years later, he began riding races. In May 2004, at Longchamp on Chopyluz, he secured his first win. Then in early 2007, he came to the USA for the first time and worked for trainer Patrick Biancone before returning to France.
In the fall of 2007, Florent returned to the USA, intending to join the Kentucky racing circuit. Over the next years, he gained significant success by winning several horse races. In 2015, he changed agent to Doug Bredar.
In 2015, the France-born jockey became the leading rider at Kentucky Downs. The following year, he won Louisiana Derby and secured a third-place finish in the Kentucky Derby. Along with the wins in different racing events, he has also pocketed a significant amount.
Below are some of Florent Geroux's earnings in different years.
| | | | |
| --- | --- | --- | --- |
| Year | Starts | Per Start | Earnings |
| 2008 | 206 | $1,702 | $350,638 |
| 2010 | 524 | $2,502 | $1,310,948 |
| 2013 | 689 | $4,160 | $2,866,274 |
| 2016 | 1,119 | $15,803 | $17,683,851 |
| 2018 | 959 | $22,390 | $21,471,603 |
| 2021 | 898 | $21,182 | $19,021,642 |
Table Source: Equibase
As per Equibase, Florent has amassed a total sum of $130,890,768 with 11,214 starts. He had his career-best in 2016 with 217 victories and more than $17 million prize money.
Hence, the French-American jockey seems to have pocketed a considerable amount in his career. So, it won't be a surprise if Florent Geroux's net worth is immense.
Also Read: Learn About Popular Actress Eve Best
Is Happily Married
Geroux has achieved a huge success and enjoys the fame and fortune amassed through his hard work. Not only that, but his marital life is also prospering well.
Florent shares a blissful marital life with Kasey Spindler. The duo met in Chicago and began going out together. Eventually, on June 24, 2013, the couple walked down the aisle.
Furthermore, like him, Florent Geroux's wife, Kasey Geroux also comes from a horse racing household. The former's father-in-law is late jockey Louis Spindler of Chicago. So, who knows, the married duo might have had their first interaction at one of the race tracks. Their shared interest and similar background in horse racing might have made it easy for them to bond.
Florent's then-girlfriend even helped him with his English as she is an American. The pair have been living a blissful life enjoying their happy marriage. Their love has only grown stronger.
Another jockey who has been married for many years is Brian Joseph Hernandez Jr.
Has Welcomed Two Children With His Wife
It has been many years since the 2021 Kentucky Derby winner, Florent, and his wife, Kasey got married. The couple is also the parents of two children, whom they welcomed even before marriage.
Florent Geroux's daughters are Olivia Geroux and Celine Geroux. His eldest child, Olivia Matilde Geroux was born in September 2011, and his youngest kid, Celine Louise Geroux, arrived in December 2012.
View this post on Instagram
Nevertheless, the horse jockey's wife and kids must be living a wonderful life with him. His spouse often shares their family pictures on her Instagram.
Furthermore, with the massive fortune that he has amassed, Florent must be able to live a comfortable lifestyle. No matter where his parents are, they must be proud of his achievements.
Hopefully, the popular jockey gains more success in the coming days.