Birth Date

March 21, 2000

Birth Name

Hana Moataz

Age

23

Also Known As

Hana Ayoub

Height

175 cm (5 ft 9 in)

Weight

138 pounds

Birth Place

Giza, Egypt

Nationality

Egyptian

Profession

Squash Player

Relationship Status

Not Confirmed

Eye Color

Black

Hair Color

Brown

Twitter

https://twitter.com/hanamoataz3

Instagram

https://www.instagram.com/hanamoataz1/
Last updated on March 26th, 2022 at 07:25 pm
Squash has emerged as a new lucrative sports career for athletes. Many of the professional squash players have already made their name in this field, and one such name is Hana Moataz. Though Hana is a rising squash player, the talented lady sure has the capabilities to take her career to new heights.
Hence, without further ado, let's get familiar with the emerging squash star Hana Moataz.
Is An Egyptian Player
Hana Moataz was born in Giza, Egypt, on March 21, 2000. Similarly, the squash star's residence is in Cairo. She is also known by her other name Hana Ayoub. Moreover, the rising star is a student of Harvard University.
As far as Hana Moataz's parents are concerned, there is no information about them. Neither are there any details of Hana's siblings. All these things indicate that the professional Egyptian player is a private person.
Hana Moataz Net Worth & Career
Hana had a strong start to her career in 2015. She reached the final eight of the Malaysian Tour Squash V in her debut main event and the semi-finals of the Prague Open. The brilliant player won her first main draw victory as a professional in 2016 when she won the Grand Sport Armenia 1st Challenger 5.
Hana Moataz had a breakout year in 2019. The young lady reached the quarterfinals of all the competitions she competed in, including three final appearances. According to reports, the World Tour Finals have a total prize pool of $165K. It is worth noting that the prize money keeps varying for different tournament levels. Similarly, a professional squash player earns an average of $100K per year. Thus, we believe Hana Moataz's net worth would also skyrocket once she wins the World championship.
Moreover, the Egyptian player holds the 56th ranking worldwide. Similarly, the squash star has participated in a total of 46 tournaments. Likewise, she has played 101 matches, out of which Hana won 57 games. Not to mention the Egyptian lady reached the Finals about seven times till now.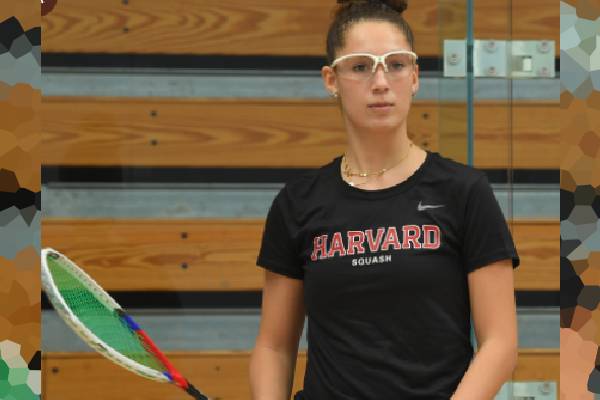 Furthermore, upcoming events such as Squash on Fire Open 2022 and Windy City Open 2022 are also approaching. The prize money for each tournament is $50K and $250K, respectively. We wonder if Hana would participate, and if she does, we believe she would bring a good share of fortune to the home.
Thus, we have good faith that Hana Moataz's net worth would also be considerably high in the coming days.
ALSO READ: Get To Know Reeham Sedky
Is Hana Moataz In A Relationship?
Hana Moataz is most likely not in a relationship. She appears to be single and is focused on her career. Even though the young lady is active on social media, little is known about her personal life, as her Instagram profile is private.
As a result, nothing is known about Hana Moataz's boyfriend. Thus, it's safe to assume that she'll be focusing all of her attention and energy on upcoming events.
Moreover, we wish all the very best to the young professional squash player for her upcoming endeavors.