Birth Date

January 26, 1978

Birth Name

Jacob Bruce Arians

Age

45

Also Known As

Jake Arians

Height

5'11

Father's Name

Bruce Arians

Mother's Name

Christine Arians

Birth Place

Blacksburg, Virginia, USA

Birth Sign

Aquarius

Nationality

American

Profession

President Of Arians Family Foundation

Partner

Shelby Arians

Relationship Status

Married

Hair Color

Brown

Children

Presley Arians

Education

Bachelor of Arts

Twitter

https://twitter.com/JakeBArians

Instagram

https://www.instagram.com/jakearians/
Last updated on March 26th, 2022 at 07:27 pm
While discussing legendary NFL coaches, one can never miss Bruce Arians. He is a coaching veteran with more than four decades of experience. Furthermore, he works as the head coach of the Tampa Bay Buccaneers.
Anyone associated with a famous figure is always in the spotlight. So, it's no surprise to see many interested in Bruce Arians' child, Jake Arians. Furthermore, the latter followed in his dad's footsteps and played in NFL for a short period. He is now president of Arians Family Foundation.
So, let's learn more about Bruce Arians' son Jake's career, family, relationships, and earnings in this biography.
Jake Arians Is The Only Son Of Bruce Arians
The sportsman was born Jacob Bruce Arians on January 26, 1978, in Blacksburg, Virginia. He is the only son of his parents.
Likewise, Jake Arians' mother, Christine Arians, is the co-founder of Arians Family Foundation. She previously worked as a family law attorney for fifteen years.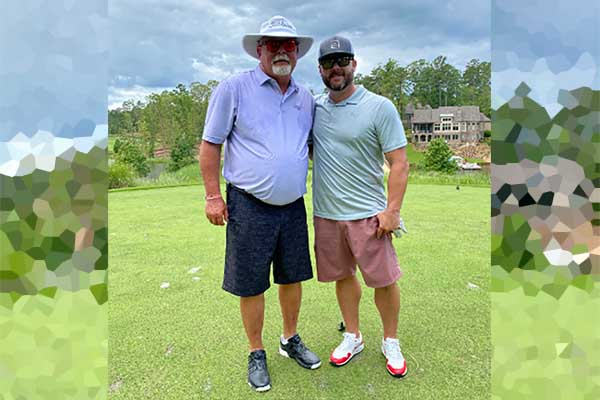 Arians' younger sister, Kristi Arians Freeman, is an interior designer and the principal of Catori Design House. She has an M.Sc. degree in interior design.
Arians attended Starkville high school before moving to the University of Alabama at Birmingham. He played for the USB Blazers for four years and earned his Bachelor's degree in Sociology in 1999.
ALSO READ: American Football Coach, Mike Sirianni
Jake Arians Net Worth And Career
The sportsperson's riches mostly came from his football career in his playing years. After having a brief stint with the Atlanta Falcons, he was drafted by Buffalo Bills in 2001 to replace Steve Christie.
But, Arians only played for a season and concluded his career with sixteen extra points and twelve field goals. Nonetheless, Jake Arians' net worth must have increased during his playing year.
Since quitting playing, Bruce Arians' son, Jake, has turned to work on his family charity, Arians Family Foundation. He has been the president of the foundation since 2013. His organization has also released a t-shirt priced at $32, which goes for children's funds.
Aside from that, Jake's income comes from his firm Veritas Medial LLC. It was founded in 2015 and has an annual revenue of $46,241. Furthermore, Arians' salary benefits from co-hosting TDN Fantasy at The Draft Network.
Thus, Jake Arians' net worth must be a notable figure from his various business endeavors.
Speaking of Jake's dad, Bruce has had a successful coaching career. For instance, he led the Buccaneers to win the Super Bowl LV in the 2021 season. Furthermore, the head coach's four-year contract with the franchise is worth $20 million. Hence, his salary amounts to $5 million per year, and Bruce Arians' net worth, is $20 million.
Jake Arians Has A Child From His First Marriage
The former NFL footballer was first married to a beautiful woman named Traci Blake Arians. The ex-couple were married for several years. In addition, Jake Arians' ex-wife, Traci, often shared pictures of them hanging out together on Instagram.
The ex-pair has now divorced and moved on their separate ways. Both separated quietly with no mention of alimony.
View this post on Instagram
Furthermore, Jake is a proud father of a child, Presley Arians. She is an ASU graduate and works as a content strategist at Dallas Cowboys.
Jake Arians's daughter, Presley, is a social butterfly and often shares her friends and family pictures on Instagram. She is also very close to her granddad, Bruce.
Moving On With A New Partner
Since divorcing his ex-wife, Bruce Arians' son has moved on with a new partner. Jake Arians' wife, Shelby Arians, is a successful entrepreneur and owns a brand named S.A.L.T.
The pair likely started their relationship after Jake's separation from his ex-spouse, Traci. The adorable duo got married in May 2019 in a beautiful ceremony.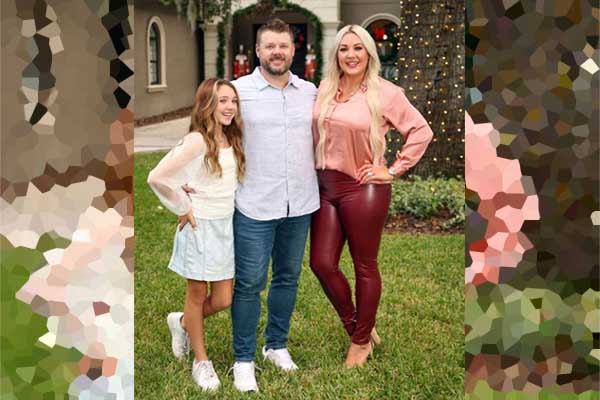 On top of that, Arians is a proud stepdad of a little girl named Brylee from his partner's previous relationship. The stepfather-daughter duo is very close and shares a strong bond.
The family of three is enjoying a comfortable life together. So, let's wish they will continue to have happiness and prosperity in the days ahead.