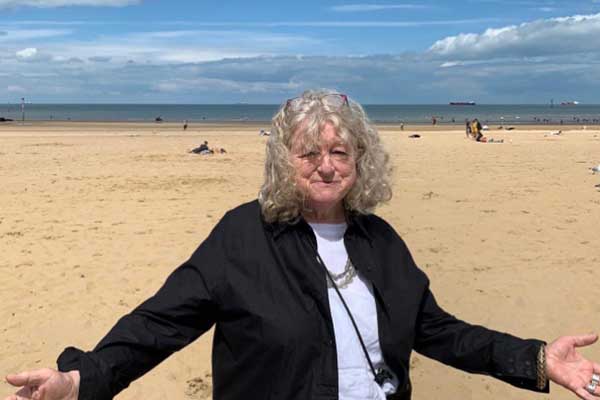 Birth Date

November 15, 1950

Birth Name

Jenny Beavan

Age

73

Birth Place

London, England

Birth Sign

Scorpio

Nationality

English

Profession

Costume Designer

Relationship Status

Divorced

Hair Color

Grey

Children

Caitlin Albery Beavan

Education

Degree in Set Design

Awards Honors

2016 Oscar Award, 2010 Primetime Emmy
Last updated on March 28th, 2022 at 05:41 am
Jenny Beavan is one of the renowned names in Hollywood. She is recognized for creating unforgettable dresses in numerous movies. In addition, she has more than four decades of experience as a costume designer.
The costume designer has also earned many awards for her creative designs. For instance, she has won three Academy Awards in Best Costume Design including her win at the 2022 Oscars for Cruella.
So, let's learn more about Beavan's family, income, love life, children, and more in this biography.
Jenny Beavan Comes From A Creative Family
The media personality was born on November 15, 1950, in London, England. Her parents were musicians and raised her in a creative and artistic household.
Jenny Beavan's late father was a professional cellist who played for Philharmonia Orchestra. Likewise, Jenny's late mother was a viola player who worked for Philharmonia.
View this post on Instagram
Beavan's parents encouraged her and her younger sister, Hilly Beavan, to be creative. So, it was okay for the girls to paint on the home walls or make a mess.
After finishing high school, the young woman enrolled at Central School of Art and Design. She learned about fabric cutting and drawing patterns in the institution. Eventually, she graduated with a degree in set design.
ALSO READ: More About Cinematographer Janusz Kaminski
Jenny Beavan Net Worth And Career
Thanks to her childhood friend Nick Young, the designer first got works on Merchant Ivory Film Productions. She soon advanced to set design in London theatrical productions. Hence, Jenny Beavan's net worth is heavily influenced by her design career.
The designer's first film project was Hullabaloo Over Georgie and Bonnie's Pictures in 1978. She also played a minor role in the movie. Furthermore, she has worked on many tv series, namely Holding the Fort, A Fine Romance, Masterpiece Theatre: Lord Mountbatten – The Last Viceroy, The Blackheath Poisonings, etc.
Beavan shared her first Oscar with John Bright in 1987. She won her second Academy Award for Mad Max: Fury Road in 2016. In addition, the movie also grossed $375,709,470 worldwide. Besides that, the designer has become a nine-time Oscars nominee.
Some of her worked movies, including their box office collections, are listed below:
| | |
| --- | --- |
| Movies | Box Office Collection |
| A Cure For Wellness | $26,620,002 |
| Sherlock Holmes: A Game of Shadows | $543,848,418 |
| The King's Speech | $427,374,317 |
| The Nutcracker and the Four Realms | $173,961,069 |
| Cruella | $233,503,234 |
Jenny must have earned a considerable sum from working in such blockbuster hits. Still, as per Salary.com, the average pay of a costume designer is $40,630. So, Beavan's salary must be more than the given range, considering her years of expertise.
Thus, Jenny Beavan's net worth must be a notable amount from her costume design career. Another individual renowned for her design and decor skills is Sarah Richardson.
Jenny Beavan Was Married To Ian Albery
The Cruella costume designer was previously married to producer Ian Albery. His family owned a Piccadily group of theatres. In addition, Jenny's ex-partner, Ian, also started Sadler's Wells Theatre and Donmar Warehouse.
The ex-couple hasn't precisely revealed when they started dating. Both have also never opened up about their marital date. Still, the ex-pair must have lived in harmony for many years.
Jenny Beavan's ex-husband, Ian, was previously married to Barbara Yu Ling. His marriage with Jenny also ended in 1995. Afterward, Jenny's ex-beau married actress Judy Monahan in 2003.
So has Beavan moved on with a new boyfriend now? Unfortunately, she hasn't revealed much about her current partner.
Jenny Has A Daughter
From her marriage, the costume designer has welcomed a lovely baby girl, Caitlin Albery Beavan. She was born in 1985.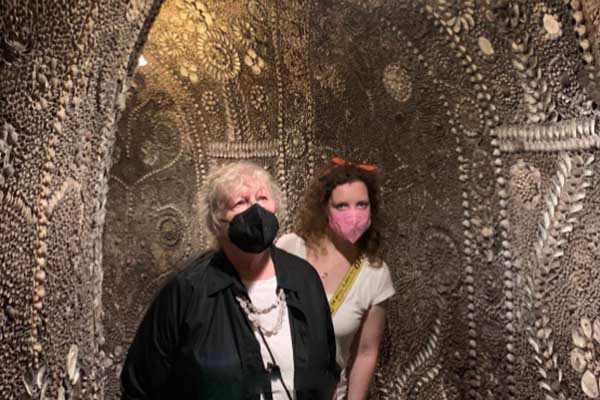 Jenny Beavan's daughter, Caitlin, is interested in filmmaking. For instance, she has worked as a co-producer and assistant producer in Mrs. Lowry and Son and The Radleys.
The mother-daughter duo often share pictures of them hanging out and traveling. Both are enjoying a happy life together. Hopefully, Jenny's child, Caitlin, will also gain more success in the entertainment industry in the future.