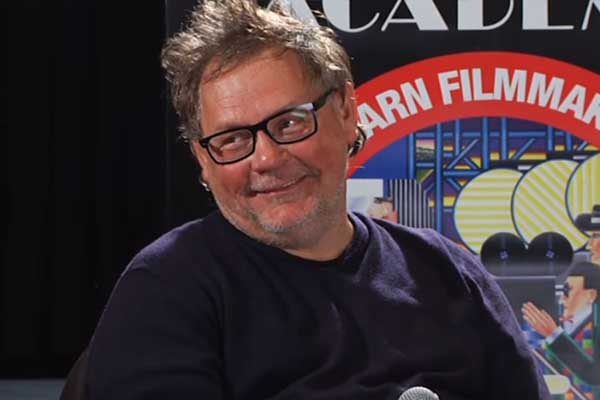 Birth Date

June 27, 1959

Birth Name

Janusz Zygmunt Kaminski

Age

64

Height

6' 1"

Father's Name

Marian Kaminski

Mother's Name

Jadwiga Celner

Birth Place

Ziębice, Poland

Birth Sign

Cancer

Nationality

Polish

Profession

Cinematographer

Relationship Status

Divorced

Children

2

Education

Master of Fine Arts
Last updated on March 26th, 2022 at 04:13 pm
Janusz Kaminski is one of the familiar names in the film industry. He has worked as a cinematographer, film director, and television director. Moreover, he is known for his trademark style of using heavy pro-mist filters, fog, and natural light.
The cinematographer is known for collaborating with director Steven Spielberg. The duo created Schindler's List, which earned Janusz his first Academy Award win in 1994. He has won the Oscar once more and also gained five nominations.
So, let's learn more about this two-time Academy Award winner's family, earnings, partner, kids, etc., in this biography.
Janusz Kaminski's Dad Raised Him
The veteran cinematographer was born Janusz Zygmunt Kaminski on June 27, 1959, in Ziębice, Poland. His late grandmother fought in World War II against the Nazis. In addition, she left her son when he was seven years old and only returned years later.
So, Janusz Kaminski's late father, Marian Kaminski, had a challenging childhood. After his parents' divorce, the cinematographer's dad raised him. Furthermore, Janusz was rebellious during his teenage years, which created a conflict between him and his dad.
Janusz Kaminski's late mother, Jadwiga Celner, was younger than his dad. He has shared how his late mom didn't play any valuable part in his life.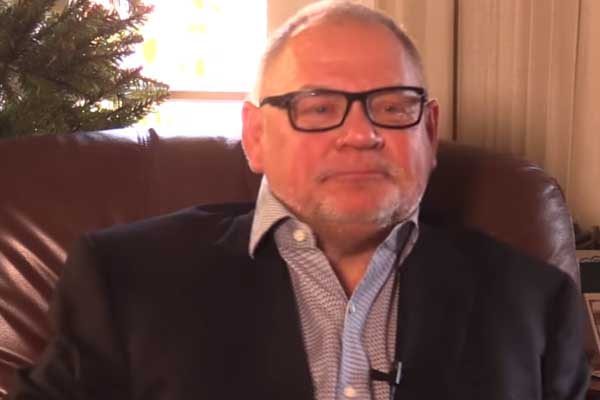 The young man first left for Vienna as a political refugee. He emigrated to America in 1981 and enrolled at Columbia College Chicago. Moreover, Kaminski got his BA in Film in 1987. He earned his MA from the American Film Institute.
ALSO READ: More About Australian Cinematographer Ari Wegner
Janusz Kaminski Net Worth And Career
Janusz Kaminski's net worth primarily comprises his earnings from his cinematography works. His fortune also comes from his movie and television directorial career.
The media personality began his film career in the late 1980s. He initially worked for the likes of Roger Corman, Katt Shea, and others. Finally, he got his breakthrough with the TV movie Wildflower in 1991.
Afterward, Janusz met with Steven Spielberg and began working for him. His Oscar-winning film Schindler's List received many positive criticisms and grossed $322,161,245 worldwide. Furthermore, Kaminski earned his second Academy Award for Saving Private Ryan in 1999.
Let's see some of his films, including their box-office collections below:
| | |
| --- | --- |
| Movies | Box Office Collection |
| Saving Private Ryan | $482,349,603 |
| The Lost World: Jurassic Park | $618,638,999 |
| War Horse | $177,584,879 |
| Lincoln | $275,293,450 |
| The Adventures of Tintin | $373,993,951 |
Janusz must have earned a substantial income from working in such blockbuster hits. He is also nominated for West Side Story in the 2022 Academy Awards.
According to PayScale, the average annual pay of a cinematographer is $58,810. So, Kaminski's salary must be more, considering his numerous movie credits. Thus, Janusz Kaminski's net worth must be a notable figure from his cinematography career.
Another person known for his incredible cinematography skills is Bruno Delbonnel.
Janusz Kaminski Has Been Divorced Twice
Unlike his successful film career, the director of photography's love affairs hasn't yielded the same results. He was first married to actress Holly Hunter. He was a massive fan of his ex-partner from his college years.
The ex-pair were introduced to each other by Spielberg at the New York Film Critics Circle Awards ceremony in January 1994. Both instantly connected and began going out soon. Moreover, the ex-couple married a year later, on May 25, 1995.
Sadly, the ex-duo divorced on December 21, 2001. Janusz Kaminski's ex-wife, Holly, has won one Academy Award and two Primetime Emmy.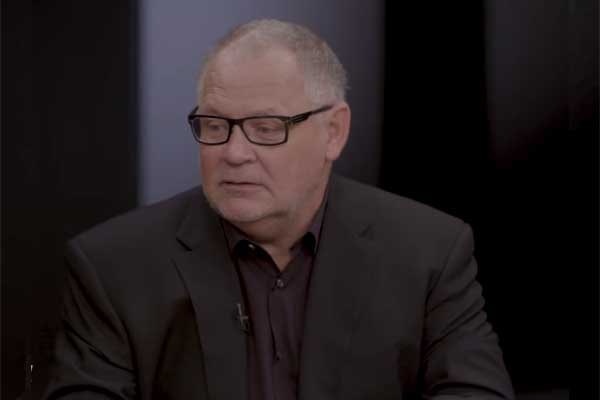 The cinematographer married film producer and tv journalist Rebecca Rankin on January 12, 2004. However, his second marriage also only lasted till 2010. Could Janusz have found a new partner now?
Unfortunately, Kaminski hasn't revealed much about his current lady love. He might be enjoying a single life now.
Janusz Is A Father Of Twins
The photography director hasn't revealed much about his children. But, he did mention he was a father of twins in his interview with Shots. In addition, the babies are likely born to his second ex-wife, Rebecca.
Besides that, the cinematographer hasn't shared anything about the twins. Still, Janusz Kaminski's children must be enjoying a comfortable life, considering his fortune.
Hopefully, Kaminski will talk more about his kids in the future.