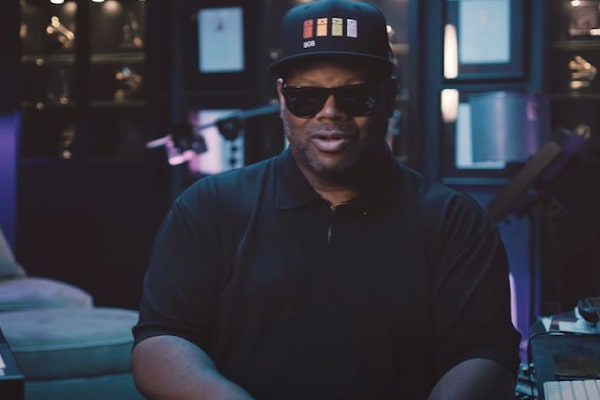 Birth Date

June 6, 1959

Birth Name

James Samuel Harris III

Age

64

Also Known As

Jimmy Jam

Father's Name

James Samuel Harris Sr.

Birth Place

Minneapolis, Minnesota, USA

Birth Sign

Gemini

Nationality

American

Profession

Songwriter

Net Worth

$50 Million

Partner

Lisa Padilla Harris

Relationship Status

Married

Eye Color

Brown

Children

Bella Harris, Maximillian Harris, Tyler Harris

Awards Honors

Grammy Awards x5, Producer of the Year

Official Website

https://jamandlewis.com/

Twitter

https://twitter.com/flytetymejam

Instagram

https://www.instagram.com/flytetymejam/
Jimmy Jam is a famous songwriter and music producer known for his successful collaboration with Terry Stevens Lewis. Jimmy has been a part of sixteen Billboard Hot 100 No. 1 hits with his long-time musical partner, Terry. With a career stretching over three decades, the famous R&B/pop songwriter has produced numerous songs.
Despite the vast popularity of the producer, many are curious to know about his personal life. He is a familiar face in the music industry, but very little is known about what he does in his free time. So, let's discuss more about his career, family, and net worth in this article.
His Father Is A Renowned Musician
Jimmy was born James Samuel Harris III on June 6, 1959. His dad is a famous songwriter and singer, James Samuel Harris Jr, aka Cornbread Harris. The record producer has not disclosed any information about his mother. Still, he was born and raised in Minneapolis, Minnesota.
Jimmy Jam's father is a jazz musician and singer behind Minnesota's first rock 'n' roll recording, Hi Yo Silver with Augie Garcia. Moreover, Cornbread was also in the U.S. military and worked for about twenty-five years for American Hoist and Derrick.

Cornbread started venturing into blues and jazz in his 80s. He still plays in the Minneapolis nightclubs. Moreover, Jimmy and his father had stopped talking for unexplained reasons, but they were seen reconciling on Cornbread's 95th birthday. The father-son duo also performed together at the event.
Also Read: More About Singer-Songwriter Sarah Maria Taylor
Collaborating With Terry Lewis
Jimmy and Terry have been working together since the 80s. They met during a program at the University of Minnesota and formed a band called 'Flyte Tyme,' which they later transformed into the famous 'The Time.' Eventually, Harris and Lewis created Flyte Tyme Productions.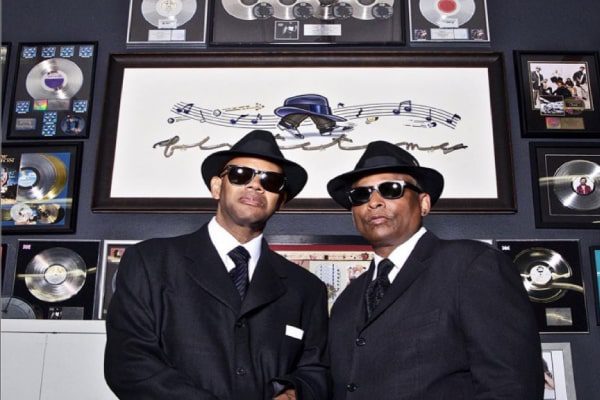 On top of that, the music duo is the inductees of the 2022 Rock & Roll Hall of Fame. Both also have 16 Billboard Hot 100 no. 1 hits with singers Janet Jackson, Mariah Carey, Johnny Gill, and others. Likewise, Jam and Lewis have won five Grammy Awards and 100 ASCAP songwriting and publishing awards.
Jimmy Jam Net Worth – $50 Million
The primary source of Jimmy's financial earnings is his songwriting and music. Still, adding his endorsements and merchandise, one can assume that he must earn a considerable amount. Hence, Jimmy Jam's net worth is estimated to be $50 million.
Jam has released many albums whose sales have further boosted his earnings. Jimmy and Lewis's collaboration in 1989's Rhythm Nation 1814 album proved very successful as it became one of the top-selling albums in history. After working with Cherrelle and Alexander O'Neal, they met Janet Jackson, who helped them win their first Grammy.
Here's a list of some of Jimmy's albums and singles with their prices:
| | | |
| --- | --- | --- |
| Year | Album/Singles | Price |
| 2021 | Jam and Lewis Volume  1 (Album) | $11.9 (Audio CD) |
| 2021 | Somewhat Loved (Single) | $1.29 (MP3) |
| 2020 | He Don't Know Nothin' Bout It (Single) | $1.29 (MP3) |
| 2019 | Till I Found You (Single) | $1.29 (MP3) |
Table Source: Amazon
Also, with his staggering earnings, Jimmy has been able to afford a comfortable lifestyle. His assets comprise a few properties in England and own houses in Minnesota, Los Angeles, and New York. In addition, he once sold his Minnetonka mansion for $7 million in 2007.
Furthermore, Jam and Terry started their recording studio in Santa Monica, California, which garnered them a lot of wealth working with top musicians like Mary J Blige, and others. With his successful music career, Jimmy Jam's net worth of $50 million is reasonable. Just like him, his partner, Terry Lewis' fortune is also $50 million.
Troye Sivan is another singer with a massive net worth.
Happily Married With Three Children
The songwriter has been happily married to Lisa Padilla Harris for nearly three decades. The pair tied the knot in 1994. Despite being a famous songwriter, little is known about his marital life. Still, from what we know, Jimmy Jam's wife, Lisa, is a Mexican-American businesswoman.
Likewise, Jimmy's spouse seems pretty secretive about her life and has not shared many details about her personal affairs. But, we often see her gracing red carpets with her husband.
The lovebirds have three kids together, a daughter and two sons. Jimmy Jam's children are Bella Harris, Maximillian Harris, and Tyler Harris.
View this post on Instagram
While Tyler and Max aren't much active on social media, Jimmy Jam's daughter, Bella, is an Instagram star. She is also signed with Elite Model Management and has walked on many runways. In addition, Jimmy's little girl was rumored to be Drake's girlfriend.
Harris and his family must be living a comfortable and happy life. His music career is also going smooth, and he likely won't stop producing music any time soon. Also, let's congratulate him on his induction into the Rock & Roll Hall of Fame.
Trivia And Facts
Jimmy has already been awarded a Star on the Hollywood Walk of Fame.
He is a fan of actor and composer Phil Collins.
He began his weight loss journey in 2018.