Birth Date

December 22, 1990

Birth Name

Josef Newgarden

Age

33

Height

6' 0"

Weight

177 lbs

Father's Name

Joey Newgarden

Mother's Name

Tina Newgarden

Birth Place

Nashville, Tennessee, U.S.A.

Birth Sign

Capricorn

Nationality

American

Profession

Race Car Driver

Partner

Ashley Newgarden

Relationship Status

Married

Hair Color

Blonde

Awards Honors

2017 and 2019 IndyCar Series Champion

Official Website

http://josefnewgarden.com/
Last updated on March 26th, 2022 at 03:34 pm
Josef Newgarden is one of the renowned racers in the IndyCar series. He has remained a constant figure in the series since 2012. Moreover, he has shown remarkable performances and won two IndyCar titles.
The driver has also competed in Formula Ford, GP3 Series, and Indy Lights. He received the 2012 Rising Star Award and was nominated for the 2018 ESPY Best Driver Award. So, let's learn more about this famous Indy racer's family, siblings, racing career, love life, and children in this biography.
Josef Newgarden Began Racing In His Teenage Years
The race car driver was born on December 22, 1990, in Nashville, Tennessee, USA. He initially played baseball and basketball from the age of four. In addition, he only diverted his attention towards racing at thirteen.
Josef Newgarden's father, Joey Newgarden, was a massive racing fan and loved to watch the IndyCar Series and Formula One races. However, he also wanted his son to finish college and get a degree. Nonetheless, Josef's dad, Joey, supported his racing passion and traveled with him.
View this post on Instagram
On the other hand, Josef Newgarden's mother, Tina Newgarden, was initially hesitant about him racing. She didn't want her son to race due to its dangerous aspects. Furthermore, the racer also has three sisters Josephine Newgarden, Kristina Newgarden, and Abigail Newgarden.
Newgarden attended Sumner Academy and Pope John Paul II High School. He later committed to racing full time.
Furthermore, Josef had his teeth pulled and got reverse braces to fill in the gap for a missing tooth. He has now taken them out.
ALSO READ: More About Six Times IndyCar Championship Winner Scott Dixon
Josef Newgarden Net Worth And Career
Josef Newgarden's net worth mainly comprises his earnings from his career as a racer. His income benefits from his prize money, endorsement, sponsorships, etc.
The driver's karting accomplishments include winning two TAG World Championships, three Kart Racers of America, and one Robo-Pong 200. He then advanced to car racing and won the 2011 Firestone Indy Lights. Furthermore, Josef cashed $249,750 from the event. He also won two IndyCar Series titles in 2017 and 2019.
Let's see Newgarden's prize money in the several seasons of the IndyCar Series below:
| | |
| --- | --- |
| Year | Earnings |
| 2013 | $1,096,797 |
| 2014 | $1,089,223 |
| 2015 | $1,424,100 |
| 2016 | $1,389,913 |
| 2020 | $251,000 |
The Indy 500 racer is endorsed by PPG Refinish USA & Canada, EMCJET, Bell Racing, etc. He must earn a notable commission from his sponsors. Likewise, he has a YouTube channel whose estimated earnings is between $12 – $198 monthly and $148 – $2.4K yearly.
Thus, Josef Newgarden's net worth must be a notable figure from his racing career. Another individual renowned for racing in Indianapolis 500 is Alexander Rossi.
Is Josef Newgarden Married?
The two-time IndyCar Series champ is happily married to his partner, Ashley Newgarden. From what we know, she is an Atlanta native and graduated from Georgia Perimeter College.
The pair hasn't precisely shared when they began dating but, were speculated to be in a relationship back in 2014. Moreover, Josef made a surprise proposal to his then-girlfriend, Ashley, during their vacation in Kyoto, Japan.
The couple married a year later, in October 2019. Both have shared many wedding pictures on Instagram. In addition, the duo often post photos of their travels, vacations, holiday celebrations, etc.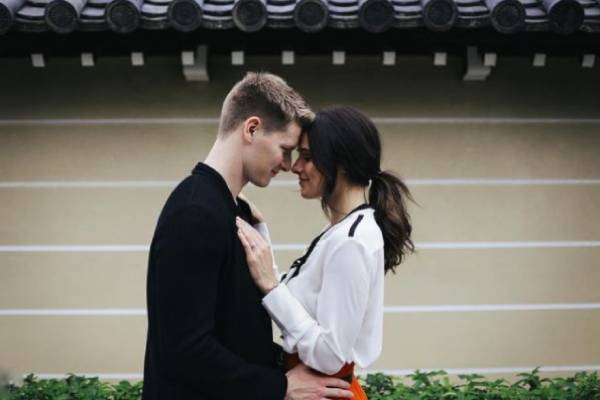 Josef Newgarden's wife, Ashley, previously worked as an actress at Disney World in Orlando, Florida. She used to dress up as different Disney princesses during that time. However, Josef's partner, Ashley, hasn't shared about her occupation these days. But, she has organized the Zoom To The Rescue fundraising in memory of her late dog, Zoom.
The lovebirds are also expecting a baby as of March 2022. But, both haven't revealed the gender of their unborn child. So, let's wish the expecting parents more happiness in the days ahead.