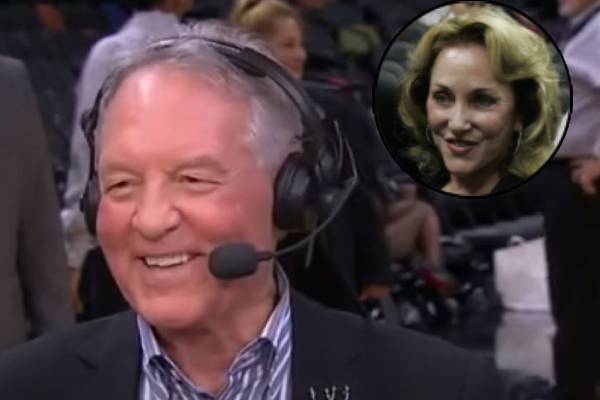 Birth Name

Julianna Hawn

Father's Name

John David Hawn Sr.

Mother's Name

Better Tucker Hawn

Birth Place

Corpus Christi, Texas, USA

Nationality

American

Relationship Status

Divorced

Hair Color

Blonde

Children

Corinna Holt Richter, Peter John Holt
Peter M. Holt is a well-known name in the business world. He is the former CEO of the largest Caterpillar dealership in the USA. Moreover, he also serves as the former chairman and CEO of Spurs Sports & Entertainment. He was previously married to Julianna Holt.
Because of his fame, Peter Holt's ex-wife also came into the limelight. But very little is known about her. Thus, in this article, let's learn more about Julianna Holt's early life, career, and many more.
Born In Texas Gulf Coast
Julianna was born Julianna Hawn was born in 1948 on the Texas Gulf Coast in Corpus Christi. Julianna Holt's parents are John David Hawn Sr. and Bette Tucker Hawn. Her mom passed away on January 6, 2011, after a long illness. Furthermore, Julianna grew up with her brother John David Hawn. Her dad was a World War II pilot and later got involved in the oil business.
Julianna attended a public school in her hometown and later went to W.B. Ray High School. At first, she enrolled at Bennett College and later graduated from Texas Tech University.
Also Read: Learn In Detail About Jordan Pefok
Julianna Holt Net Worth And Earnings
As mentioned earlier, Julianna has also made a good name for herself in the business world. The exact amount of her riches has not been revealed yet, but it can be assumed that Julianna Holt's net worth is a considerable sum.
As mentioned earlier, Julianna's dad was in the oil business. Seeing her dad and uncle, George Hawn, she also developed a knack for business. After marrying Peter, Julianna got herself involved in different other business ventures. She is a partner in Hawn Brothers Productions, American Bank, Hawn Holt Interests, HOLT CAT, Hewit & Dougherty, etc.
In 2002, Julianna was involved in the construction of the AT&T Center. She worked on adding her imprint from the original design of the arena and even during the selection of the art around the stadium. She and her then-husband joined the Spurs ownership group in 1996. In March 2016, she was named CEO and Chairman of Spurs Sports & Entertainment after her ex-husband stepped down from his role of 20 years.
Julianna worked as the CEO and Chairman of SS&E until 2019. Hawn stepped down from her position in March 2019. Ranching has been her passion since she graduated from Texas Tech, and she has remained involved in Prade Ranch and Hawn Holt Cross Triangle Ranch. The latter is her small commercial cattle operation. She is also a horse breeder, and several of the horses she has bred have won different championships.
Hence, Juliana must have earned significantly from the business ventures that she has been involved in. Therefore, Julianna Holt's net worth must be a notable amount. On the other hand, her ex-husband, Peter has a fortune worth $200 million. The former pair must have also settled their divorce.
Married For More Than 30 Years
As stated above, Julianna Hawn Holt is Peter Holt's ex-wife. The couple got married in 1985. However, some sites suggest that they exchanged the vows in November 1982. In February 1982, she met Peter in Corpus Christi. He was her old friend from high school. The pair began dating and eventually got married.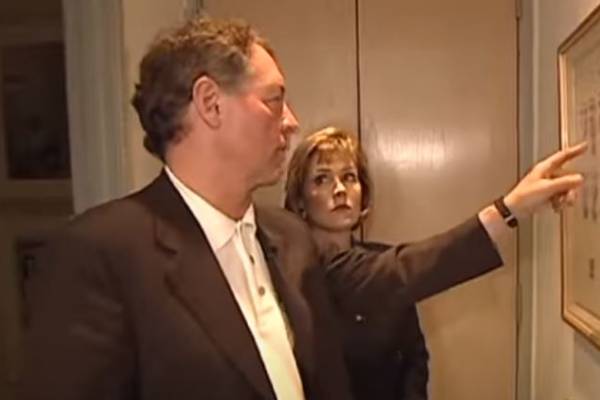 While married, the smitten duo were together in the business field too. They looked after several of their business ventures. Unfortunately, after being married for more than 30 years, Julianna filed for divorce from her husband in December 2017. She cited the reason to be discord of conflict of personalities and irreconcilable differences.
Four years later, in May 2022, the estranged pair signed an agreed final divorce decree. However, they have not revealed their divorce settlement. Following the separation, they continued with the management of Spurs.
A Proud Mother Of Three Children
After getting married, Julianna and Peter welcomed two kids, Corinna Holt Richter and Peter John Holt, together. Julianna Holt's children followed in her and her ex-husband's footsteps. After she stepped down from her role, her son succeeded him and became the chairman and co-chief executive officer in March 2019.
JUST IN: #Spurs Sports & Entertainment announced Peter J. Holt and Corinna Holt Richter will succeed Julianna Hawn Holt and Peter M. Holt on organization's board of managers. Peter J. Holt has been appointed Spurs Chairman and Co-CEO. Full release⬇️#KSATsports #KSATnews #NBA pic.twitter.com/XVOgy76tvI

— RJ Marquez (@KSATRJ) March 29, 2019
Likewise, Julianna Holt's daughter succeeded her on the organization's board of managers. Julianna also has another daughter named Ashley Sikes. In July 2021, her daughter shot and killed a man in Houston. But she was not charged in the shooting as her lawyer stated she had acted in self-defense.
Nonetheless, Julianna must be living a wonderful life away from the media limelight. As ranching has been her passion since college, could she be working in the related field? Let's hope we hear more about her in the coming days.
Trivia And Facts
In November 2012, Julianna bought a horse for $1 million, which was linked to Zetas.
In Gonzales, Texas, she took a practical education in agriculture with horsemen, cowboys, cattlemen, and cowgirls.