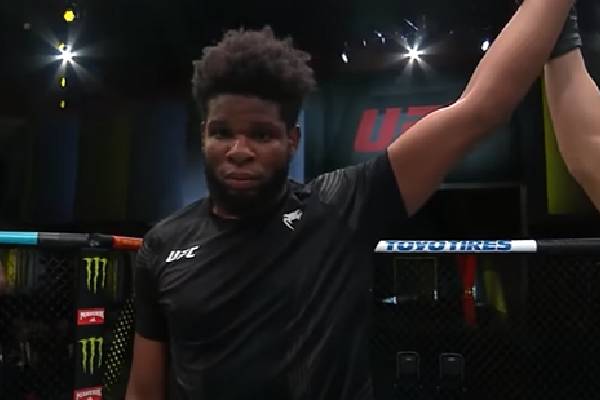 Birth Date

June 13, 1992

Birth Name

Kennedy Nzechukwu

Age

31

Height

6 ft 5 in

Weight

205 pounds

Birth Place

Imo State, Nigeria

Birth Sign

Gemini

Nationality

Nigerian

Profession

MMA Fighter

Relationship Status

Not Confirmed

Eye Color

Black

Hair Color

Black
Last updated on March 26th, 2022 at 06:18 pm
Known for his rigid body of 6ft 5in and fierce fighting style, Kennedy Nzechukwu would sure be the next big name in the UFC world.
Moreover, Kennedy Nzechukwu is a Nigerian mixed martial artist who competes in the Ultimate Fighting Championship's Light Heavyweight group. Hence, let's familiarize ourselves with this outstanding Nigerian fighter.
His Mother Introduced Him To The MMA World
The Nigerian fighter was born on June 13, 1992, in Imo State, Nigeria. In 2010, Kennedy Nzechukwu's family relocated from Nigeria to the United States. Five years later, his mother introduced him to Fortis MMA to gain some discipline, and the MMA fighter began training in mixed martial arts.
Due to his vicious fighting style and ring performance, Kennedy has earned the nickname "African Savage."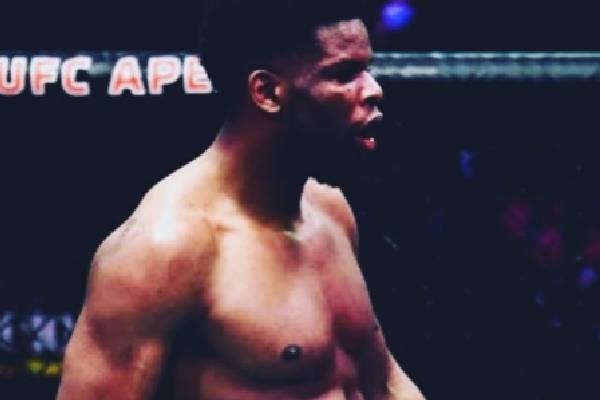 Unfortunately, Kennedy Nzechukwu's mother was diagnosed with amyotrophic lateral sclerosis (ALS), often known as Lou Gehrig's Disease. ALS is a disease in which the neurons that govern voluntary muscles fail. Moreover, he has an elder brother who is on the Autism spectrum.
After his mother's diagnosis, Kennedy had to step up and take care of her and all of his siblings. Thus, all we can say is life has taught Nzechukwu to take on larger duties and battle with life-altering issues.
Kennedy Nzechukwu Net Worth & Career
Kennedy entered the ring for the first time on November 5, 2016. The brave player knocked out his opponent Matt Foster in 2 minutes and 6 seconds in his debut fight.
Kennedy has won nine of the eleven fights he has participated in as an MMA fighter. As of February 2022, Paul Craig and Da Un Jung are the only opponents who have ever defeated him. His first loss came to a conclusion when Kennedy was forced to surrender by his opponent, and in his second defeat, the athlete was knocked out by his rival.
Nevertheless, his record is much appreciable, and that sure would be reflected in Kennedy Nzechukwu's net worth.
The given table below illustrates some of the Nigerian star's UFC matches and their payout data.
| | |
| --- | --- |
| Event | Earning |
| UFC 259 | $77,500 |
| UFC Fight Night: Holloway vs. Rodriguez | $26,500 |
| UFC Fight Night: Gane vs Volkov | $94,500 |
| UFC Fight Night: Covington vs. Lawler | $23,500 |
| UFC on ESPN: Barboza vs. Gaethje | $13,500 |
Hence, looking at the given data, we believe Kennedy Nzechukwu's net worth would surely be high enough. In the future, he will undoubtedly add significantly to his fortune.
Nzechukwu will face Nicolae Negumereanu on March 5, 2022 at UFC 272 as a replacement for Ihor Potieria.
ALSO READ: Get To Know Yan Xiaonan
What is Kennedy Nzechukwu's Relationship Status?
Kennedy may be single at the moment, or he may simply be a fantastic secret keeper. Similarly, the fighter has made no mention of his previous relationships.
Nevertheless, the fierce fighter is currently concentrating on his career. Hence, it is useless to make groundless assumptions about Kennedy Nzechukwu's girlfriend.
Besides, here is the clip of the MMA fighter's event, which got him the UFC contract.
Although seeking championship gold and eventually wrapping the UFC light heavyweight title around his waist is on the brilliant newcomer's personal "to do" list, Nzewchuku sees fighting as a means to accomplish something far more extensive. And by that, we mean Nigerian fighter wants to dedicate all his victories to his dear mom who trusts him.
Also, the mixed martial artist wants to help those who are facing an illness like his mom and disorder like his elder brother. Let's hope Kennedy successfully fulfills his dreams.