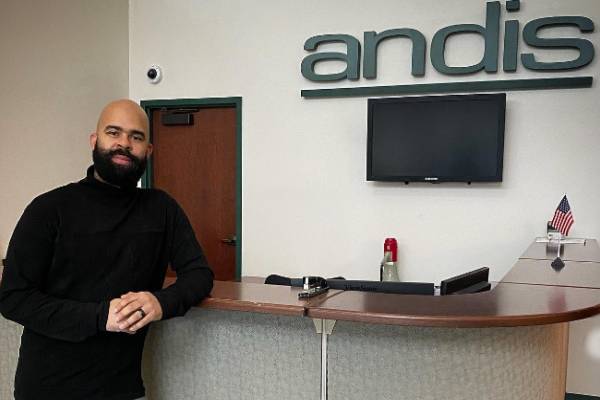 Birth Name

Kenny Duncan

Birth Place

Philadelphia, Pennsylvania, USA

Nationality

American

Profession

Hair Stylist, Educator

Relationship Status

Not Confirmed

Eye Color

Black

Awards Honors

Educator of the Year x4

Official Website

https://kennyduncan.com/
Kenny Duncan is a popular barber and hair stylist who has served famous celebrities from various industries. He has worked with several Grammy-winning artists and has styled for major motion films as well. Duncan has been a go-to guy for Hollywood as he is one of the most successful hair stylers in the industry.
Despite such a high-class career, people don't know much about Kenny's rise to fame. Having worked in the Hollywood and music industry for a long time, fans are excited to know more about how he governs his day-to-day life. So, let's talk more about how Kenny Duncan went on to work with such reputed celebrities in this biography.
His Mother Pushed Him Towards Barbering
Kenny was born in 1981, which means he is in his 40s as of now. Raised in West Philadelphia, Duncan was encouraged by his mom to learn barbering from an early age. Kenny Duncan's mother was a great help in his upbringing as she pushed him to start nurturing his skills at a young age.
The story of Duncan's start in barbering is also pretty interesting. When he was in the sixth grade, his mother once gave him $20 for a haircut. However, he was charged $10 and an additional $2 to trim his mustache. As the young guy did not return with the other $10, Kenny Duncan's mom suspected he had spent the money in a game store.
As the barber grew up in a low-income family, his mama couldn't afford to pay for additional cuts. So, she bought Kenny cordless trimmers to do it himself. Soon enough, he advanced from only doing his mustache to styling his hair to his desire.
It reached to the point where Duncan started giving haircuts to his school friends. He charged $4 for an outline and $7 for a haircut. The famous barber used his grandmother's second-floor bedroom as his mini barber shop, and that's how his career took off.
Speaking of his educational background, the barber majored in Business/Commerce at Temple University.
Also Read: More About Polo Player Pelayo Berazadi
Kenny Duncan Net Worth And Career
As mentioned earlier, the hair stylist started his professional career very early on as he began cutting people's hair in high school. With such a long career that has stretched over decades, one can assume Duncan must have amassed a considerable amount of wealth. As he has also worked as an educator in recent years, Kenny Duncan's net worth must be a notable figure.
Along with working with various Grammy-winning artists, Duncan has also won Educator of the Year four times. That has earned him the role of the Lead Educator for the Andis Company since 2005. Moreover, he has partnered with Xotics Products, Major League Barber, Layrite's Band of Barbers, and Resurva, which must have helped him garner a significant amount of money.
Likewise, Kenny has been the co-owner of a popular salon called the Main Attraction Unisex Salon since 2003. He was also selected as the personal hair styler for Michael B Jordan in the 2015 Fantastic Four and 2018 Creed 2. He has also styled other celebrity artists such as pop artist Mike Posner, Grammy-award-winning R&B artist Musiq Soulchild, and other musicians Da' T.R.U.T.H. and Tye Tribbet.
View this post on Instagram

Moreover, Kenny's many works have been featured in various publications nationally. He has also released many grooming products whose prices range from $5.95 to $160. According to ZipRecruiter, a celebrity hairstylist earns about $53,036 per year. Hence, Kenny Duncan's net worth must be commendable.
Rex Brown is another renowned figure in the entertainment industry with massive wealth.
Is Kenny Duncan Married?
Well, the educator has not been seen with anyone so far and seems pretty private about his romantic life. Likewise, his Instagram or Facebook profiles don't hint anything regarding Kenny Duncan's wife. Instead, he mainly shares pictures of his clients and projects.
Moreover, there has been no speculation about Kenny Duncan's girlfriend. So could it be that he is single? The information about his relationship status is unknown to the public as of now. Also, there has been no mention of him having any children.
Nevertheless, Duncan must be living a happy life after such a struggle to get to this level in his career. Let's hope he can keep getting good projects in Hollywood and make his family proud.
Trivia And Facts
Kenny worked in Prime's drama series Dispatches From Elsewhere.
He has 89.9K followers on Instagram.