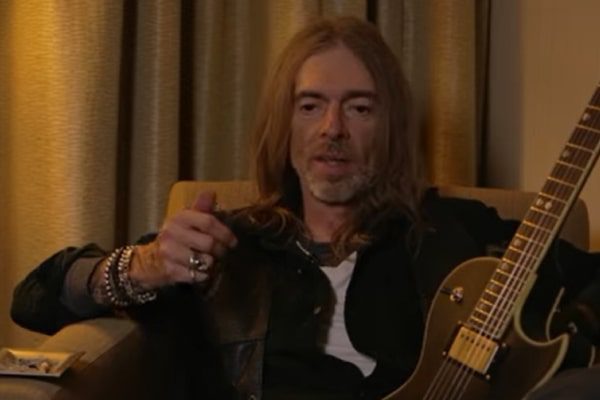 Born Rex Robert Brown, Rex Brown is one of the most talented musicians best known for being the longtime bassist for the heavy metal band Pantera. He is also a former bassist of Kill Devil Hill. With his career stretching over four decades, the musician has gained immense fame and fortune in his life.
Apart from that, the talented bassist has been involved in several other bands and collaborated with other legendary artists. The musician has come a long way in his professional career. So, stick with us till the end to know how he rose and accomplished such height in his career.
His Dad Died When He Was 7
Rex was born to his parents on 27 July 1964 in Graham, Texas, USA. In his book Official Truth 101 Proof, he addressed his father as Daddy Bill. In contrast, the name of Rex Brown's mom is not disclosed yet.
Everything seemed to come early for the Texas native, such as music, his rocking career, and other painful things like his dad's death. Rex Brown's father died in 1971. At that time, he was still in elementary school. Moreover, the young Brown spent only a few years with his old man and developed a strong bond.
Rex Brown's mother struggled to cope, but the Brown family continued to move forward. He grew up with his sister. Besides, the talented personality was a classmate of the late drummer Vinnie Paul, and guitarist Dimebag Darrell, aka Diamond Darrell. Additionally, the University of North Texas gave the musician a scholarship, but he declined it.
Also Read: Get To Know Vinnie Paul's Girlfriend – Chelsey Yeager
Rex Brown Net Worth – $5 Million
The musician has garnered a huge fortune with his career in the music industry. As per Celebrity Net Worth, Rex Brown's net worth is $5 million. Having the music enthusiasts as his classmates, the Texas native began his career in high school. He played in the jazz band with Vinnie and Dimebag. However, his professional career began in 1982, when he joined Pantera on bass by replacing Tommy D. Bradford.
Additionally, Brown adopted the name Rex Rocker when he first joined the heavy metal band. He was credited with the given stage name for the first four albums. Later, he was credited by his birth name. Pantera went on a hiatus in 2001 and it was believed to be temporary. But, the hiatus led to the official disbanding of the band in 2003. Pantera was one of the most famous bands. Thus, the band members must have made a lot of money from their careers with it. Also, their merchandises are still popular among their fans. Some of them are listed below in the table.
| | |
| --- | --- |
| Merches | Price |
| All American Metal T-Shirt | $24 |
| Pantera Logo shorts | $48 |
| Pantera logo sticker pack | $9 |
| Novelli Glass | $38 |
| Flame skill long sleeve tee | $36 |
Table Source: Pantera Store Official Website
Could it be the bassist is still earning from the merchandise? Moreover, he has also been involved in several other bands, including Down, Kill Devil Hill, Rebel Meets Rebel, Arms of the Sun, and Crowbar.
Aside from that, he released an autobiography, Official Truth: 101 Proof, in 2013. In addition, the Pantera member released his first solo album, Smoke on This… on 28 July 2017. You can listen to his incredible music on Spotify. Likewise, he must have made considerably from concerts and tours.
Considering his experiences and endeavors, the artist has amassed a large sum of money. Thus, Rex Brown's net worth being $5 million is no surprise.
Danny Lauby Jr. is another personality who amassed a hefty sum of fortune through his career in the music industry.
Is A Father Of Two
Along with his rocking career, the instrumentalist is a doting dad to his kids. The Pantera member was married to Belinda Brown from 1995 to 2004. However, the reason for their legal separation is still a mystery. Well, Rex Brown's ex-wife prefers to live a private life. Moreover, the former couple has a pair of twins together.
Rex Brown's daughters were born in 2000. In one interview, he revealed that one of his kids is a huge music fan. Furthermore, she plays guitar, and once on Facetime, she gave him the last chord he needed while making a song.
Besides that, the musician has not disclosed the name of his beloved kids. However, considering his net worth, Rex Brown's children must be living a comfortable life.
Nonetheless, the 5′ 10″ tall musician has accomplished a huge success in his musical career. Apart from that, the artist is blessed with two amazing kids. We wish Rex a healthy and peaceful life ahead.
Trivia And Facts
Rex Brown's grandmother was the one who introduced him to the music.
In 2015, he penned the foreword to the book by Greg Prato, Survival of the Fittest: Heavy Metal in the 1990s.
In 2009, Brown suffered from a case of pancreatitis and was excluded from the Down tour.