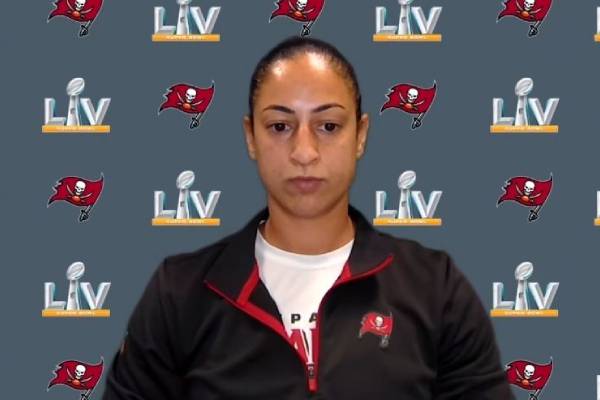 Birth Date

March 17, 1990

Birth Name

Maral Javadifar

Age

33

Height

5' 10"

Father's Name

Mostafa Javadifar

Mother's Name

Mojgan Mobasheri

Birth Place

Queens, New York, U.S.A.

Birth Sign

Pisces

Nationality

American

Profession

Football Coach

Relationship Status

Not Confirmed

Eye Color

Brown

Hair Color

Black

Education

Doctor of Physical Therapy
Maral Javadifar is one of the well-renowned female coaches in the National Football League. She is an Assistant Strength and Conditioning coach for Tampa Bay Buccaneers. She has been with the team since 2019.
The sports personality joined the Buccaneers alongside assistant defensive line coach Lori Locust. Both women were assigned under former Tampa Bay head coach Bruce Arians. Furthermore, Maral easily stood out due to her physical therapy background while Bruce was recruiting the female coach candidates.
So, let's learn more about the NFL coach's family, siblings, earnings, spouse, and kids in this biography.
Maral Javadifar's Parents Are Iranian Immigrants
The Tampa Bay coach was born on March 17, 1990, in Queens, New York, USA. Her parents are Iranian immigrants who had to work hard in America to raise their children.
Maral Javadifar's mother, Mojgan Mobasheri, fled from Iran after many women's rights were taken away in 1984. She has also been the most significant influence on her daughter's life. Likewise, Maral's father, Mostafa Javadifar, has also been the greatest role model for her.
Javadifar's elder brother, Miladic Javadifar, was born in 1982 in Tehran, Iran. He is a rising hip-hop artist who has released many songs and an album, The Cornerstore. In addition, Maral is proud of her sibling's musical accomplishments and often shares them on social media.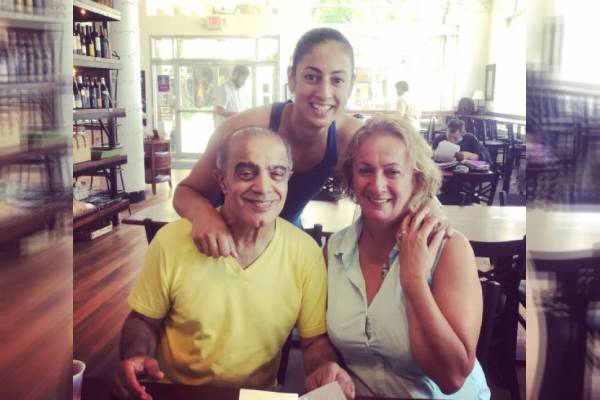 The coach completed her formal education at The Mary Louis Academy. She also played basketball in high school and earned first-team All-Queens and All-American honors. Afterward, Maral enrolled at Pace University and joined Pace Women's Basketball. She earned her BS degree in Molecular Biology in 2012.
Javadifar also has a Doctor of Physical Therapy from New York Medical College. In addition, she completed her Sports Physical Therapy Residency at Virginia Commonwealth University.
Also Read: More About Cleveland Browns' Assistant Wide Receivers Coach Callie Brownson
Maral Javadifar Net Worth And Career
The Mary Louis alumni worked as a physical therapist during her college years. After graduation, she served as a performance physical therapist for many medical centers. So, Maral Javadifar's net worth must have increased during her PT practice days.
The Pace graduate's work credits include serving at Bodies in Motion Physical Therapy, VCU Health, Avant Physical Therapy, etc as a physical therapist. She was also a guest lecturer at George Mason University between 2015 and 2017.
Javadifar became the assistant strength and conditioning coach for Tampa Bay Buccaneers in March 2019. She and Locust became the first NFL female coaches to win a super bowl following the Buccaneers' Super Bowl LV victory.
The Tampa Bay Buccaneers just became the first NFL team to have two women coaches.

Maral Javadifar will serve as assistant strength and conditioning coach and Lori Locust will be the assistant defensive line coach. https://t.co/StTCwW2fuP pic.twitter.com/v9klTVaHgu

— CNN (@CNN) March 21, 2019
The coach's contract with Tampa Bay must be worth thousands of dollars. A strength and conditioning coach's earnings is $45,868 a year on average. So, Javadifar's salary must also be around that range.
Thus, Maral Javadifar's net worth must be a notable amount from her NFL coaching profession.
Is Maral Javadifar Married?
The assistant strength and conditioning coach has remained silent regarding her private affairs. She hasn't precisely revealed anything related to her love life or partner. However, Maral is likely not married and has no husband.
Going through the physical therapist's social media handles, she hasn't shared pictures with her partner. Likewise, her IG and Twitter accounts don't hint at her possible romantic companion. Nonetheless, she often shares photos of hangouts with her friends and family.
Hence, Maral is likely single, considering the lack of information regarding her dating life. Or she might have hidden her partner to evade media scrutiny. If so, she is doing an excellent job protecting her lover's identity.
Whatever might be, Maral Javadifar's boyfriend remains a mystery. Hopefully, she reveals more about her dating status in the upcoming days.
Javadifar has two hard-working parents and a loving sibling who has helped shape her work ethic. She has utilized her physical therapy degree to land a successful coaching position in NFL. Moreover, Maral is showing her worth by helping maximize the Buccaneers' players' potential. Her hard work and commitment are indeed praiseworthy.
So, let's wish her continuous prosperity in her NFL career in the days ahead.