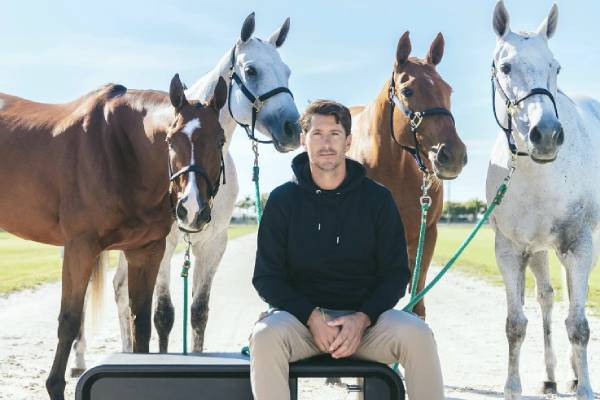 Nic Roldan is an eight-goal professional polo player and a model popular for captaining Prince Harry's charity team in the 2010s. Roldan is currently the captain of the American Polo Team and is the leading American polo player. He is also the youngest athlete ever to win the US Polo Open with the Escue Team.
Having been at the top of his game for such a long time, Nic has managed to make quite a name for himself. He is a successful businessman as well and has established himself as one of the most hard-working polo players in the country. Now, in this biography, let's talk more about how Nic Roldan was able to pursue various career choices while keeping up his momentum as a player.
A Long Lineage Of Polo
Nicolas Ezequiel Roldan was born on December 4, 1982, to Argentine parents Raul Roldan and Dee Roldan. Nicolas was surrounded by polo throughout his life as his dad was a famous polo player. Nic Roldan's father used to play polo with the Sultan of Brunei's team in Brunei.
Likewise, his great grandfather, Audilio Bonadeo Ayrolo, who won the Argentine Open in 1931 and 1938, and his grandfather were also polo players. On the other hand, Nic Roldan's mother worked as an interior designer. The former grew up with his sister Lupe Roldan in Wellington, Florida.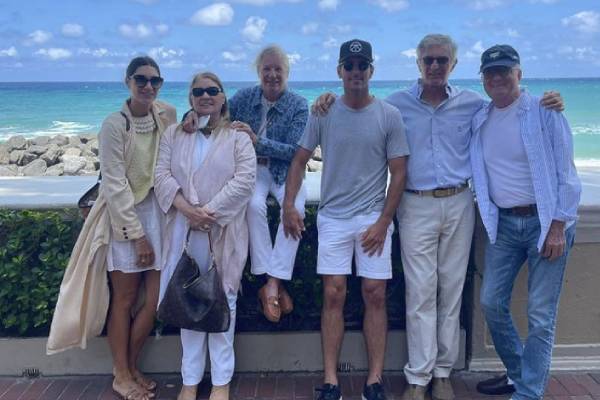 It's obvious Nic was going to do well in the game as his family had been nurturing his talent and his dad encouraged him from a young age. His parents had shifted to the USA, and his talents clearly were a step above the other kids. Furthermore, Roldan played in his first tournament when he was only 6. He played in many junior tournaments and turned professional at fifteen.
After winning the US Open Polo Championship, Nicolas was rewarded with the Young Player of the Year title. He earned a three-goal handicap the same year and stunned everyone with his incredible skills. Speaking of his education, the athlete graduated from Cardinal Newman High School in West Palm Beach in Florida.
Also Read: More About Polo Player Adolfo Cambiaso
Nic Roldan Net Worth And Career
Having started his career at such a young age, Roldan has gone on to achieve many victories by now. He has won more than 40 titles in America, followed by a couple of major titles in his country. With his career in both polo and modeling, one can assume Nic Roldan's net worth must be immense.
Nic has won a total of 46 US titles in his long career so far. With two wins in the US Open, he must have amassed a significant amount of money. He also earned a lot of MVP awards when he was at the junior level.
Likewise, the Argentine-born athlete grabbed five Hall of Fame cups and one Triple Crown trophy. Nic has also won 11 international titles, which include Queens Cup, Copa Camara de Diputados, and the Australian Open. He was also the captain in the Veuve Clicquot Polo Classic on Governors Island, playing for Prince Harry.
Also, Nic won a total of $50,000 with his team after winning the USPA National Twenty Goal title in 2021. An average pay of a polo player in the US is $1.5 million per year. So, Nick Roldan's salary must also be a notable sum.
Earnings From Other Businesses
Aside from that, the player also works as a real estate agent. He has designed many houses and properties in collaboration with his interior designer mom. He has also sold many houses at mega prices and has some major listings too. Nic must have earned a fortune from those sales.
Here are some of his real estate listings:
| | | |
| --- | --- | --- |
| House Location | Condition | Price |
| 14814 Grand Prix Village Drive, Bedford Park | Sold | $8.8 million |
| 3045 Blue Cypress Lane | For Sale | $7.2 million |
| 3141 Blue Cypress Lane | Sold | $5.75 million |
| 11740 Marblestone Court | Sold | $1.2 million |
| 2835 H101 Polo Island | For Sale | $950,000 |
Table Source: Nic Roldan Official Website
Furthermore, Roldan has released his signature merch, consisting of sweaters, t-shirts, and hoodies. He is also sponsored by many companies, including World Polo League and Four Seasons Resort Palm Beach. Moreover, Nic is a model for Wilhelmina Models and has represented the watchmaker and jewelry company Piaget SA.
Hence, from all these ventures, Nic Roldan's net worth must have skyrocketed over the years. Facundo Pieres is another Argentine polo player with considerable earnings.
Dating A Fellow Polo Player
Nic is in a loving relationship with fellow polo player Hannah Selleck. She is the daughter of famous Hollywood actor Tom Selleck, best known for his role in the popular TV show Magnum, P.I. Nic Roldan's girlfriend did not follow in her father's footsteps and decided to start a horse breeding business and play polo.
Nic Roldan's partner was born on December 16, 1988. She is a professional horse rider and started playing sports from an early age. The couple often attends a lot of events together, most notably, they attended the World Polo League match in 2022.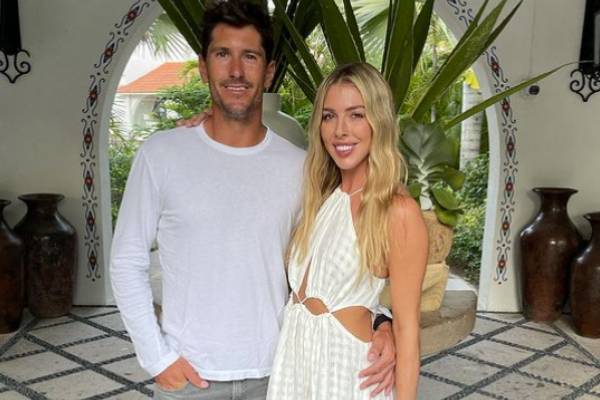 Before being in a relationship with Hannah, Roldan dated polo player Jessica Springsteen. Jessica is the daughter of American singer-songwriter Bruce Springsteen. Also, there have been several queries regarding whether the polo athlete is married, however, he has yet to reveal any marital plans.
Overall, Nic seems to be leading a great life with his family and girlfriend. Let's hope he can achieve more success and stay happy.
Trivia And Facts
Nic has six tattoos, including a quote by Dalai Lama.
He taught Kim Kardashian and Kourtney Kardashian to play polo.
He has 25.7K followers on Instagram and 4.2K on Twitter.