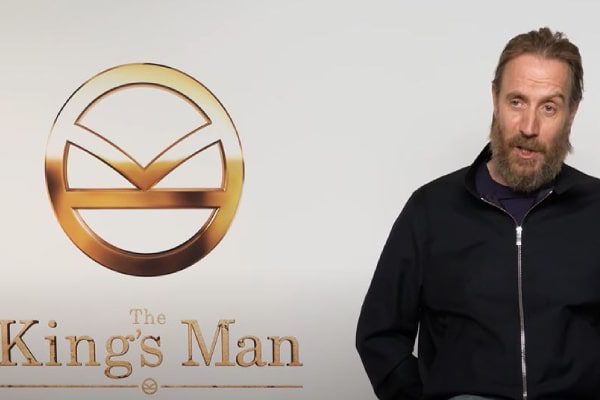 Birth Date

July 22, 1967

Birth Name

Rhys Owain Evans

Age

56

Also Known As

Rhys Ifans

Height

6' 2''

Weight

176.37 pounds

Father's Name

Eirwyn Evans

Mother's Name

Beti Wyn Davies

Birth Place

Haverfordwest, Pembrokeshire, Wales

Birth Sign

Cancer

Nationality

Welsh

Profession

Actor

Net Worth

$12.5 Million

Relationship Status

Not Confirmed

Eye Color

Green

Hair Color

Blonde

Awards Honors

BAFTA, Honorary Fellowship from Bangor University

Wikipedia

https://en.wikipedia.org/wiki/Rhys_Ifans
Rhys Ifans is a famous Welsh actor, producer, and singer best known for his roles in the Harry Potter franchise, The Amazing Spider-Man, and The King's Man. He is also part of the main cast for the upcoming Game of Thrones prequel show, House of the Dragon.
Ifans, the lead vocalist of his local town band Super Furry Animals, has been a well-known name in the British movie industry. He appeared as Spike in Notting Hill in 1999 before playing the role of the Lizard in the Spider-Man movie alongside Andrew Garfield. He also featured in the Marvel Cinematic Universe (MCU) movie Spider-Man: No Way Home reprising his role.
So, let's talk more about Ifans' career, parents, career, and net worth.
His Parents Were Teachers
On July 22, 1967, the talented actor was born Rhys Owain Evans to parents Eirwyn Evans and Beti Wyn Davies. Both of his parents were former teachers. Ifans was born in Haverfordwest, Pembrokeshire, and raised in Ruthin.
Ifans also has a brother named Llyr Ifans. He is an actor and a singer as well, and the siblings appeared together in a movie called Twin Town in 1997.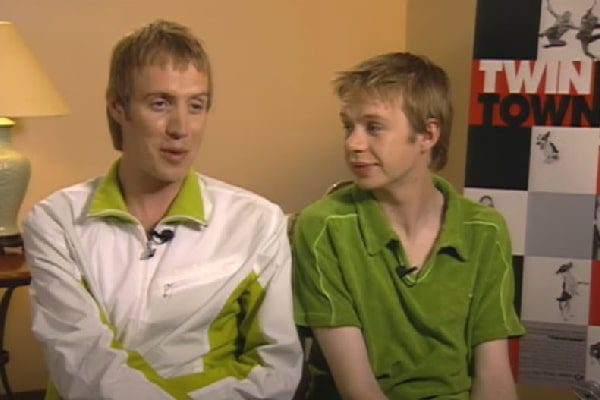 Rhys' mother, Beti, was a nursery school teacher in Ruthin, while his father taught in primary school. He attended the private school Ysgol Pentrecelyn, where his mother taught, and later joined secondary school Ysgol Maes Garmon. Ifans started attending acting classes there.
The Harry Potter actor studied acting at the Guildhall School of Music and Drama in London and graduated in 1997.
Also Read: More About Reality TV Star Amber Portwood 
Rhys Ifans, Net Worth – $12.5 Million
Rhys has appeared in some of the best franchises in the world, where he certainly has amassed a massive fortune. He is a well-renowned actor who has had a tremendous career with a couple of accolades to his name. According to Celebrity Net Worth, Rhys Ifans' net worth is estimated to be $12.5 million.
Furthermore, Ifans played an eccentric Xenophilius Lovegood in the Harry Potter and the Deathly Hallows: Part 1 in 2010 before donning the role of supervillain Dr. Curt Connors, aka The Lizard, in the 2012 Spider-Man movie. Likewise, he has also appeared as Mycroft Holmes in the tv series, Elementary.
Moreover, Rhys' source of income is further increased by his leading role in the franchise movie The King's Man, where he played Russian Grigori Rasputin. Also, he was announced as the scheming and duplicitous Otto Hightower in House of the Dragon, a show about the Targaryen civil war known as the Dance of the Dragons.
The Welshman also featured in top-rated movies like Mr. Nice (2010), Mr. Nobody (2009), She's Funny That Way (2015), The Replacements (2000), and Formula 51 (2001) alongside Samuel L. Jackson.
He is also famous for Vanity Fair (2004), Hannibal Rising (2007) and had the lead role in Danny Deckchair (2003).
Here are some of Rhys Ifans movies' box office collections:
| | | | |
| --- | --- | --- | --- |
| Movie | Role | Release Date | Worldwide Box Office Collection |
| Spiderman: No Way Home | Dr. Curt Connors/ Lizard | December 17, 2021 | $1.89 Billion |
| Harry Potter and the Deathly Hallows: Part 1 | Xenophilius Lovegood | November 19, 2010 | $952 Million |
| The Amazing Spider-Man | Dr. Curt Connors/ Lizard | July 3, 2012 | $757 Million |
| Notting Hill | Spike | May 28, 1999 | $363 Million |
| The King's Man | Grigori Rasputin | December 22, 2021 | $121 Million |
Table Source: The Numbers.com
Looking at his role and the movies' box office collections, Ifans must have been paid well.
The Marvel star won a Bafta for his role as a satirist and comedic actor Peter Cook in the 2005 TV film, Not Only But Always.
Aside from acting, Ifans was the lead vocalist of Super Furry Animals. He also sang for the psychedelic rock band The Peth from time to time. He was also a part of the Oasis' music video 'The Importance of Being Idle' and accepted their win at the NME Awards for the 'Video of the Year.'
Likewise, Rhys received an Honorary Fellowship from Bangor University for his contributions to the film industry in 2007.
So, looking at all these projects and singings ventures he has been a part of, it is reasonable that Rhys Ifans' net worth is a whopping $12.5 million.
Also, look at another House of the Dragon star Milly Alcock.
Is Rhys Ifans Single?
Rhys is very secretive, and the details of his love life are scarce. He has not been seen with anyone as of late. So, could it be Rhys Ifans' girlfriend is not in the picture right now?
The Welsh actor's past relationships did come out in the media. He was previously in a relationship with famous actress Sienna Miller from 2007 to 2008. But, the ex-pair didn't reveal the decision behind their breakup.
After that, Ifans began dating actress Anna Friel for a couple of years, from 2010. Friel had dated another Harry Potter star David Thewlis, before Rhys.
Following their separation, both Anna and Rhys are said to be good friends. Rhys Ifans' ex-girlfriend also revealed the long distance between the couple to be the reason behind their breakup.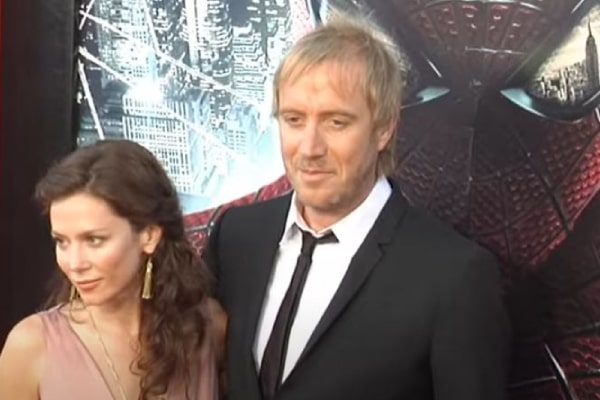 Likewise, Rhys Ifans' other ex-girlfriends and speculated lovers include Jessica Morris, Kate Moss, Iris Palmer, and Kimberly Stewart. 
Rhys has been having a great career with one significant role after another, and with House of the Dragon, he can take his resume to new heights. So, let's hope Ifans will keep delivering top-notch performances in the days ahead.