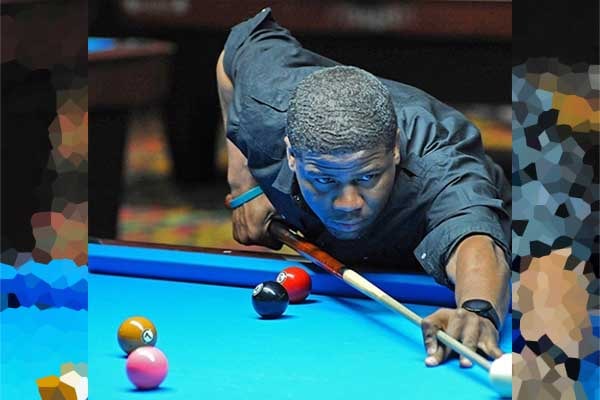 Birth Date

September 19, 1971

Birth Name

Robert Kenneth Hart

Age

52

Also Known As

Robert Hart

Father's Name

Henry Witherspoon

Mother's Name

Nancy Hart

Birth Place

Philadelphia, Pennsylvania, U.S.A.

Birth Sign

Virgo

Profession

Pool Player

Relationship Status

Not Confirmed

Eye Color

Black

Hair Color

Black
Last updated on March 26th, 2022 at 07:18 pm
Many might be familiar with the comedy icon Kevin Hart. His stand-up comedies and funny antics make him more famous among the audience. Furthermore, he has starred in many television shows and movies.
It's natural for anyone affiliated with the comedian to be under the media radar. So, many are curious about Kevin Hart's elder brother, Robert Hart, aka Rob Hart. Furthermore, the latter is a well-recognized pool player with many wins under his name.
So, let's learn more about Kevin Hart's big bro, Robert's career, net worth, love life, and more in this biography.
Robert Hart Had A Tumultuous Childhood
The professional pool player was born Robert Kenneth Hart on September 9, 1971, in Philadelphia, Pennsylvania, USA. He is the elder child in his family and was raised in a single-parent home.
Robert Hart's dad, Henry Witherspoon, was a cocaine addict with a few run-ins with the law. He wasn't much present in his kids' lives. On the other hand, Robert's late mom, Nancy Hart, worked hard to raise him. She also gave him much freedom.
But, Robert abused his absolute freedom and joined gangs in his school years. He was involved in theft, drug dealing, and gang fights in his youth. As such, he became estranged from his mother and younger sibling.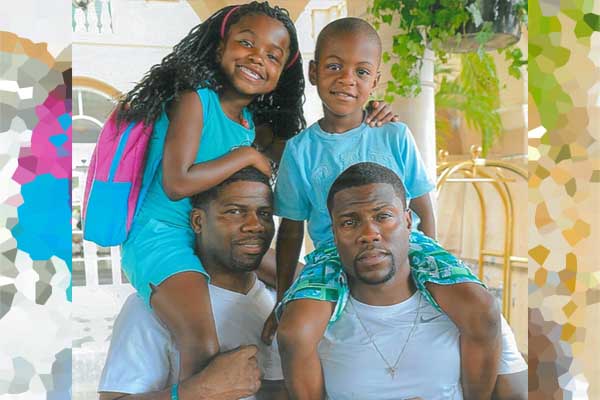 Robert's late mother, Nancy, got him emancipated to make him responsible. He eventually turned sober and restarted fresh. Similarly, the mother-son duo reconciled before Nancy's death in 2007.
Robert Hart Net Worth And Career
Since turning sober, the media person has pursued a pool career. His earnings mainly come from his pool tournaments. So, Robert Hart's net worth is heavily influenced by his pool-playing career.
The pool player has competed against pool legends like George Vlacich, Darren Appleton, Brandon Shuff, and others. He has participated in many tournaments and earned considerable prize money.
Let's take a look at some of them as per AZBILLIARDS, below:
2015 – $1,600
2016 – $1,075
2019 – $1,725
2020 – $250
Robert's income also benefits from his sponsors, TC Bandages and Predator Cues. He had previously worked on few jobs, which might have also added to his fortune.
Thus, Robert Hart's net worth must be a notable amount from his pool career.
Speaking of Robert's baby brother, Kevin is one of the financially successful comedians. For instance, he earned $60 million between June 2018 and June 2019. Likewise, his movies have made millions of box office collections.
Thus, Robert Hart's younger brother, Kevin Hart's net worth is a whopping $200 million.
ALSO READ: Bobby Williams Biography
Is Robert Hart A Married Guy?
Though we all know much about Kevin Hart's romantic life, his brother Robert's is a different matter. He is a man of secrecy and rarely shares his private affairs.
The professional pool player seldom talks about his dating life in public. He hasn't been so forthcoming on revealing his marital status. Likewise, none of Robert Hart's girlfriends or partners has ever appeared in the media.
So, Robert Hart's girlfriend and love life remain a mystery. He might have done that to maintain her privacy. Or on the other hand, he might be content being single.
Robert Is A Father Of A Lovely Girl
Though Robert has stayed mum about his partner, he loves to share about his child. He is a doting father of a beautiful baby girl.
Robert Hart's daughter has completed high school. But, her identity and age are kept a secret by her pops. Moreover, Robert's baby loves to play pool and often competes with her dad. But, we still have to wait to see whether she will pursue a pool career.
View this post on Instagram
But, there is no news regarding the player's baby mama. He might have severed ties with her, considering fewer interactions between the ex-pair.
Robert is also close with his nephews Hendrix Hart, Kenzo Hart, and nieces Kaori Hart and Heaven Hart. He often shares pictures of hanging out with the kids on Instagram.
So, let's wish the pro pool player more success in the days ahead.