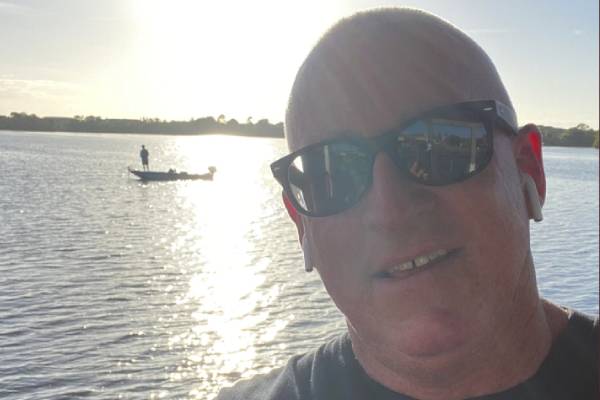 Birth Date

May 4, 1959

Birth Name

Joseph Scott James

Age

64

Also Known As

Scott Armstrong

Height

6' 2''

Weight

220 pounds

Father's Name

Bob Armstrong

Mother's Name

Vida Gail James

Birth Place

Marietta, Georgia, USA

Birth Sign

Taurus

Nationality

American

Profession

Wrestling Referee, Producer

Partner

Michelle James

Relationship Status

Married

Eye Color

`Brown

Children

Kayla Carr Armstrong, Adam Armstrong

Twitter

https://twitter.com/WWEArmstrong
Being a referee is one of the toughest and most important jobs in the world. Keeping your focus throughout the game and not giving a wrong decision is a must for a referee. Among them, Scott Armstrong is a famous professional referee and former wrestler who ended his 15-year old tenure with the World Wrestling Entertainment (WWE) in 2022.
With the ever-growing popularity of the WWE, people are eager to learn more about the furloughed American referee. Scott was one of the several officials who were furloughed from the WWE due to COVID-19 setbacks and returned after a few months, only to be released in 2022. Fans want to know what he is doing now. So, in this article, let's talk about Scott Armstrong's whereabouts, net worth, family, and career.
Family Full Of Wrestlers
Joseph Scott James was born on May 4, 1959, to American parents Joseph Melton James, aka Bob Armstrong, and Vida Gail James in Marietta, Georgia, USA. He comes from a line of wrestlers as his father, Bob, was well known for his impressive championship wins. Scott was into wrestling from a young age as he was used to watching his dad.
Likewise, Armstrong has three brothers who were all former wrestlers. He was the oldest of the siblings and entered the world of wrestling early on. Scott Armstrong's younger brother, Robert Bradley James, aka Brad Armstrong, was born on June 15, 1961, while Steven James Armstrong arrived on March 16, 1965.
Finally, Scott's youngest sibling, Brian Girard James, aka 'Road Dogg' Jesse James, was born on May 20, 1969. Unfortunately, Scott Armstrong's brother, Brad, passed away on November 1, 2012, and his father, Bob, from bone cancer on August 27, 2020.
Also Read: More About Basketball Head Coach Martin Ingelsby 
Teamed Up With His Brothers
From his father's influence, Scott went into wrestling at just 22 years old in 1983. The next year, he teamed up with his late brother, Brad, for the first time. Later, Scott debuted in the World Championship Wrestling (WCW) on May 27, 1990, and defeated Rick Fargo.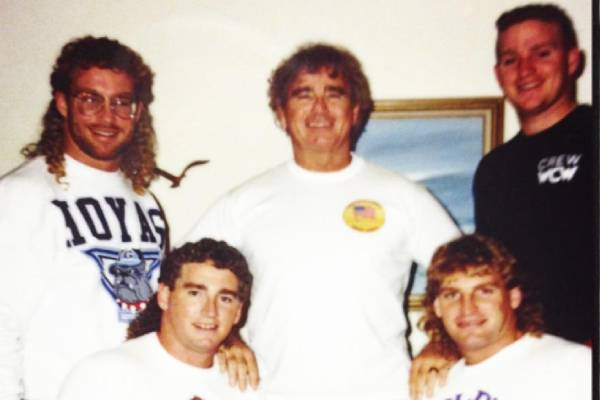 Scott has won 20 championships in his wrestling career. He earned three titles with Bob and two with Brad. The former WWE referee definitely had quite a career, winning so many titles.
Scott Armstrong Net Worth And Career
With a career that has consisted of both wrestling and refereeing for almost 40 years, one can assume that Scott has amassed a considerable sum of money. He was officially released from the WWE on January 5, 2022, after returning in October 2020. Nevertheless, having served in the sports industry for a long time, Scott Armstrong's net worth must be massive.
Likewise, Scott officiated in famous big matches of superstars such as John Cena, CM Punk, Triple H, and The Undertaker, among others. He was also involved in a fight with CM Punk where he hit the wrestler a few times.
Moreover, Armstrong played in 2003's Head of State alongside actor Chris Rock, followed by featuring in Exotic Excellence: The Best of Adrian Street. An experienced WWE referee could earn up to $250,000, so Scott's salary might have been around that range. Thus, Scott Armstrong's net worth must have skyrocketed during his refereeing career.
After his release, many complained it was the cheap disposal of a great referee, and the controversy ran all over Twitter for days. Scott, however, was not fazed by it and explained he had no bad blood toward the decision in a podcast hosted by his brother, Jesse.
Dan Engler is another WWE referee with good earnings.
Happily Married; Already Has A Grandson
Scott is happily married to his beautiful spouse Michelle James. The details of their marriage are unknown as the American referee seems reluctant to share information about his marital life. Nonetheless, Scott Armstrong's wife must be very supportive of him.
The pair have also welcomed two children. Scott Armstrong's daughter, Kayla Armstrong Carr, initially followed in his wrestling footsteps but could not make it to the big stage. On the other hand, his son, Adam Armstrong, is a businessman and works at Berkshire Hathaway.
The referee is also a proud granddad. He seems fond of his grandson Grayson Bradley Carr as he constantly shares his photos on Twitter. Grayson is the son of Kayla and her husband, Josh Carr.
Nevertheless, Scott and his family seem very happy with each other. Although he has been released from WWE, he may still get opportunities from other wrestling companies. Let's hope he can bounce back and come back to refereeing soon.
Trivia And Facts
Scott once officiated the match between CM Punk and John Cena.
He won the 1983 Rookie of the Year.
He has 303K followers on Twitter.