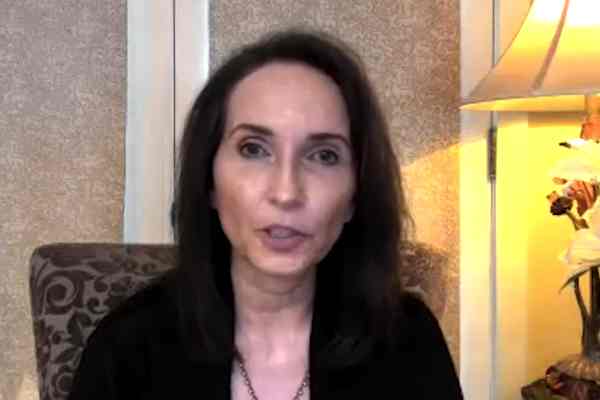 Birth Date

July 17, 1958

Birth Name

Susan Jean Silver

Age

65

Height

5' 7"

Father's Name

Samuel Silver

Mother's Name

Emmogene Silver

Birth Place

Seattle, Washington, USA

Birth Sign

Cancer

Nationality

American

Profession

Music Manager

Net Worth

$5 Million

Relationship Status

Divorced

Hair Color

Black

Children

Lily Silver
Susan Silver is one of the most talented personalities in the music industry. She is a music manager and is best recognized for working with Seattle rock bands like Soundgarden, Alice in Chains, and Screaming Trees. Also, she is Chris Cornell's ex-wife.
Did you know that Susan also has several other businesses? Many might not have any idea about her, so in this brief biography of hers, we'll learn more about her personal and professional life.
Oldest Among Three Siblings
The manager was born Susan Jean Silver on July 17, 1958, in Seattle, Washington, USA. Susan Silver's parents are Samuel Silver and Emmogene Silver. Furthermore, Silver's mother also had a daughter, Paulette Slovarp, from her first marriage with Gordon Slovarp. 
Moreover, she grew up alongside her two brothers, Mark Silver and Bruce Silver. Unfortunately, her brother Bruce, mom, and dad have already passed away.
In one of the interviews, Silver mentioned that she used to dance as a coping mechanism after losing her brother to substance abuse. Talking about her educational degree, she attended the University of Washington and majored in Chinese.
Also Read: More About Tim Commerford's Biography
Susan Silver Net Worth – $5 Million
The Seattle native began her managerial career with First Thought and The U-Men in the early 1980s. She has been working in the music industry for a very long time now and has amassed a vast fortune. According to Celebrity Net Worth, Susan Silver's net worth is $5 million.
In 1983, Silver officially started working as a music manager. After managing successful bands like The U-Men and First Thought, she found out about Soundgarden in 1985. Likewise, the following year, she began managing the band.
While working with Soundgarden, she also managed Rock bands and was a shoe store manager in Seattle. Then, the hard-working woman started working with the rock band Mother Love Bone. She later became the sole manager of Alice in Chains.

In short, Silver has worked with many bands and clients. But, she retired from the musical world to focus on her family in 1998. To add more, in 2005, Susan established a new company, Atmosphere Artist Management. After that, she again began to work for Alice in Chains.
Alice in Chains had previously been inactive following the death of their lead vocalist Layne Staley. After regrouping, the band released Black Gives Way to Blue with new singer William DuVall in September 2009. The album debuted at No. 5 on the Billboard 200 list and was given a gold certification by the RIAA in 2010 for more than 500,000 copies in domestic sales.
Aside from AIC, the music manager is also involved in other businesses. For example, she is the co-owner of the club The Crocodile. It was also ranked No.7 among the best clubs in the USA. All these ventures must have added positively to Susan Silver's salary.
Hence, with her hard work and dedication, Chris Cornell's ex-wife has amassed a large amount of money. Thus, Susan Silver's net worth of $5 million is well-deserved.
Amy Belle is another personality who is involved in the music industry. 
Her Ex-Husband Was Found Dead
As mentioned earlier, Silver was previously married to Chris Cornell, the lead vocalist of Soundgarden. As the ex-couple were working together, they might have fallen in love. The former duo started dating in 1985 and got married on September 22, 1990. They had also invited many music celebs to their wedding.
Moreover, Susan Silver's ex-husband also wrote a song, Moonchild, for her. He dedicated the song to Susan as she used to be extremely scared during the full moon. Furthermore, the married duo divorced in 2004. Later, Cornell filed a complaint with California's Labor Commission alleging that Silver violated the state's Talent Agency Act and planned numerous personal and broadcast appearances for his band.
Unfortunately, Chris died on May 18, 2017, and his death was declared a suicide by hanging. Also, it was found that he was on drugs, and the drugs in his system were Butalbital, lorazepam, pseudoephedrine, and its metabolite norpseudoephedrine, caffeine, and naloxone.
On May 26, Chris Cornell's funeral was held at Hollywood Forever Cemetery, and Chester Bennington sang "Hallelujah" alongside Leonard Cohen. Chester also died of suicide two months later on Chris' birthday.
Has A Daughter
Talking about Chris and Susan Silver's children, they are blessed with a daughter. Susan's little girl, Lillian Jean Cornell, was born in 2000. The latter majored in Media Studies, Sociology, and Psychology at college. Additionally, she also manages and promotes Seattle musicians and is an activist.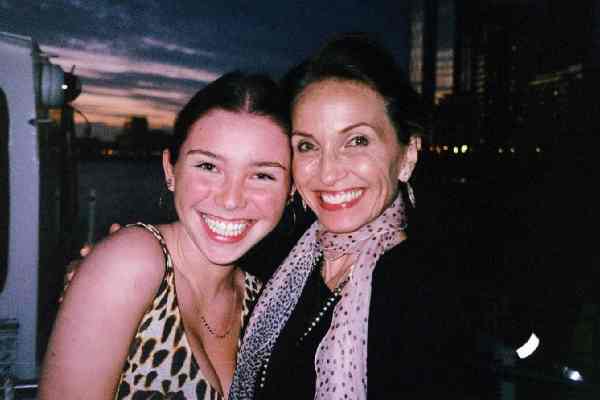 Moreover, Susan Silver's daughter also hosts a podcast, Mind Wide Open. It is an award-winning interview series whose goal is to lessen the stigma associated with mental illness and to talk about trauma, depression, anxiety, and grief. Lily herself suffered mentally at sixteen following the death of her father. During that time, Susan helped her kid a lot.
Overall, Chris Cornell's ex-wife must be living a happy and comfortable life. She is barely seen on social media and prefers to live a modest lifestyle. Nevertheless, let's hope the artist manager is doing well in whatever she is pursuing.
Trivia And Facts
Susan's ex-husband remarried after their divorce.
Silver occasionally appears on her daughter's social media posts.