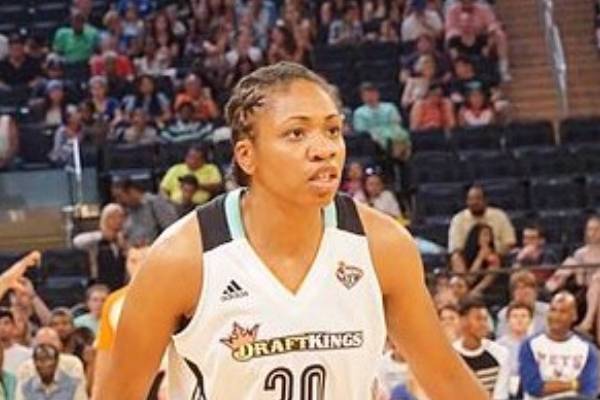 Birth Date

November 29, 1983

Birth Name

Tanisha Lovely Wright

Age

40

Also Known As

Tanisha Wright

Father's Name

Charles Berry

Mother's Name

Victoria

Birth Place

Brooklyn, New York, USA

Birth Sign

Sagittarius

Nationality

American

Profession

Athlete, Basketball Coach

Relationship Status

Not Confirmed

Education

Bachelors Degree in Elementary Education

Awards Honors

WNBA champion (2010), Polish National League champion (2010), Israeli National League champion (2011)
Tanisha Wright is an American former basketball player and coach. Her maiden name is Tanisha Lovely Wright. The former college basketball player is now one of the most successful and well-known coaches in the United States.
The passionate coach is living her dream of leading a team for the WNBA. She has been working hard from a very young age to fulfill her goals and overcome adversities.
Tanisha is one of the most well-known and successful athletes, but little is known about her personal life. So let's learn more about her net worth, family, and relationships in detail.
Grew Up With Her Grandmother
On the 29th of November, 1983, Tanisha Wright was born in Brooklyn, New York. Her parents' names are Charles Berry and Victoria. She is the second out of ten children of her parents. The talented athlete was brought up by her grandmother Thelma Berry.
The coach has lived a tough childhood as her mom abandoned her when she was very young. Her dad was also not consistent in her life as he was in and out of jail quite often. Tanisha Wright's father and mother passed away in 2007 and 2011, respectively. Her grandmother worked nights as a janitor and other jobs to provide Tanisha with a safe and comfortable childhood.
Despite her harsh early life, she has been able to break through all the hindrances and make a good life for herself. Tanisha has completed her high school studies from West Mifflin Area High School in Pittsburgh, where she played soccer and basketball. After that, she started college at Penn State University and had a college career from 2001 to 2005.
Also Read: Know More About NFL Coach Emily Zaler
Tanisha Wright Net Worth and Career
The Seattle Storm selected Tanisha in the 2005 WNBA Draft. She has played 14 seasons in the Womens' National Basketball Association for the Seattle Storm, the New York Liberty, and the Minnesota Lynx. Her WNBA career span from 2005 to 2019.
Here are some of Tanisha's stats.
| | | | | | | | |
| --- | --- | --- | --- | --- | --- | --- | --- |
| Year | Team | Games | FG% | ORB | DRB | FTA | PTS |
| 2009 | SEA | 33 | .463 | 1.3 | 2.2 | 3.2 | 12.2 |
| 2011 | SEA | 33 | .492 | 0.8 | 2.5 | 2.6 | 10.1 |
| 2013 | SEA | 34 | .440 | 0.9 | 2.9 | 3.4 | 11.9 |
| 2014 | SEA | 29 | .417 | 0.5 | 1.9 | 2.9 | 8.0 |
| 2015 | NYL | 34 | .420 | 0.6 | 1.7 | 2.1 | 7.4 |
| 2018 | MIN | 33 | .383 | 0.3 | 1.3 | 0.8 | 4.3 |
Source: Basketball Reference
During her fourteen years of professional career, she has played in various national and international leagues. The star player has not disclosed many details about her salary and income but considering her success and fame, Tanisha Wright's net worth can be estimated to be decent.
The former player began her coaching career as an assistant coach at Charlotte in 2017. After her retirement as a player in 2019, she worked as an assistant for the Aces for two years. We can assume she may have earned a good amount as she was one of the most successful women's basketball players.
Moreover, Becky Hammon, a former Spurs assistant, will be paid $1 million per season as the next head coach of the Las Vegas Aces, making her the highest-paid head coach in league history. We can assume Tanisha Wright's net worth to be growing as well since she joined Atlanta Dream as a head coach for WNBA in 2021. 
In addition to her basketball career, coach Tanisha is also the founder of SkysTheLimit Investments LLC, a real estate company. Her company buys single-family homes to rent out to people who may not be financially competent.
Just like Tanisha Wright, Maral Javadifar is a well-known female coach in NFL.
Is Tanisha Wright Married?
Tanisha Wright is the head coach of Atlanta Dream for Women's National Basketball Association. The career-oriented woman is not married, but she has been rumored to have been in a relationship during her college days.
In 2014, she revealed that she was single then, but Tanisha has not revealed much about her relationship status since. A long time has passed since she proclaimed herself as a single woman. So, she might already be dating someone and keeping the individual away from the limelight. Nonetheless, we hope to meet Tanisha Wright's partner soon.
Tanisha Wright must be focusing on growing her career as a head coach. But, even though the talented coach is not married yet, she has revealed her desire to become a mother before.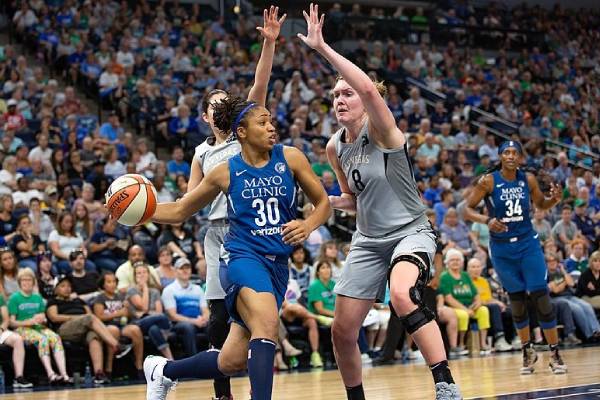 On the other hand, Tanisha loves spending time with her family. She has three nephews, Makhai, Quaimel, and Marquel, and a niece, Armani. She is also a godmother to two adorable little girls, Kori Jade and Francesca.
Despite her poor family conditions, Tanisha Wright became a successful basketball player and then a head coach for Atlanta Dream in the WNBA. Her whole life is dedicated to her dreams while remaining humble and grateful to her supporters.
Although Tanisha has been successful inside court, she strives to make just as much an impact outside the court. She thrives on supporting and influencing others while achieving her goals. We wish her all the best in her future ventures.