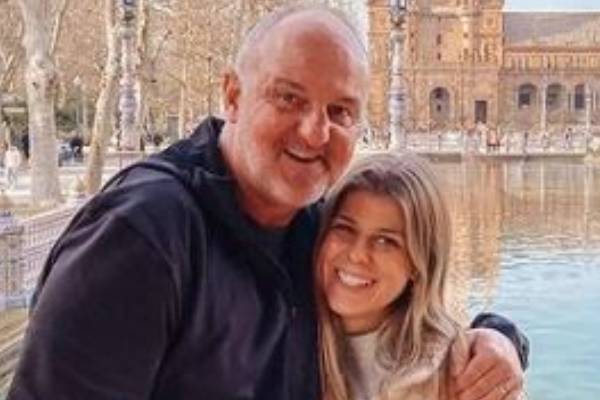 Birth Date

July 11, 1967

Birth Name

Thad Michael Matta

Age

56

Height

6' 6"

Weight

195 lbs

Father's Name

Jim Matta

Mother's Name

Ellanat Hampson Matta

Birth Place

Hoopeston, Illinois, USA

Birth Sign

Cancer

Nationality

American

Profession

Basketball Coach

Net Worth

$12 Million

Partner

Barbara Matta

Relationship Status

Married

Eye Color

Green

Hair Color

White

Children

Ali Matta, Emily Matta

Twitter

https://twitter.com/thadmatta

Wikipedia

https://en.wikipedia.org/wiki/Thad_Matta
Thad Matta is a renowned college basketball coach who has been serving in the coaching sector since 1990. Currently, he is the head coach at Butler University, a position that he has been holding since 2022, and it is his second stint there. He has gained significant fame and success in his professional career.
Despite being in the limelight, not many know about the personal details of the renowned coach. So, let's take a look at Thad Matta's biography, inclusive of the details about his personal life and professional career.
Son Of A Basketball Coach
Thad was born Thad Michael Matta on July 11, 1967, in Hoopeston, Illinois, USA. He is the younger son of Jim Matta and Ellanet Matta, aka Ellanat Hampson Matta. Furthermore, Thad Matta's father is a revered high school basketball coach. He is also a self-proclaimed basketball junkie.
Thad has an elder brother, Greg Matta, who used to run the athletics department at a private school in Georgia. He also previously worked as a college coach. Coming from a basketball family might have been one of the reasons for Thad's peaked interest in the game.
Talking about his childhood, Matta grew up in the locker rooms. As a teen, he lived in the gym of the Hoopeston-East Lynn High as his father had the keys to the school.
Thad attended Hoopeston-East Lynn High School. After graduating, he went to study at Southern Illinois University for a year and then transferred to Butler University. From there, he earned a B.S. degree.
Thad Matta Net Worth – $12 Million
As a college basketball coach, Thad has earned a considerable amount from different universities he has coached. Talking about his fortune, it is estimated that Thad Matta's net worth is $12 million. It mainly comprises his income from his professional coaching career.
Matta's coaching job started right after he graduated college. For a year, he served as an assistant coach at Indiana State and joined Butler for the same position in 1991. He served there until 1994 and then at Miami University and Western Carolina University. In 1996, the sports personality returned to Miami University as an assistant coach. From 1997, he again worked as an assistant coach at Butler before being promoted to the head coaching position in 2000. A year later, he moved to Xavier University.
From 2004 to 2017, Matta served as the head coach of Ohio State University. Then in April 2022, he was appointed as the head coach of Butler University, where he replaced LaVall Jordan. Talking about Thad Matta's salary, he made millions each year. The following table shows some of his income in different years at Ohio State.
| | |
| --- | --- |
| Year | Salary |
| 2004 | $760,000 |
| 2007 | $2,500,000 |
| 2012 | $2,900,000 |
| 2014 | $3,200,000 |
| 2017 | $3,390,000 |
Table Source: The Richest
Thus, as a head coach at Butler, Thad might also earn considerably. Also, he has a coaching record of 439-154. As a result of his earnings, Thad Matta's net worth of $12 million seems considerable.
Another basketball coach with immense earnings is Michael Lewis.
Is A Happily Married Guy
The renowned head coach of Butler has kept his personal life private despite gaining fame. Many have shown curiosity to know about his love life. Well, Thad is happily married to a woman named Barbara Matta. But, as mentioned earlier, due to his secretive nature, his marital life has been kept private.
Hence, it is not known when the couple tied the knot. Nevertheless, Thad Matta's wife is often present at his games. She is supportive of him, and so is he. Furthermore, Thad once praised his spouse, saying she was the "true Hall of Famer."
Thad Matta calls his wife the "true Hall of Famer."

He continues: "But I will say this, Barbara. Tonight is my night … And if I want to come back to campus and go streaking through the quad down to the gymnasium and then see if KFC's open on the way home, I'm going to do it." pic.twitter.com/t8zLVBqma0

— Colin Hass-Hill (@chasshill) September 7, 2019
Nonetheless, Thad and Barbara must be living a wonderful life together. The couple's love has remained the same, and let's hope they open up about their love life in the coming days.
Also Read: Learn About Manchester City Goalkeeper, Zack Steffen
A Proud Father Of Lovely Daughters
Thad and Barbara have welcomed two children in their marital life of many years. Thad Matta's daughters, Ali Matta and Emily Matta, were born in 1999 and 2001. The kids must have grown up having a wonderful time together.
View this post on Instagram
Furthermore, Thad's little girl, Ali, studied at Butler University. His other child has not revealed her educational background.
Nonetheless, Thad must be living a comfortable life with his family. As he is active in his career, Matta's fortune is likely to increase in the future. We wish to see him work with different teams in the coming days.
Trivia
Thad became the Big Ten Coach of the Year thrice.
He was the 2002 Atlantic 10 Coach of the Year.