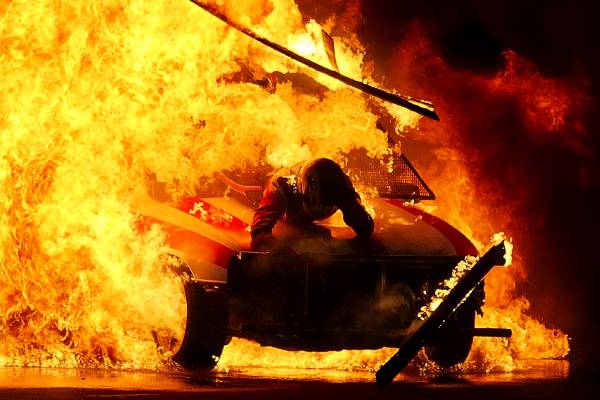 Last updated on July 12th, 2022 at 12:01 pm
Stunt work is one of the most challenging and crucial jobs in Hollywood. Despite the danger surrounding the role, we see many people applying for the job of stuntmen and women in the movie industry. They put themselves at great risk to pull off dangerous car races, jumping from high places, and other action scenes, while the main actor of a movie takes all the spotlight.
If there were no stunt people, action movies would not have the same feel. As it is such a dangerous job, stunt people have integral roles in the entertainment industry. With the ever-growing familiarity and popularity of the job, let's discuss five of the best stunt performers in Hollywood.
1) Dar Robinson
Dar Allen Robinson, aka Dar Robinson, was a popular stuntman in the 70s and 80s who held numerous awards for his contribution to stunts. Famously known as The Ultimate Stuntman, Robinson broke 19 world records and set a total of 21 'World's Firsts.' Born on March 26, 1947, Dar's father, Jess Weston Robinson, was also a stuntman in his own right.

Robinson did stunts in over forty projects, most notably as a motorcycle stunt man in the Clint Eastwood movie Magnum Force in 1973. The famous star was named the highest-paid stuntman ever by the Guinness Book of Records as he made $100,000 per stunt. Having started his career at 13, Dar Robinson's net worth must have been massive. Unfortunately, Dar passed away after his motorcycle got wrecked on November 21, 1986.
The late stunt persona is survived by his wife, Linda Wilcox Robinson, and sons, Troy Robinson, Landon Robinson, and Shawn Robinson.
2) Hal Needham
Hal Brett Needham, simply Hal Needham, was an American stuntman, director, and actor famous for his huge contribution to the movie industry. Having covered various roles, Needham was popular for involving fast cars in his movies like Smokey and the Bandit, Death Car on the Freeway, Hooper, and Stroker Arc, among others.
View this post on Instagram
Needham was born on March 6, 1931, to American parents Howard Needham and Edith May Robinson. He was the youngest of three children and worked as a paratrooper for the United States Army during the Korean War. The stunt worker received a Lifetime Achievement Award and the Governors Award from the Academy of Motion Picture Arts and Sciences.
Likewise, according to Celebrity Net Worth, Hal Needham's net worth was $2 million. Sadly, he passed away on October 25, 2013, after being diagnosed with cancer. Also, the late stunt person was married thrice in his life.
3) Michelle Yeoh
Michelle Yeoh Choo Kheng, simply Michelle Yeoh, is a famous actor and stunt performer who got much recognition in the 1990s. She starred in many Hong Kong action films where she did her own stunts. Yeoh is best known for her role in the James Bond movie Tomorrow Never Dies in 1997 and martial arts film Crouching Tiger and Hidden Dragon. Additionally, she was nominated for the BAFTA Award for Best Actress for the latter role.
Yeoh was born on August 6, 1962, to Malaysian-Chinese parents Janet Yeoh and Yeoh Kian Teik. As mentioned above, Michelle did her own stunts and got the main role in Yes, Madam. Her stunts were so impressive that her co-star in the James Bond movie Pierce Brosnan referred to her as a female James Bond.
The stuntwoman has acted in some of the major franchises such as the MCU, Avatar 2, and Kung Fu Panda. Not just that, she has been involved in Hollywood for almost 40 years now. Thanks to her successful career, Michelle Yeoh's net worth is $40 million. Also, speaking of her personal life, she is engaged to Jean Todt, following her divorce from Dickson Poon in 1991.
Also Read: More About Stuntman Bobby Williams 
4) Vic Armstrong
Victor Monroe Armstrong, aka Vic Armstrong, is a British film director, stunt coordinator, and stunt double famous for doubling for famous actors. He is famous for being the body double for Harrison Ford in the Indiana Jones movies, Timothy Dalton in Flash Gordon, and Christopher Reeve in the two Superman movies.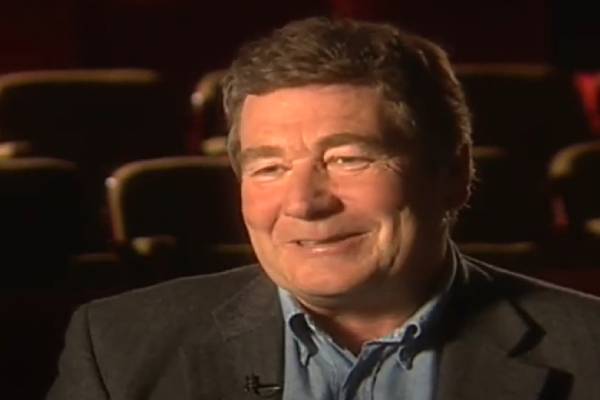 The stuntman was born on October 5, 1946, in Buckinghamshire, England. Passion for stunts runs in the family as his brother, Andy Armstrong, is also a movie director and a stunt coordinator. Guinness Book has even listed Victor as the World's Most Prolific Stuntman.
Talking about his marital life, Vic Armstrong's wife is a renowned stunt double, Wendy Leech. The pair share four children, Bruce Armstrong, Scott Armstrong, Nina Armstrong, and Georgina Armstrong. All Armstrong kids have performed stunts for many Hollywood blockbusters.
5) Jackie Chan
We can't end our list without the legendary Jackie Chan. Born Fang Shilong, Chan is a popular Hollywood actor, stunt coordinator, and stunt man who is one of the most famous action stars of all time. He also works as a stunt director and is counted among the most influential movie personalities in the world. He climbed up the ladder from a stunt artist to an actor after impressing producers with his stunt works.
The stunt coordinator was born on April 7, 1954, in British Hong Kong to parents Charles Chan and Lee-Lee Chan. The talented actor and stuntman has featured in over 140 movies so far and has more than seventy stunt credits and over sixty production credits. With such an impressive career, he has amassed an incredible sum of wealth. Hence, Jackie Chan's net worth is estimated to be $400 million.
Like his acting career, the Chinese actor's marital life is also a success. Jackie Chan's wife is Joan Lin, with whom he has a son, Jaycee Chan. The former also has a daughter, Etta Ng Chok Lam, from his extra-marital affair.
With such impressive careers and immense hard work, the aforementioned stuntpeople have achieved a lot and contributed just as much to the movie industry. Their devotion to their jobs has inspired many to follow in their footsteps. Like them, many sportscasters have also gained much recognition thanks to their professions.