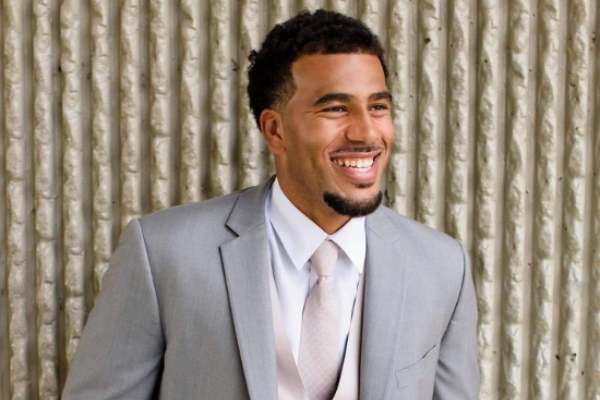 Birth Date

December 11, 1992

Birth Name

Traevon Jackson

Age

31

Height

6' 3''

Weight

208 lbs

Father's Name

Jim Jackson

Mother's Name

Tamera Winston

Birth Place

Westerville, Ohio, USA

Birth Sign

Sagittarius

Nationality

American

Profession

Basketball Player

Relationship Status

Not Confirmed

Eye Color

Black

Hair Color

Black

Instagram

https://www.instagram.com/t_jacks12/
'Consistency' is the best word to define Traevon Jackson, an American professional basketball player who last played for the Norrkoping Dolphins of the Swedish Basketball League. People who attribute Jackson's basketball skills to his bloodline are ignorant of the amount of effort he puts in to become a successful basketball player.
Despite several sleepless nights, constant judgments, and failure, Traevon has been able to rise through all of this and establish himself in the sports field at such a young age. Therefore, this article will discuss Traevon's professional journey and personal life.
Following In His Parents' Footsteps
The skilled player was born on December 11, 1992, in Westerville, Ohio, USA. He was raised by a single mother who supported him and his siblings by working two jobs. Traevon Jackson's mother, Tamera Winston, played point guard on her high school basketball team in Newark, Ohio, and had a keen sense of defense.
Jackson started playing football at 4. Furthermore, when Traevon was 7, his father, Jim Jackson, found out about him from his mother. They grew close as Traevon traveled with Jim over the summer and spent the school breaks at his house. Traevon's love of football gave way to a passion for basketball as he spent more time with his father.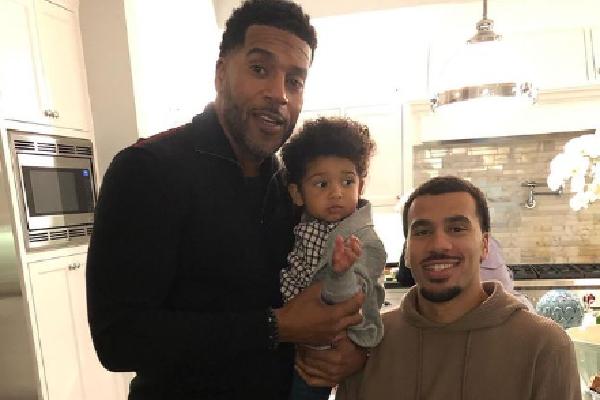 Traevon Jackson's dad is an American former professional basketball player. Before getting his jersey retired in 2001, Jim was a two-time All-American and two-time Big Ten Player of the Year.
Furthermore, Jackson has two older sisters, Amber Jackson, and Tawna Jackson. Likewise, he graduated as the school's all-time best scorer from Westerville South High School. He earned praise for his performance, including second-team all-state and Ohio Capital Conference Player of the Year.
Later, the skilled player attended the University of Wisconsin-Madison. Likewise, during college, Jackson played basketball for the Wisconsin Badgers averaging 7.7 points, 2.6 rebounds, and 2.8 assists throughout 109 games (84 starts).
Also Read: Learn More About Curtis Blair's Biography
Traevon Jackson Net Worth And Career
Undoubtedly, Traevon happens to be one of the most hardworking and dedicated personalities in the athletic field. Furthermore, he has been professionally playing basketball for several years now and played with several teams. So, Traevon Jackson's net worth must be hefty.
Jim Jackson's son joined the Washington Wizards for the 2015 NBA Summer League after going undrafted in the 2015 NBA draft. However, he was recruited by the Iowa Energy of the NBA Development League on January 26, 2016. Furthermore, he made his professional debut against the Grand Rapids Drive two days later, losing 90-87.
The Ohio native went back to Iowa in October 2017, when the team had changed its identity to the Wolves and their league to the NBA G League. The team put Jackson's contract on waivers when Jackson told Iowa Energy on October 28 that he would not return for the season.
Furthermore, Traevon played the 2018-19 season of the Slovak Basketball League for Zilina. Besides, Jackson joined training camp with the Wisconsin Herd of the NBA G League in 2019. Then he signed with the Swedish Basketball League's Norrköping Dolphins.
Besides, a person playing basketball professionally in the United States typically earns $44,713 on average. As he has been professionally playing basketball in various teams, Traevon Jackson's net worth must be significant.
Likewise, Traevon's dad, Jim Jackson, has a total net worth of $15 million. After playing for renowned teams such as Dallas Mavericks, New Jersey Nets, Philadelphia 76ers, Miami Heat, Phoenix Suns, and Los Angeles Lakers, he has been able to amass a sizable amount of fortune.
Andrew Hurley is another basketball player with significant fortune.
Who Is Traevon Jackson's Partner?
Regarding relationships and marriage, the skilled player has maintained complete secrecy from the eye of the public. So, the information regarding Traevon Jackson's girlfriend has not been revealed yet.
Furthermore, not only does the athlete refrain from talking about his personal life in public, but he also hardly posts any photos with girls. Also, he often posts about his profession and team on his social media. Given his intense dedication to sports, is it possible that he is now entirely focused on his field of work?
View this post on Instagram
Nonetheless, Jim Jackson's son must be happy with his decision to keep his personal life out of the public eye. Likewise, his accomplishments in the sports industry must make his parents happy. Overall, he has a beautiful lifestyle. Therefore, we wish Traevon Jackson further success in the coming days.
Trivia And Facts
Traevon has 9.5K followers on his Instagram account.
His stepmother's name is Shawnee Simms.