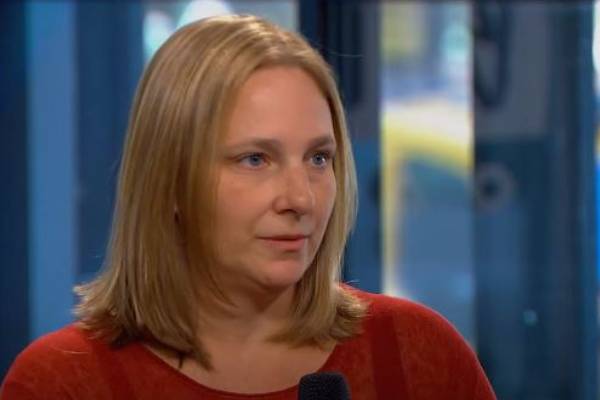 Birth Name

Vanessa Roth

Father's Name

Eric Roth

Mother's Name

Linda Roth

Birth Place

New York, USA

Nationality

American

Profession

Filmmaker

Relationship Status

Married

Eye Color

Brown

Hair Color

Blonde

Children

3

Education

Master in Social Work
Last updated on March 26th, 2022 at 03:59 pm
Vanessa Roth is an American filmmaker who has won a number of awards and accolades for her several works. She has been involved in her profession for a long time now.
Despite being in the limelight, Vanessa has kept her personal life private. So, in this biography, let's get to know a few details of Vanessa Roth's parents, net worth, and many more.
Vanessa Comes From An Entertainment Household
Despite being in the spotlight for a very long time now, Vanessa has not revealed her age yet. But we do know that she belongs to an entertainment household.
Vanessa Roth's dad, Eric Roth is a well-known screenwriter. He has written screenplays for several hit movies like Forrest Gump, The Insider, Munich, Dune, etc.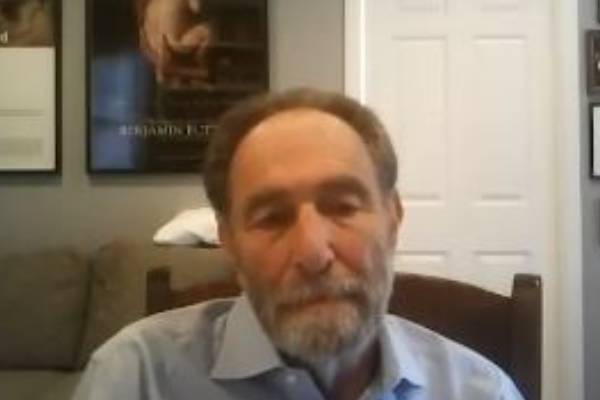 On the other hand, Vanessa Roth's mother, Linda Roth was an archaeologist. Sadly, she passed away in January 2013. Vanessa has two siblings, Joshua Roth and Samantha Roth.
Vanessa Roth's parents divorced in 1986. Her dad then married Debra Greenfield. From her dad's second marriage, Vanessa has two half-siblings, Alec Roth and Geoffrey Roth. They both are filmmakers like her.
Eric Roth's daughter attended UCLA for her undergraduate degree and graduated with a degree in Psychology and Creative Writing. Similarly, she completed her Master's at Columbia University, where she received a degree in Social Work and a minor in family law.
Another filmmaker coming from an entertainment household is Malcolm Washington.
Vanessa Roth Net Worth And Earnings
In all these years of her professional career, Roth must have earned significantly. Furthermore, Vanessa Roth's net worth is comprised mainly of her earnings as a filmmaker.
Vanessa made her directorial debut in 1998. She is known for making social justice documentary features, shorts, series, and branded content. Not only as a director, but she has also worked as a producer and writer.
Many of Vanessa's works have become a massive hit. As a result, she has been nominated for prestigious awards like Academy Award, Sundance Award, Emmy Honors, and many others. Eric Roth's daughter has even won some of the honors.
Some of the documentaries that Vanessa has worked on as a filmmaker are The Texas Promise, American Teacher, Aging Out, Daughters of Destiny, Mary J Blige's My Life, Close to Home, etc.

Apart from working as a filmmaker, Vanessa has also acted in  Forrest Gump, Melrose Place, and Beverly Hills, 90210. 
A filmmaker in the USA earns $53,467 as an average annual salary. Thus, Vanessa must have earned significantly in her professional career. As a result, Vanessa Roth's net worth must have been a huge amount.
Who Is Vanessa Roth's Husband?
Vanessa Roth has gained significant fame in her professional career. But even after being in limelight, she prefers to keep her personal life away.
On her official site, it has been mentioned that Vanessa is a married woman and lives in New York with her spouse. However, there is no further information regarding Vanessa Roth's husband.
As she has kept her love life away from the media, it is not known when she and her life partner tied the knot. The couple has not revealed how they met and how long they were in a relationship prior to exchanging vows.
Maybe Vanessa wants to protect her husband's privacy, so she has not disclosed any information about him.
A Proud Mother Of Three
Apart from being a successful filmmaker, Vanessa is also a doting mother. She has given birth to three children.
One of her kids is her daughter, Maya Donovan, who is a musician. She has revealed several music videos of hers and has performed in a number of shows.
View this post on Instagram
However, like her husband, not much has been revealed about two of Vanessa Roth's children.
Nonetheless, Vanessa must be living a wonderful life with her kids and husband away from the media scrutiny. Let's hope we get to see more successful works of her in the coming days.