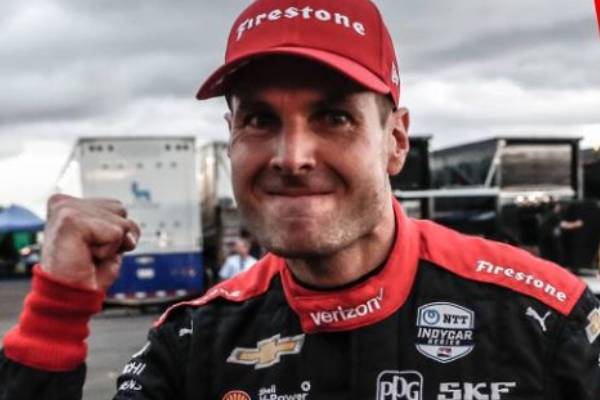 Birth Date

March 1, 1981

Birth Name

William Steven Power

Age

42

Also Known As

Will Power

Height

5' 8"

Weight

155 lbs

Father's Name

Bob Power

Mother's Name

Marge Power (Marg Power)

Birth Place

Toowoomba, Queensland, Australia

Birth Sign

Pisces

Nationality

Australian

Profession

Race Car Driver

Net Worth

$10 Million

Partner

Elizabeth Cannon

Relationship Status

Married

Eye Color

Blue

Hair Color

Blonde

Children

Beau William Power

Twitter

https://twitter.com/12willpower

Instagram

https://www.instagram.com/12willpower/

Wikipedia

https://en.wikipedia.org/wiki/Will_Power
Last updated on March 26th, 2022 at 05:14 pm
Motorsports has become one of the highly watched sporting events with several fans around the globe. There are several drivers who have competed in a number of championships that have helped them gain immense fame and fortune. One of them is William Steven Power, also known as Will Power.
Will has been in the limelight since the start of his career. As a result, many are curious to know him personally. So, why not learn about Will's background, family, earnings, and more in this biography.
One Of The Four Children Of His Parents
Will Power, the popular IndyCar racer, was born on March 1, 1981, in Toowoomba, Queensland, Australia. His parents, Bob Power and Marge Power, also known as Marg Power, welcomed four children, including him.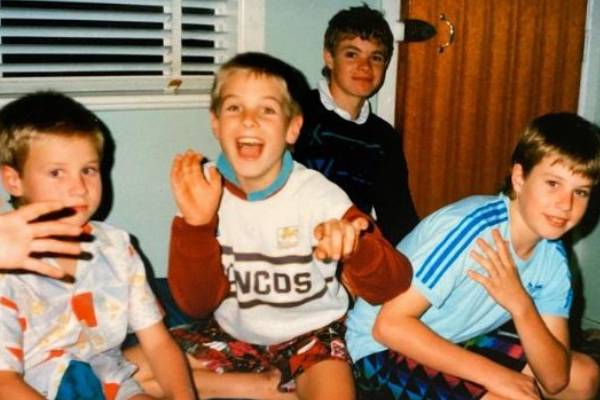 The driver's dad is an accomplished open-wheel racer. Bob was a semi-competitive racing car driver but did not encourage his son. Nonetheless, Will Power's father might be the reason behind his interest in motorsports and why he began racing.
Furthermore, Will Power's brother Damien Power is a popular comedian in Australia. However, there is not much information about Will's other siblings, Nick Power, and Ken Power.
Will Power, Net Worth – $10 Million
The Australian racer has made a good name for himself in the racing world. Thanks to his successful career, Will Power's net worth is estimated to be $10 million. He began his career in his hometown at Morgan Park Raceway, driving a Datsun 1200.
After that, Will raced in various competitions including Queensland Formula Ford Championships, Australian Formula Ford series, British Formula Three series, World Series by Renault, and several others. In 2007, he won the Steelabck Grand Prix and the Las Vegas Grand Prix.
In 2008, Power began racing in the IndyCar series. Since then, he has secured 30 wins, including his first in the same year at the Toyota Grand Prix of Long Beach. Similarly, in 2018, Will pocketed $2.5 million in the first-place payout at Indy500. Furthermore, he must have earned considerably from endorsement and sponsorship deals with several brands.
As a result, Will Power's net worth is estimated to be $10 million. Looking at all his income sources, Will's fortune seems considerable.
Another successful athlete is MMA Fighter, Alex Oliveira.
Married To His Long Time Girlfriend
Along with his professional career, the racer's professional life is also a huge success. He enjoys a blissful marital life with his long-time girlfriend, Elizabeth Cannon aka Liz Cannon. They met when Will Power's wife joined Walker Racing in February 2006 as a part-time receptionist.
After having constant contact with drivers, Liz realized Will's personality, and slowly started warming up to him. Will was also attracted to her personality and sharp sense of humor.
In 2009, Liz Cannon's boyfriend proposed to her during a horse-and-buggy ride through downtown Indianapolis. She said yes, and a year later, the lovebirds exchanged vows in Hawaii.
Liz and Will often share their goofy and adorable pictures. She often posts funny pictures of him.
@12WillPower hahah well you were wearing it…and I'm uploading again b/c some can't see it 🙂 pic.twitter.com/Reva18AR

— Liz Power (@LizCannonPower) June 14, 2012
The married pair are enjoying their marital life, and over the years, their marriage has only grown stronger.
ALSO READ: Actress Natasha Basset's Biography
Power Is A Father Of One
After getting married in 2010 in Hawaii, the couple enjoyed their honeymoon in California, Disneyland. Six years after their marriage, the pair decided to expand their family of two.
In December 2016, Will Power's wife, Liz Power, gave birth to their son, Beau William Power. The racer shared the news of the baby's arrival via Instagram.
View this post on Instagram
Will often posts lovely pictures of his family, and his only child has awed many fans with his cuteness.
The race car driver enjoys a comfortable life with his family. Let's hope he has a successful professional career and happy life in the coming days.