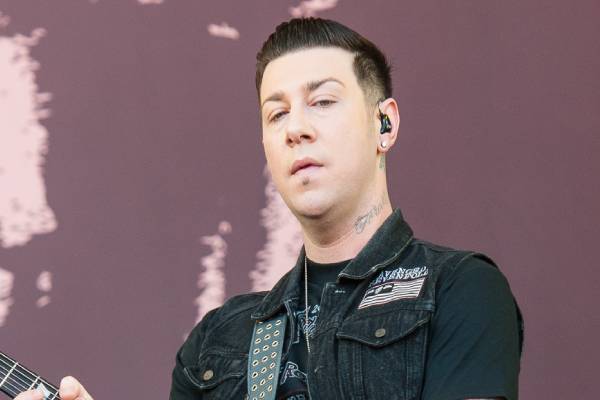 Birth Date

December 11, 1981

Birth Name

Zachary James Baker

Age

42

Also Known As

Zacky Vengeance, Zach

Height

5'8"

Weight

182.98 lbs

Father's Name

James Baker

Mother's Name

Maria Baker

Birth Place

Olympia, Washington DC

Birth Sign

Sagittarius

Nationality

American

Profession

Vocalist, Guitarist

Net Worth

$18 Million

Relationship Status

Not Confirmed

Children

Tennessee James Baker and Ozzy Baker

Twitter

https://twitter.com/Vengenz1
Last updated on April 10th, 2022 at 07:20 am
Avenged Sevenfold is undoubtedly one of the most popular bands in the heavy metal genre of this millennium. Not to mention the fame and attention the band members have gained with their unique music and hit albums. One such popular member is the band's rhythm guitarist and backing vocalist, Zacky Vengeance. 
With the increasing popularity, Zacky's personal life has become the subject of interest to the fandom. Thus in this biography, let's talk about Vengeance's background, family, net worth, and love life.
Is One Of The Original Members Of A7X
The musician was born Zachary James Baker on 11 December 1981 in Olympia, Washington, USA. He was born to his father, James Baker, and mother, Maria Baker. Zach grew up with his two siblings, Matthew Baker, and Zina Baker. 
The guitarist attended Huntington Beach High School and was involved in various bands since his childhood. Before Avenged Sevenfold was formed, he was in the punk band MPA*, which didn't gain much success.
While attending high school, Baker joined Avenged Sevenfold which was founded by M. Shadows, Matt Wendt, and James Sullivan in 1999 in Huntington Beach, California. Furthermore, M. Shadows and Zacky are the only two original members still performing with the group.
Zacky, also known as Zach, is well-known for his feature number "6661", which refers to the date when the band was formed. Moreover, he is passionate about playing guitar and taught himself to play at the age of 13. Despite being a left-handed individual, he recalls playing his first guitar with his right hand. Zacky Vengeance's parents had gifted him the instrument on the occasion of his thirteenth birthday.
View this post on Instagram
In addition to that, Zacky was the one who came up with the band's abbreviated name, A7X, and also the stage name of Johnny Christ.
Also Read: More About Alpine Ski Racer, Isabella Wright
Zacky Vengeance, Net Worth – $18 Million
As mentioned, Zach is A7X's rhythm guitarist and backing vocalist and one of the band's original members. With that said, he has been in the industry for more than two decades. During the long journey, he has made an immense amount of fame and money. Thus, let's further learn about Zacky Vengeance's net worth.
Zacky's primary source of income is his career as a musician. But, as one of the most significant band members, his earnings are also big enough for us to drop our jaws.
As per Celebrity Net Worth, Zacky Vegenance's net worth is $18 million. On the other hand, Rock Celebrities states that Avenged Sevenfold band's fortune is over $100 million, and they amassed it all from their album sales and touring.
Additionally, the famous band has sold over 8 million albums globally. Their records have earned numerous certification awards, such as five Platinum album awards from RIAA.
The band's current members include Zacky along with the lead vocalist M. Shadows, lead guitarist and backing vocalist Synyster Gates, bassist and backing vocalist Johnny Christ, and drummer Brooks Wackerman.
On the other hand, A7X's past members include, Matt Wendt, Justin Sane, Dameon Ash, The Rev aka James Sullivan, and Arin Ilejay.
Zacky's Income From Other Ventures
Moreover, the guitarist also runs a clothing and accessories line, Vengeance University. Let's take a glance at a few products from Zach's clothing line and their respective prices:
College – zip-up hoodie – $50
Beach blvd hooded pullover – $70
Spooky party joggers – $55
Zapped Tee – $30
American Psycho VNGNZ tee – $30
Considering the musician and his band's fame, his clothing line must be popular among the fandom. Thus, the guitarist and vocalist's fortune is well deserved.
Zacky Vengeance's Relationship History
Apart from being a famous musician Zacky is a family man. The A7X rhythm guitarist tied the knot with Gena Paulhus back in 2011. However, the couple parted ways after a short time in 2013 and the reason for their separation has not been disclosed yet.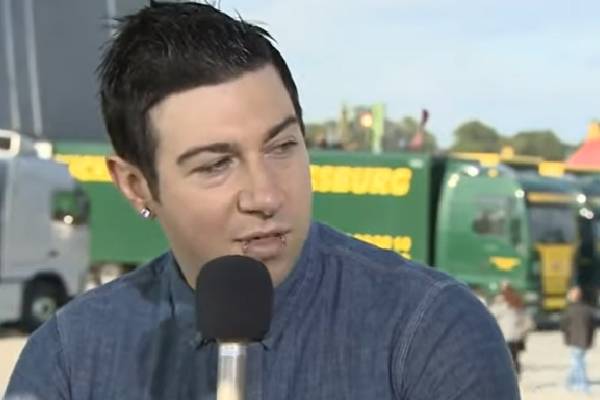 After divorcing Gene, it was rumored that Brittany Kramer was Zacky Vengeance's girlfriend. The couple was together only for one or two months and there is not much history about their bond.
Furthermore, Zacky Vengenace is a doting father of two sons, Tennessee James Baker and Ozzy Baker. Although the backing vocalist has not disclosed any information regarding his children's date of birth and their baby mama, he must have brought up them with love and care.
Nonetheless, Zacky Vengenace has accomplished being one of the best musicians and is living a comfortable life. Let's hope he will continue to entertain us with wonderful music. Hopefully, the guitarist will have a rocking career with more success in the coming days.